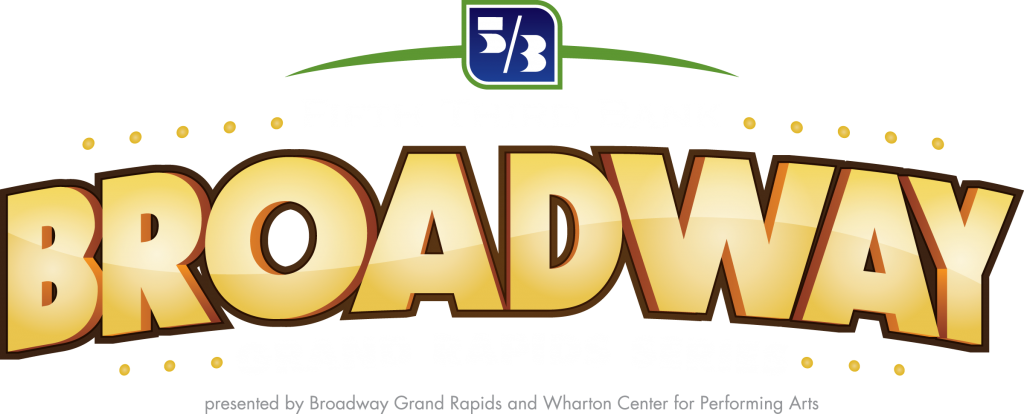 Search your closet for the perfect outfit, grab a wrap or jacket to pull tighter when the temperature drops, and don't forget your tickets-it's time for Broadway Grand Rapids 26th season.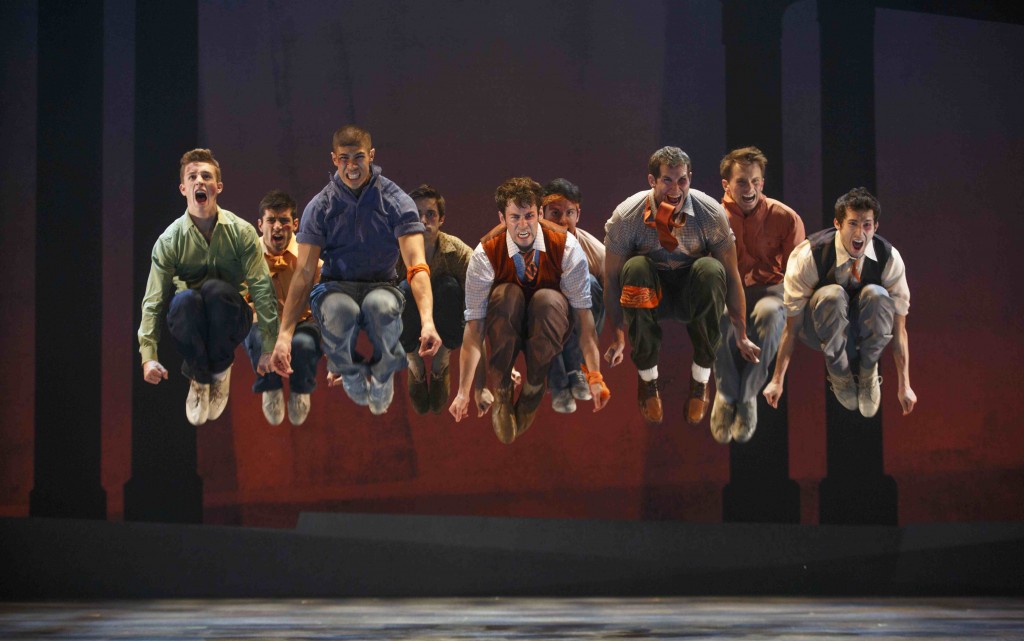 photo credit: West Side Story Company Carol Rosegg 2012
First to take the stage was the top-notch talent of the Jersey Boys cast, in its 6th year of touring nationally. Starring Nick Cosgrove as Frankie Valli, the show told the backstory of the acclaimed singing group, Frankie Valli and the Four Seasons.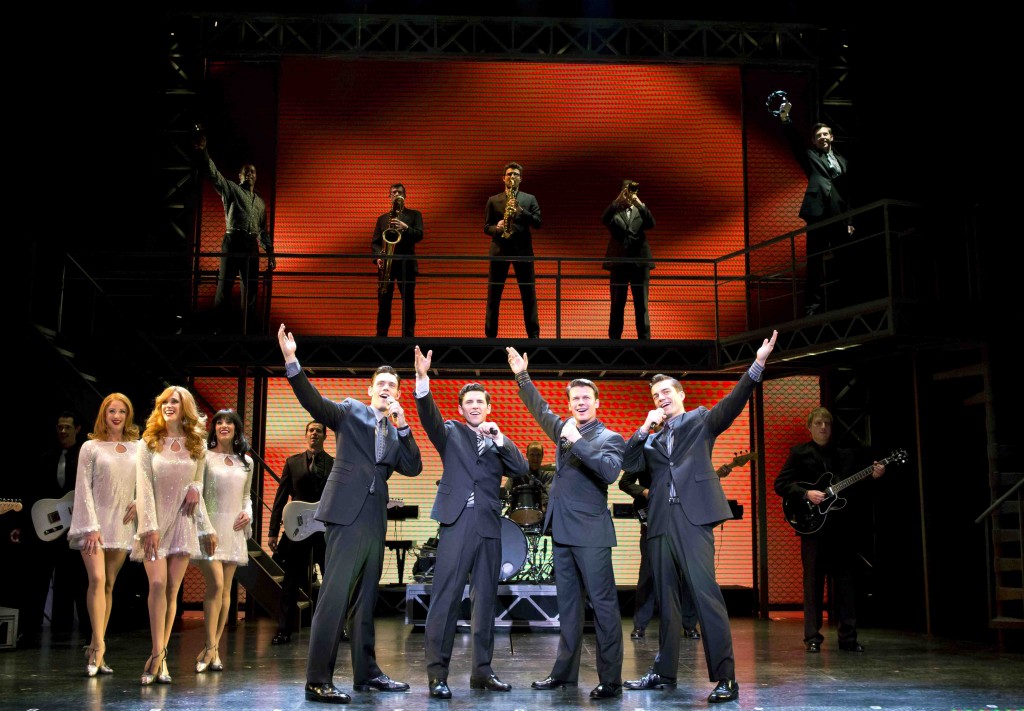 Jersey Boys photo credit: Jeremy Daniel
Next up is West Side Story, opening November 12 - but don't show up the week before hoping to catch a rehearsal. These nationally-touring professionals rehearse for months before taking the show on the road the first time. "After that," says Distel, "they might call a few rehearsals if they add a new cast member, but they generally don't schedule dress rehearsals."
Distel explained that shows often run from Tuesday through Sunday, which gives actors just one day - Monday - to travel to the next city. "Their entire set is like a black box," says Distel. "A lot of times they put in their own flooring and lighting. They bring in every single thing that they need to make it consistent from city to city."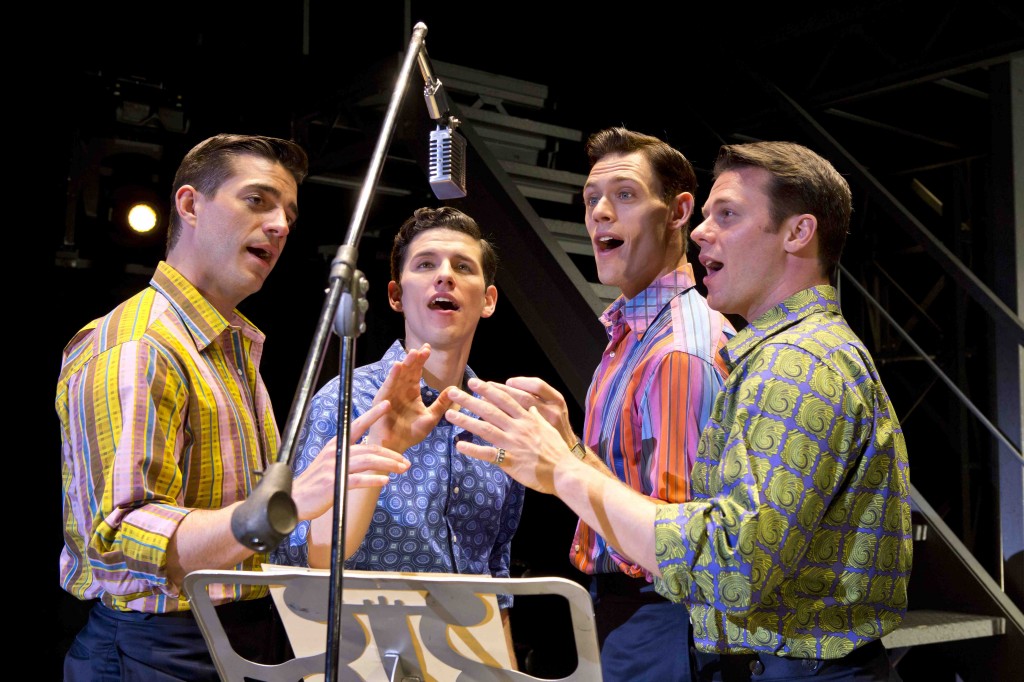 Jersey Boys photo credit: Jeremy Daniel
That's great news for Broadway lovers in Grand Rapids. To catch your favorite Broadway show or discover a new favorite, there's no need to travel to New York or Chicago. Instead, you can simply head downtown to DeVos Performance Hall and be wowed by the talent.
Over the years, Distel has learned a few tricks of the trade that actors use to ensure shows go smoothly. For example: magnets. She explains that last year the lead actress in Flashdance, who's naturally blond, used magnets to keep her brunette wig in place during a show that included dancing, dancing, and more dancing. For the frequent costume changes in Jersey Boys, the actors use a makeshift closet right off the stage, with numbered costumes to help facilitate speedy changes. "They have to be creative when they're doing quick changes," she says.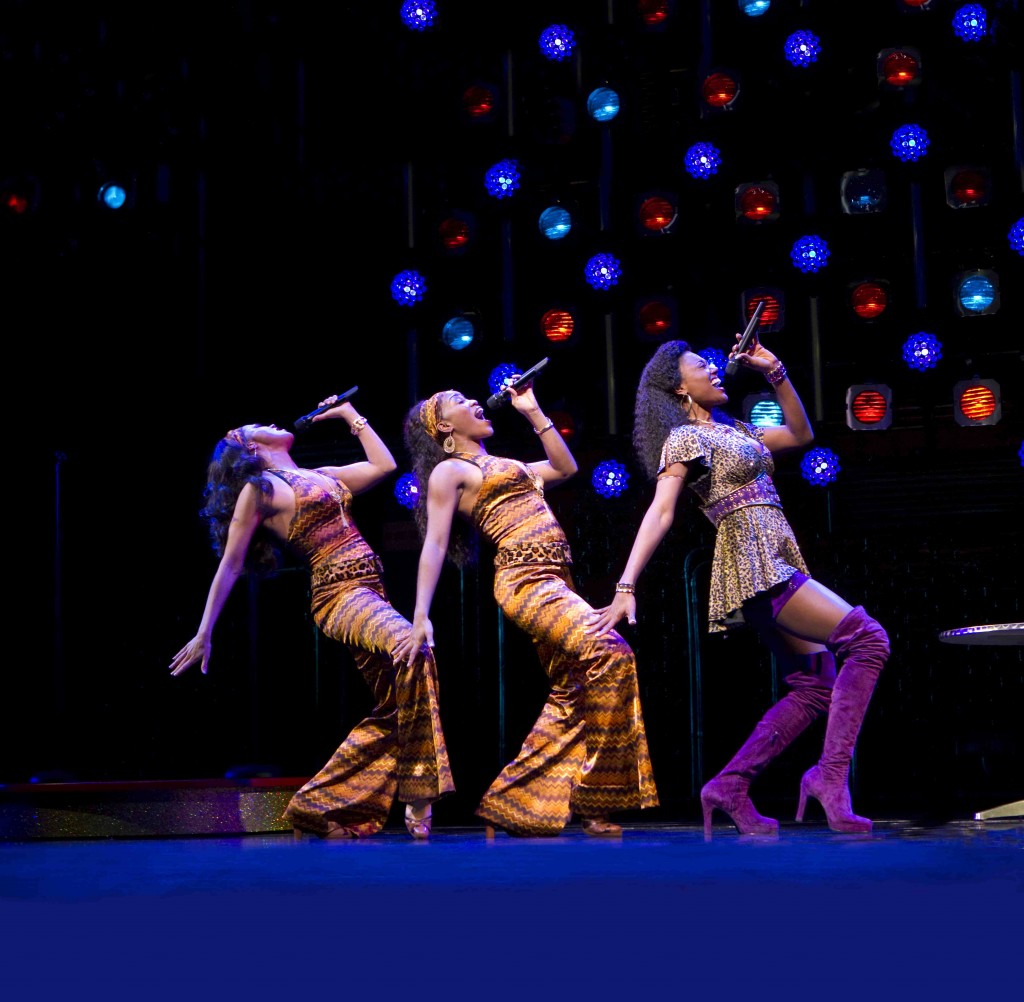 Sister Act photo credit: Joan Marcus
The fantastic 2013-2014 Fifth Third Bank Broadway Grand Rapids season includes the premier of Sister Act in Grand Rapids, a new, grittier (but still poignant) West Side Story, and an updated version of the Wizard of Oz, including music by Andrew Lloyd Weber. In addition, Broadway Grand Rapids has two special events this season: the crowd favorite, Mamma Mia and the family friendly extravaganza, Cirque Dreams Holidaze.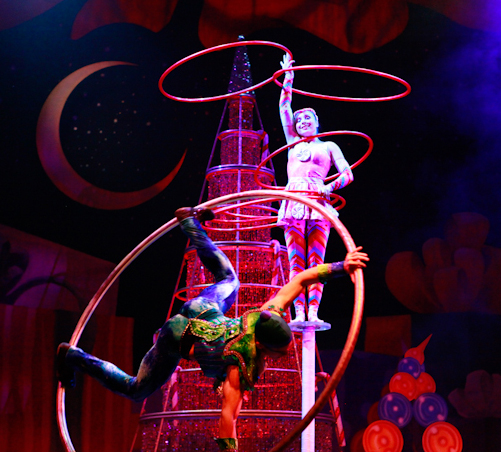 Holidaze photo courtesy of Broadway Grand Rapids
Bringing high quality, nationally touring shows like these to Grand Rapids is possible in part because of Broadway Grand Rapids partnership with the Wharton Center for the Performing Arts in Lansing.
For show dates, times, and ticket information, click here.
"You won't want to miss the chance to experience Broadway Grand Rapids this season. There's nothing like live theater in terms of entertainment," says Distel. "There's something magical about it."