Like many high school students, Joel Wabeke, now the Executive Chef at Terra in Grand Rapids, needed extra cash, so he got a job in the restaurant industry. Also like many others, Wabeke later left the business. But that's where his story changes.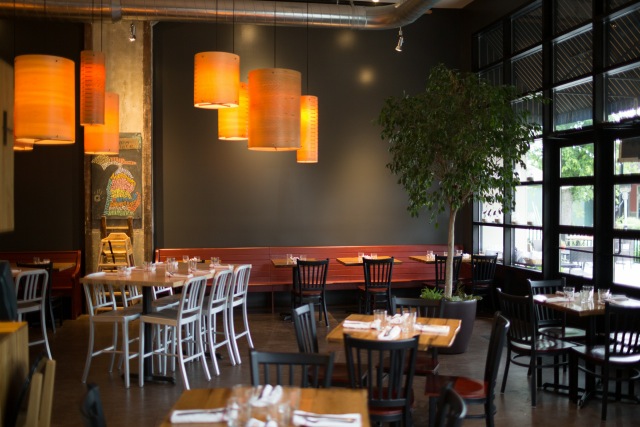 After a few experiences that he calls "transformative food experiences," where Wabeke ate great cuisine, in great environments, with excellent service, he decided to pursue cooking with renewed vigor. He attended the prestigious Culinary Institute of America (CIA) in New York, then moved to England where he worked at The Fat Duck, a world-renown, award winning, Michelin 3-star restaurant, helping develop and test recipes for a BBC special and book, Food Perfection.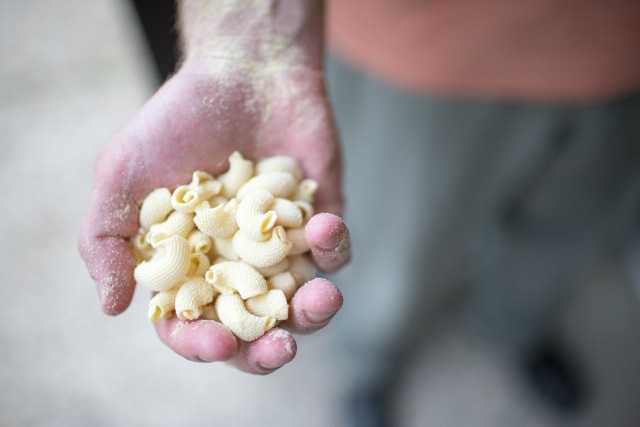 For Wabeke, creating and preparing food is an artistic endeavor, but he also appreciates that it has a purpose. "The fact that this is a craft and a necessary thing, the practicality of this art, is important to me," he says.
Visual artistic creativity runs in his family, and in his younger years Wabeke was drawn to both art and science. Somewhere along the line, he says, his experiences with food, discovering what chefs were doing in other places, and his experiments with food made it clear that his artistic calling was in the kitchen.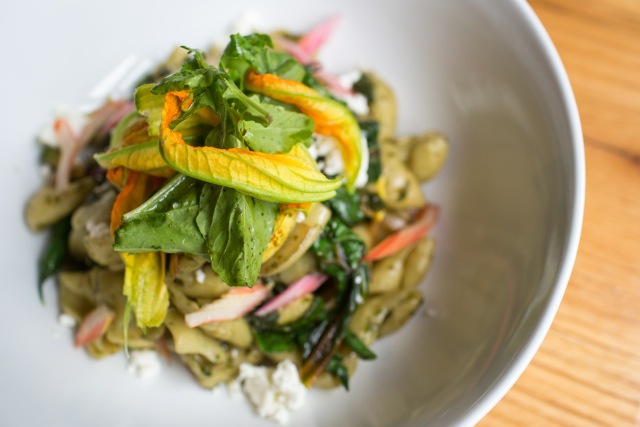 As a young chef he devoured Harold Magee's classic book, On Food and Cooking--a chefs manual of sorts, teeming with information about food components, ingredients, and how cooking methods transform them--which appealed to his affinity for science. "If I could understand the ingredients and how they interact," he explains, "I could troubleshoot a lot better. For me, that was the lodestone."
You can experience his artistic streak--and talent in the kitchen--at Terra, where he focuses on handcrafted food. "Terra is Latin for earth, for land," says Wabeke. He says it's a name that represents what they're trying to do: to use local farms and prepare healthy food. Their open-style kitchen means guests can sit nearby and watch chefs prepare their meal. "We're transparent," he says. "We've got a stove and a couple of ovens. That's what do."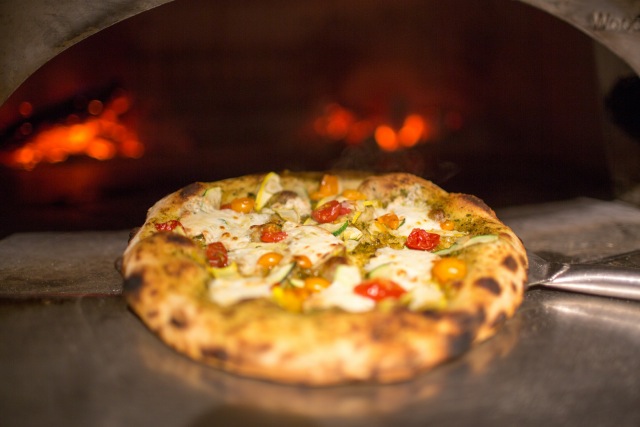 At Terra, they also do as much food prep as they can in-house. "We practice the art of butchering in-house," says Wabeke, "so we can use all the parts of the animal." They also make their own pizza dough, baguettes for sandwiches, and pastas. "What we're trying to do is make everything we can from scratch and practice the craft of cooking." In order to do so, he sources proteins and veggies from local farms. Diners will find Dancing Goat cheese, Thomas yogurt, and granola from Daily Delish on the menu, in addition to lots of other seasonal, locally-sourced products.
Terra embraces 4 pillar values: Artisan, Authentic, Seasonal, and Healthful, which diners can see reflected in the food on their plate. If you walked into their kitchen, says Wabeke, you'd see veggies that have come in in tubs, not boxes from far-away places. "They travel maybe 20 miles, instead of thousands," he says, "which means they're picked at their peak and more nutritious." He says that when they buy locally, they're not only supporting local producers, but also helping to create a food system that supplies local jobs and, in turn, helps supply the area with food. "It's not faceless food," he says.
If you're looking for an upscale but casual place with an energetic vibe and fresh, creative fare, Terra fits the bill. "You can come in for special events, or for happy hour, or to experience our pizzas," says Wabeke. "It's a great place for any occasion."