The Downtown Market Grand Rapids opened September 2013 and our midwestern city was ratcheted up a few foodie notches with huge rooftop greenhouses, an artisan food market open daily (home to a world class bakery, GR's first fishmonger, a pie baking champion and 16 other talented producers), a seasonal outdoor farmers market, a handful of important partnerships working to educate and inspire, and something that makes me drool even more than the guacamole at Tacos El Cuado: world class teaching kitchens.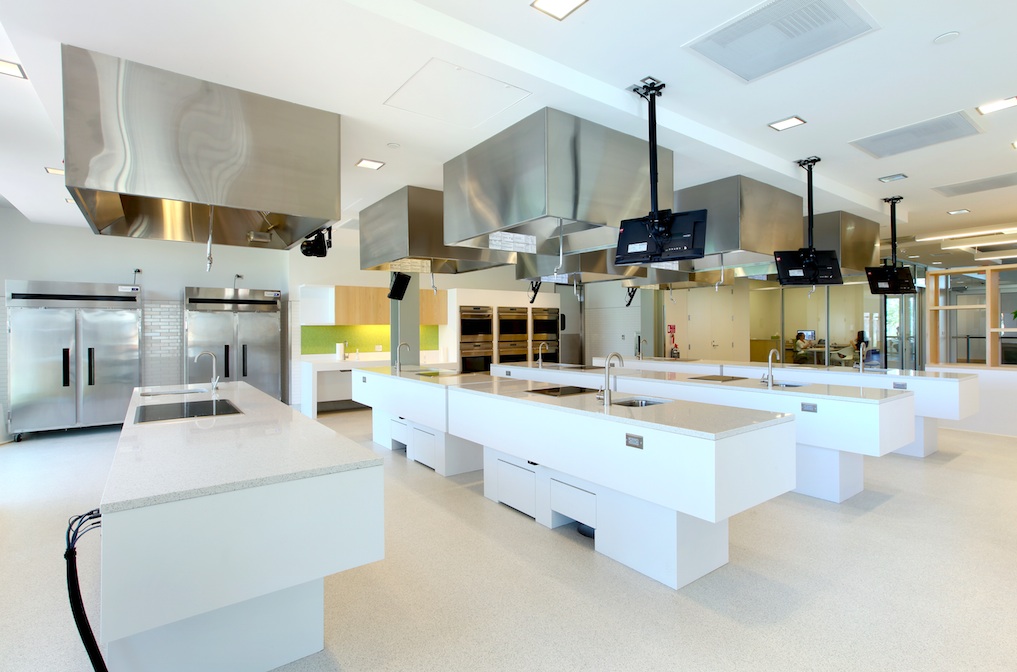 Most classes are hands-on in the Market's sparkling new teaching kitchen.
If you haven't visited the Market yet, I assume you're coming to Grand Rapids for the first time. Locals have visited the Market full-force, with 30,000 dropping by to celebrate the grand opening and many returning regularly for the fine foods. The informal culinary education program and slate of appetizing cooking classes are attracting home cooks - from complete beginners to those that are experienced and passionate.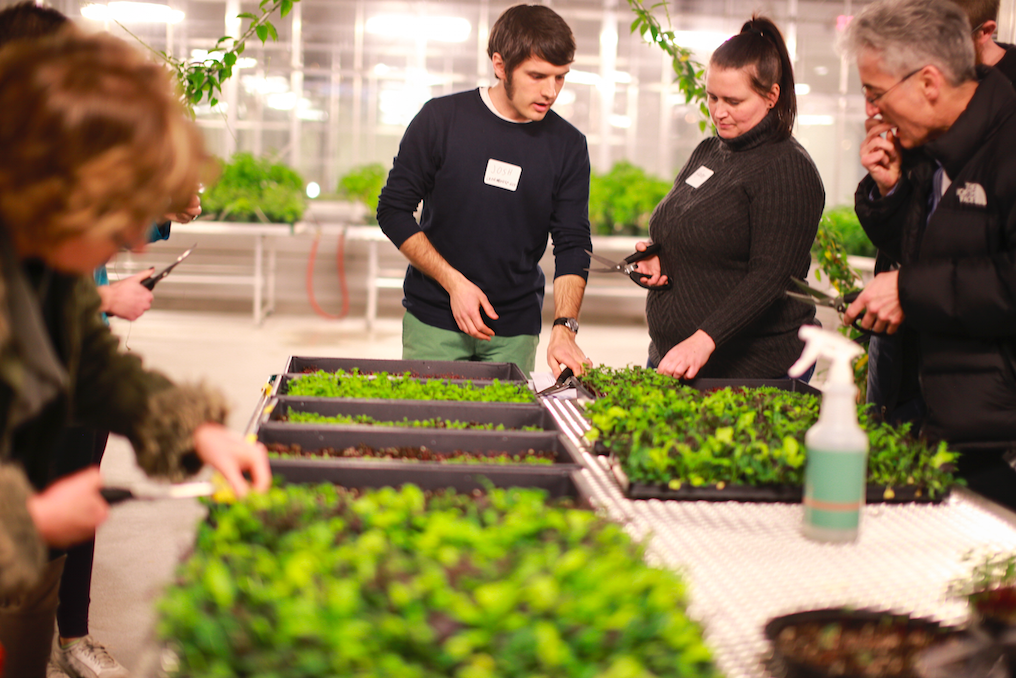 Plant-focused classes are held in the greenhouses.
Full disclosure, I grew up on a farm in Bucks County, PA that is home to my family's cooking school now in its twenty-third year of operation. Throughout my entire childhood, my mother would put dinner on the table then head next door to join her mother and teach a cooking class. Cooking classes are not a new concept to me, but the Downtown Markets world class facilities are, and they're proving to be an excellent resource for the community and a memorable, delicious outing.
Shannon Sadoski, the Markets Education Manager, emphasizes that classes are offered for everyone:
We're inclusive. A variety of programming is designed for all ages, skill levels, and budgets. Girls Night Out and Couples classes are popular and definitely a fun experience in the kitchen. We have classes especially for kids and teens, which I think is extremely important. So many children reach for convenience foods and the quick fix, they don't realize where food comes from and we love to get them cooking with real, whole foods.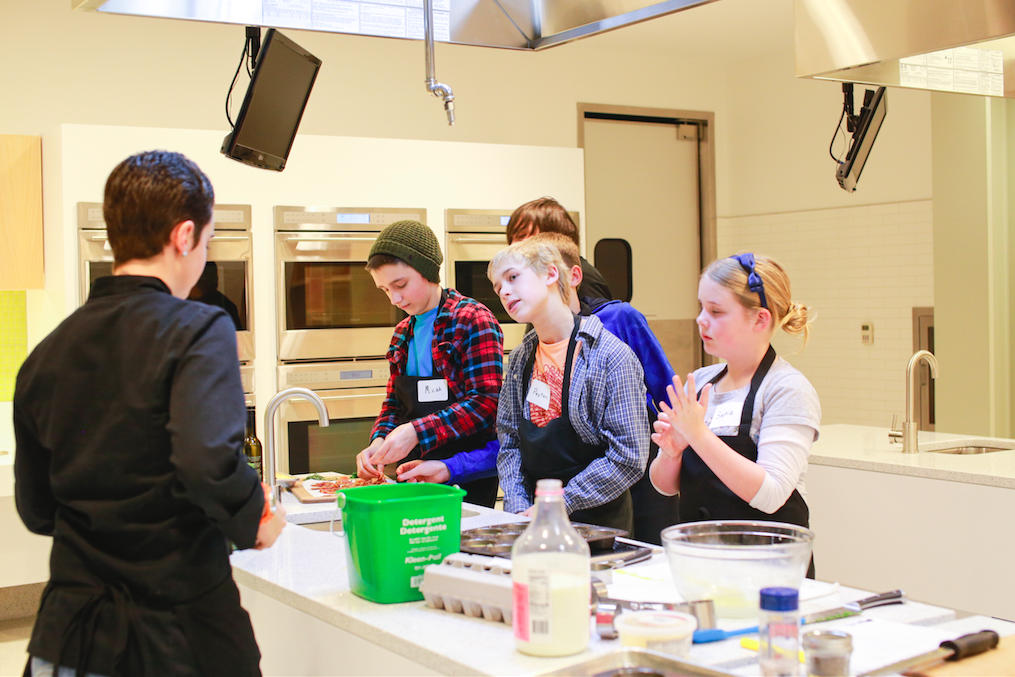 Children enjoy learning how to cook and noshing on their creations.
Keep reading, then peruse the Downtown Market's class schedule online. The offerings are diverse, varied, and appealing. Here's a handful of upcoming classes:
Kids: Mac & Snacks Tues Feb 18 | 5:30-7:30PM | $35 | Ages 6-11 Kids can re-imagine one of their favorite meals by customizing their Mac & Cheese with a variety of cheeses, techniques, and add-ins.
Cooking with Herbs & Spices Tues Feb 25 | 6-8PM | $30 | Ages 16 & up Learn how herbs and spices can take healthy meals to the next level when paired with foods correctly.
Gourmet Gone Wild, Curried Rabbit Wed Feb 26 | 6-8PM | $64 | Ages 16 & up Learn how to prepare game from a Gourmet Gone Wild professional Chef, plus pick up sustainable hunting tips from a MSU Fisheries and Wildlife Professor.
Girls Night Out: Cooking with Wine Fri March 7 | 6-9PM | $55 | Ages 21+ Add new dimensions to your culinary repertoire by incorporating wine into your meals.
Lunch & Learn: Budget Friendly Gardening for Your Home Wed March 12 | 12-1PM | $5 with lunch receipt, $10 without | All ages MSU Extension (a tenant at the Market) will discuss which plants are the most nutritious, sustainable, and budget friendly for your garden. Purchase lunch from a Market Hall vendor to enjoy during the presentation.
Cooking classes at the Downtown Market are lots of fun - gourmet meals, enthusiastic instructors, someone else to wash the dishes - but they serve a greater purpose. Market classes focus on engaging the community to help us navigate the climate of over-processed foods that compromise our well-being.
Spectrum Health has teamed up with the Market to offer a grant that ensures access to culinary education for everyone. Those with financial need can fill out an application to attend class free of charge, plus receive a ten dollar voucher redeemable at City Produce. The Market is happy to work with agencies and nonprofits to sponsor private groups for underserved populations.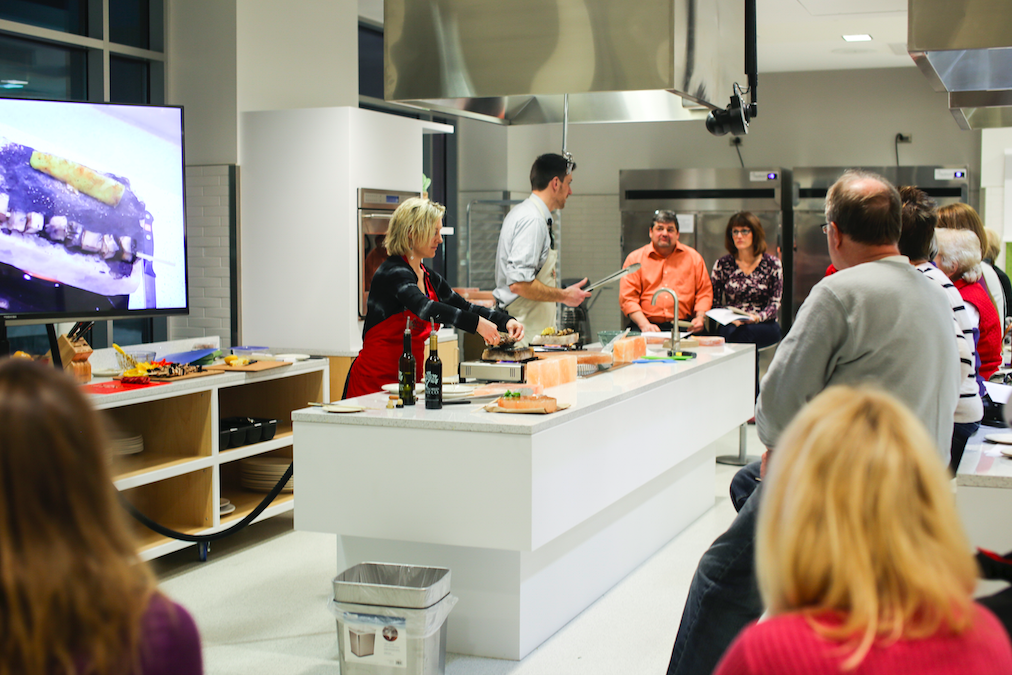 Learning how to cook with Himalayan salt blocks, hosted by Spice Merchants, a Market Hall business.
Virginia Woolf said it best: "One cannot think well, love well, sleep well, if one has not dined well." The Downtown Market is on a mission to help us all eat well in an effort to improve our health, foster a vital community, and simply revel in the pleasure of tucking into a plate of good food.
CONNECT WITH THE...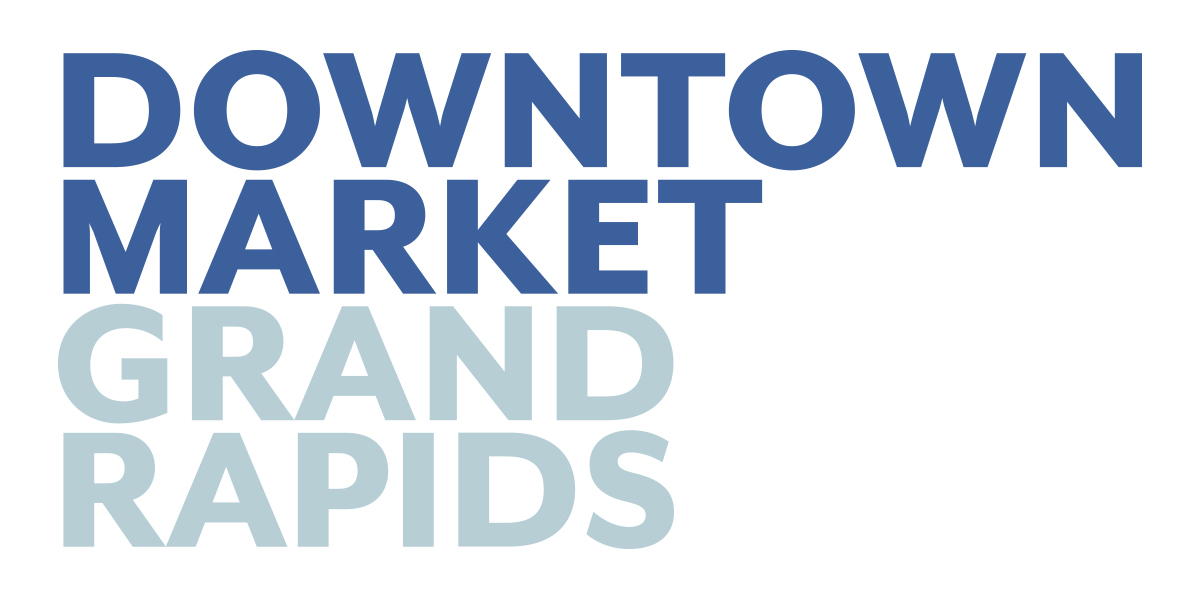 Tips for visiting the Market.
Class schedule and registration here. |Scholarship application available here, by phone or in person.
616-805-5308 435 Ionia Ave. SW | Directions available here. Twitter: @dtmarketgr Facebook.com/DowntownMarket http://www.pinterest.com/dtmarketgr