Listen Live: DGRI, Homeless Gospal Choir & Heaters
Another Thursday came which means we put on another GR LIVE "Live" radio show downtown at noon!  
This is our 5th week doing a live and open to the public broadcast and podcast called GR LIVE.  It's every Thursday at noon down at The House of Music and Entertainment inside the B.O.B. in downtown Grand Rapids.  It airs live on Grand Rapids community radio station 88.1 FM WYCE and beer and lunch are available to purchase while watching the radio show.  You will always hear several bands and musicians perform as promotion for their upcoming performances in the area, as well as interviews with folks from the West Michigan entertainment community.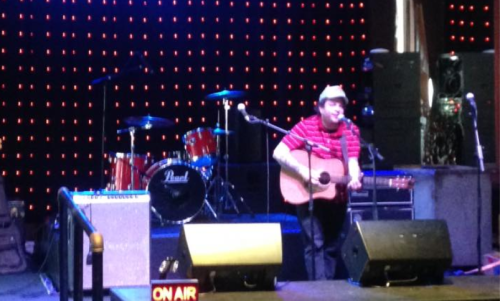 This week we welcomed Homeless Gospel Choir from Pittsburgh, PA in Grand Rapids to perform at The Intersection opening for Frank Turner.  We also sat down with Downtown Grand Rapids Inc President and CEO Kris Larson to discuss the state of downtown Grand Rapids.  And last but not least we welcomed Grand Rapids own Heaters to rock us out.
HOMELESS GOSPEL CHOIR http://thehomelessgospelchoir.com
HEATERS https://www.facebook.com/heatersss/
Listen to the entire podcast here:
Kris Larson | Downtown Grand Rapids Inc.
Downtown has a real energy to it right now, a lot happening.  From the Grand River to Music venues, parks, movie theatres, and many different events.  A non-profit organization called "Downtown Grand Rapids Inc" otherwise known as DGRI has their hands in a lot of these projects so I thought it would work out well to have a chat with DGRI President and CEO Kris Larson as they prepare for their "State of Downtown" Event on June 9 down at The Pyramid Scheme.  Listen here:
MORE INFO: downtowngr.org