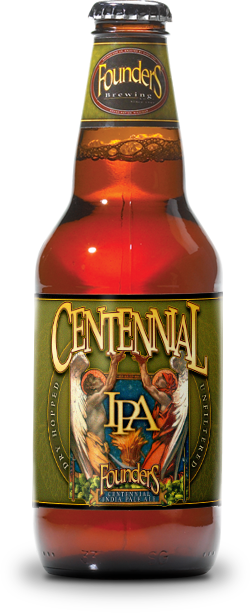 I live in Milwaukee. Which might have something to do with the fact that I am extremely skilled in and very fussy about sipping local craft beers. I'm not a huge fan of mass-produced beer, but hand me a chilled craft beer with a funky label and I am all set.
And so on my trip to Michigan, I eagerly anticipated what the state immediately east of me, separated only by Lake Michigan, might have to offer for locally made craft beer. What I quickly discovered is that not only does Grand Rapids play host to several microbreweries, there are many quality wines coming out of Michigan too. In fact, I can't think of states besides Michigan, and maybe Oregon, California and Texas, where the local wines and beers are this good. I even spotted some bottled microbrews from Michigan at the cafe at Meijer Gardens called Taste of the Gardens. Imagine! Flora, fauna and beer. There is even an outdoor terrace for those after-work nights when you just want to chill with a beer in a quiet place.
So, if you're out with a group of friends in Grand Rapids who are a mix of wine lovers and beer aficionados, no problem. Every one will have access to his or her vice and still practice being a locavore (one who enjoys locally produced foods or drinks). Case in point: that pizza I raved about earlier at Bistro Bella Vita? I washed it down with sparkling wine from Michigan's Leelenau Peninsula. Walk into almost any Grand Rapids restaurant and you're bound to see wines from not just Italy, France, California, Argentina and Australia, for example, but Michigan too. How cool is that?
My first glimpse at the variety of local beers, which is about as vast as the options for local wines, was while eating lunch at The Green Well Gastro Pub on Cherry Street one afternoon. Naturally, because The Green Well is very into local sourcing, there is strong support of hometown beers. Six Michigan beers are on tap at all times. On the day of my visit there was a Founders Brewing Company (founded in Grand Rapids in 1997) selection and J.K.'s Scrumpy organic hard cider. Wine from Black Star Farms, which is just north of Traverse City, is used to prepare The Green Well's locally famous sangria.
Founders Brewing Company serves as not only a brewery but also an entertainment spot. Its taproom on Grandville Ave. SW is open until 2 a.m. daily and often hosts live-music acts. Beer is, of course, all Founders and the what's on tap selections change often, the results published on the brewery's web site if you must know before you go. Don't expect just IPA, stout and pale ale, however. Cerise (made from Michigan tart cherries), Dirty Bastard (with a red hue in the glass and brewed with seven imported malts) and Red's Rye are quite intriguing, and demonstrative of just how good this brewer is at making beer. The newer Hideout Brewing Company , founded by a husband-wife team in 2005, offers an intentional pre-Prohibition vibe with decor inspired by photos taken during that era. Like Founders, you can saddle up to the bar and try from 11 taps a range of seasonal and year-round brews, such as Smugglers Hazelnut Stout, Purple Gang Pilsner and Gangster IPA.
But that's not all. There are more microbreweries headquartered in Grand Rapids. Tucked into The B.O.B. is The B.O.B.'s Brewery, which makes several award-winning beers and promises to always have four beers on tap. Another must-check-out is Schmohz Brewery, where the labels are snarky yet cute (like Kiss My Scottish Arse and Bone Crusher Stout) with a sort of pinup-girl look to the accompanying illustrations.
Now, what I did not get to test out during my visit is Brewery Vivant, housed inside a former funeral home with a chapel on Cherry Street. LEED-certified, meaning that its achieved a challenging set of green regulations by the U.S. Green Building Council, its the first microbrewery in the country to achieve this mark. The beers are just as polished as the structure, I hear. And if that's not a good enough reason to return to Grand Rapids, I don't know what is. (Well, perhaps the news that Grand Rapids Brewing Co. announced last fall that the shuttered brewery would bounce back sometime this year. And that Elk Brewing Co. would debut on Wealthy Street this year also. I guess you can never have too many breweries in one town, right?)
Cheers!