Homegrown talent is on the docket and ready to get you laughing during the sixth annual LaughFest benefitting Gilda's Club Grand Rapids March 10-20.
"We have a team of locally based comics who serve as hosts and openers across the festival – they also produce some of their own shows," Joanne Roehm, festival director for Gilda's LaughFest, said. "These guys tour throughout the country year-round doing comedy and we're excited to welcome them back home."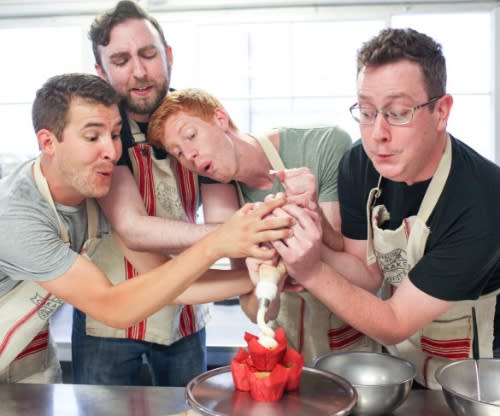 Pop Scholars
Performing March 11 and 18 at the Wealthy Theatre is the four-man group and LaughFest regulars Pop Scholars. The Grand Rapids-based, fast-paced improv team has been doing improvisational comedy for over five years in Grand Rapids and around Michigan, Ohio, Indiana, Illinois, and most notably, Chicago's iO (formerly Improv Olympic).
Attendees will enjoy an evening of clean adult laughs without vulgarity or profanity making it suitable for all over 18 years of age. The group, known for connecting with the audience and making them feel part of the show, is guaranteed to make you laugh and keep coming back for more performances.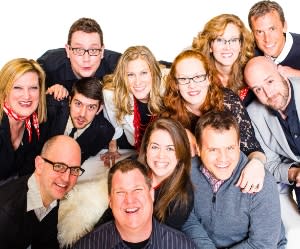 River City Improv
Another homegrown and clean comedy group returning to LaughFest is River City Improv, who will perform at the Ladies Literary Club March 12 and 19. Founded over 20 years ago by two Calvin College alumni, the improv and sketch comedy performs short-form Improvisational comedy based on audience suggestions similar to that seen on ABC's Whose Line is it Anyway? They have also studied long-form improv with Improv Olympic in Chicago and have produced nationally recognized talent including Marc Evan Jackson (Parks and Recreation and Arrested Development) and Kiff VandenHeuvel (HBO's Behind the Candelabra).
Want to catch a comedian before they hit the big time? Check out the College Sketch/Improv Community Showcase at the Dog Story Theater Sunday, March 13 for an evening of clean comedy from local college improv troupes. For the fifth year in a row on March 15, the Homegrown Show comes to The BOB featuring a mix of five comics that tour the country but call Grand Rapids home. ArtPrize music critic's choice award, The Legal Immigrants will perform a song of their choosing, live on stage with the band in between sets.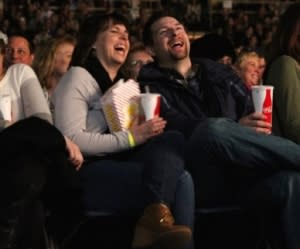 Lastly, LaughFest's Best March 11 and 19 at The Pyramid Scheme offers a little sampling of comedians from across the festival. Local, regional, and national comics take the stage for this secret lineup of seriously funny folks. Take a chance and plan on it-you never know who is going to stop by!
Roehm also stated over 50% of the events during the festival are free, and there are many family-friendly events as well.
So grab your tickets and get ready to laugh, all for a great cause.