Now that we have your attention – let's "taco bout" tacos!
We asked our social media followers to tell us where we can find the best tacos in Grand Rapids, and we sure got answers! Below are the restaurants we heard a lot about on our Facebook and Instagram pages.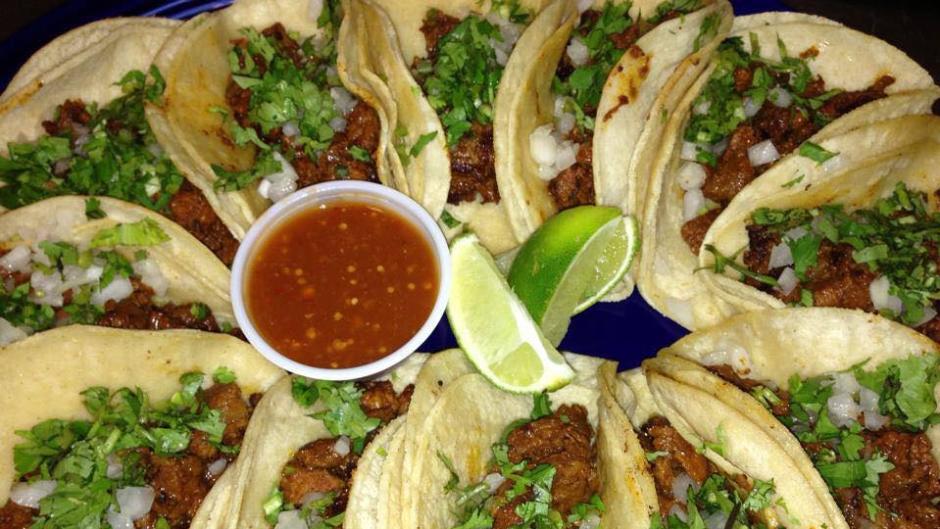 Tacos el Cunado
Photo Credit: Tacos El Cunado Bridge Street
---
Tacos el Cuñado Bridge Street
Located on the West Side of Grand Rapids, Tacos el Cuñado received many mentions for best tacos in town. Maria de la luz Martinez and her husband Humberto Alvarez got their start in the taco business at Tacos el Cuñado 2 on Grandville Avenue. Five years ago, they had the opportunity to open their own business, and Tacos el Cuñado Bridge Street was born.
This family-run business continues working and improving each day and prides itself on authentic Mexican food with a friendly staff and fast service. And it doesn't just stay in one spot! Tacos el Cuñado is out-and-about in the community at events such as Founders Fest, 2017 Fiesta Mexicana, and now ArtPrize.
What the locals say: "Best tacos around would have to be Tacos El Cunado. Several locations and fantastic tacos." Mikeadejohnn from Instagram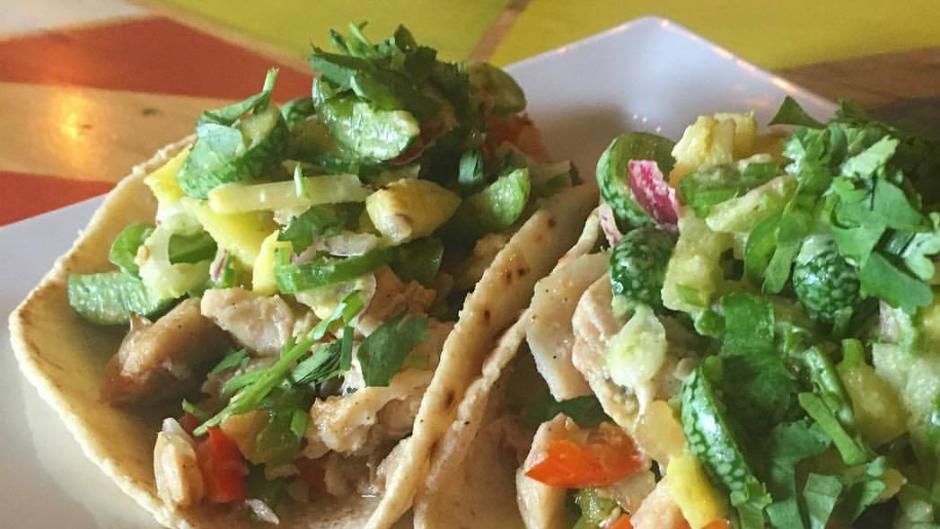 Donkey Taqueria tacos
Photo Credit: Donkey Taqueria
---
Donkey Taquería
Authentic with a twist, fresh, local, and fun - these are all words Donkey Taquería uses to describe why its tacos stand out from the crowd. The menu at Donkey lists classics like tacos al pastor with marinated roasted pork shoulder alongside tacos de Bruselas featuring crispy fried brussels sprouts, salsa verde, and sweet corn. With plenty of menu options and specials, you will not leave unsatisfied after dining at Donkey. Eat alfresco on the awesome deck or enjoy air conditioning inside. Either way, you'll be happy you went!
What the locals say: "Donkey is dope" according to Skyetiffany on Instagram. Likewise, ravel_justin considers "Tacos el cunado and DONKEY absolutely amazing."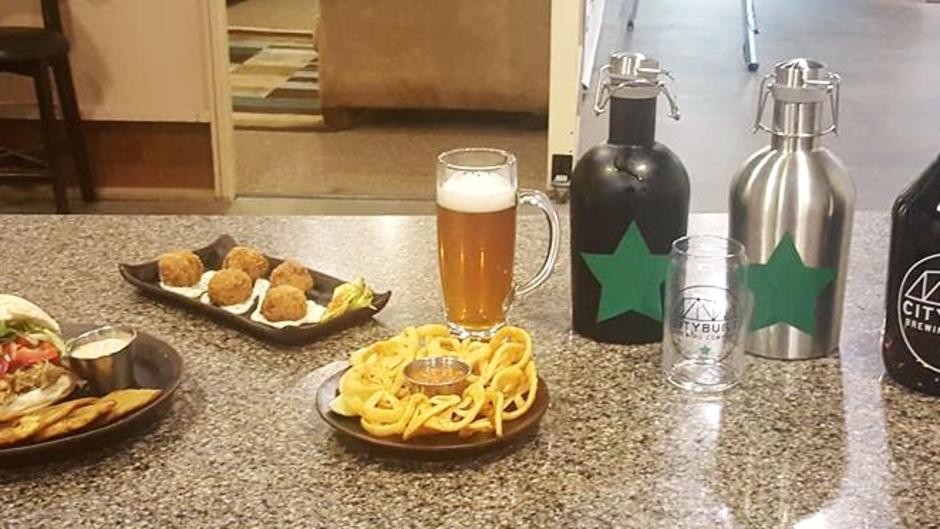 ---
City Built Brewing Company
Great tacos at a brewery? That's what our social media followers say! Influenced by the flavors of Puerto Rico, City Built Brewing Company aims to break the mold when it comes to brewery food. "We took the best of what we know about Puerto Rican food and our experience in my family's kitchen, added a few fresh, not-so Puerto Rican ingredients, and wrapped it in a shell for convenience," co-owner Edwin Collazo said. "Otherwise, Puerto Ricans don't eat tacos! We just recognized that West Michigan does." Thank goodness! Tacos range from mojo chicken to veggie picadillo. With the addition of a highly recommended craft brew list, City Built Brewing is definitely worth adding to the must-eat taco list.
What the locals say: "Have you tried the tacos at City Built? OH.MER.GERD!!! The best!" karacakebosma from Instagram
Taquería San Jose
Located in an old drive-in style restaurant, the family-run Taquería San Jose boasts loyal fans from near and far. The base of the tacos is a freshly pressed corn tortilla waiting to be filled with traditional Mexican fare including tripe and lengua. Others include asada or chorizo. Vegetarians can even get in on this taco game with the nopales (cactus) tacos. And for those looking for something more familiar, other popular tacos include fish and veggies. Taquería San Jose's followers consider it a great place to grab a quick and delicious bite to eat.
What the locals say: "Hidden gem!" says Sarahslot on Instagram. Fellow Instagrammer atrodriguez says their tacos are: "lo más auténtico!"
Even though I recently moved to Texas this is still by far my favorite taco joint! Can't wait to go back for a visit!
Tacos El Ganadero
The taco menu is short, sweet, and delicious at Tacos El Ganadero. Choose from steak, chicken, spicy pork, or shrimp all topped with cilantro, lettuce, tomato, and onion. Free chips and salsa never hurt either. And who can resist the heat when the menu cautions diners to "Be aware. Some foods may be spicy." Challenge accepted!
What the locals say: "Even though I recently moved to Texas this is still by far my favorite taco joint! Can't wait to go back for a visit!" Frances P. from Facebook
These are just a few of the many places suggested by our loyal social media fans. If you'd like to add more stops to your taco tour, check out these other places we heard about (in no particular order):
Which one (or ones!) of these have you visited? Let us know in the comments section!
Don't ever miss a post!
Sign-up for the Insider Experience Blog