There's nothing like the combination of the chilly air, a cozy sweater, and a crackling fire. It isn't easy to find all of these autumnal delights in one place, but there are plenty of places to enjoy these delights in Grand Rapids.
Experience Grand Rapids asked locals via Instagram and Facebook where we can find their favorite outdoor fire feature in town. Fire features could be fire pits, fireplaces, fire tables (see number 2), or even a heated outdoor space. The ideas flooded in, and here are the five we heard about the most (and a few bonus locations, too)!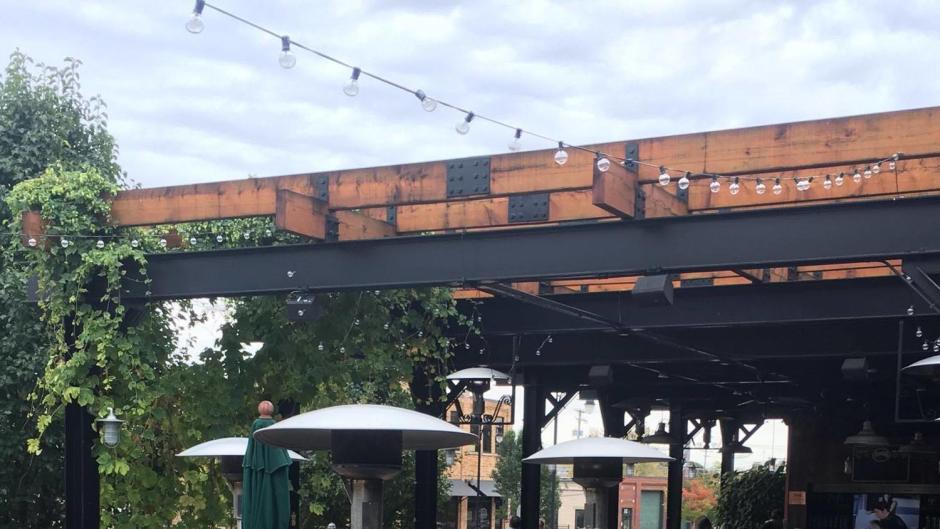 With a patio as big as the restaurant, you can get as close to the fire as you want! Heaters line the patio tables closest to the door.
Photo Credit: Lyndsay Daly
---
Founders Brewing Company
Since Founders' outdoor remodel a few years back, this outdoor seating area has become a mecca for beer enthusiasts who enjoy drinking outside. The seating is varied, and the tables are big and small, so this is a great area to bring a group when you know you can't find a seat inside. The warm flames pair well with an order of beer cheese and your Founders drink of choice. This was our most common recommendation from locals!
Reds at Thousand Oaks
Reds is a member of the Redwater Restaurant group, which also owns local favorites like Gravity Taphouse Grille - another fire feature recommendation from the Experience Grand Rapids Instagram. Reds overlooks the Thousand Oaks golf course with a double-decker patio, multiple fire pits, and several fire tables. Browse its lengthy wine list and check out the weekly food and drink specials so that you can plan your happy hour or evening meeting with a view and a warm fire.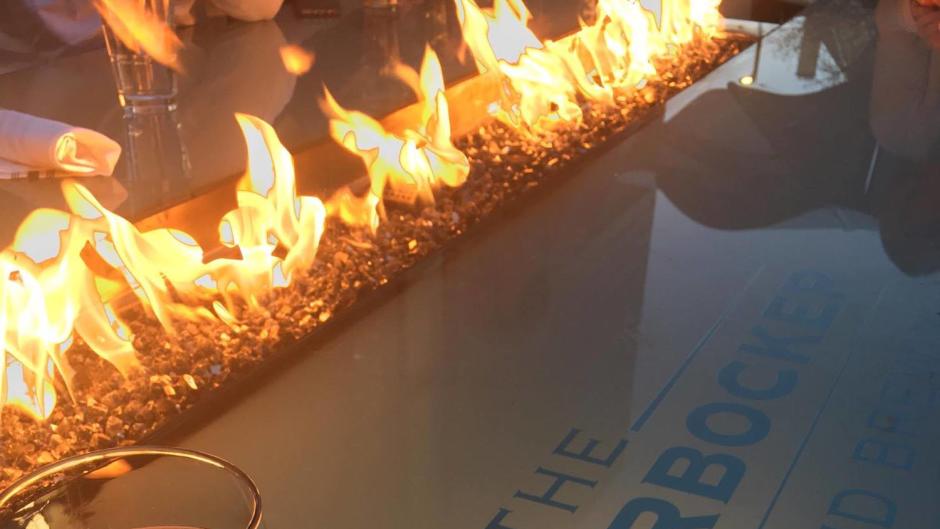 So this is what a fire table looks like! Pretty snazzy - and warm.
Photo Credit: Lyndsay Daly
---
New Holland Brewing Company's The Knickerbocker
Can we just say how nice it is to have New Holland Brewing Company closer to the downtown area? The new(ish) location is beautifully constructed with lots of uniquely designed space to have either a quiet work meeting or hang out with ten of your closest friends. The fire feature is in the back of the building – the fire tables serve doubly as sources of warmth and light as guests play corn hole, listen to live music, or watch the game. The walk-up bar is conveniently located right next to the fire tables.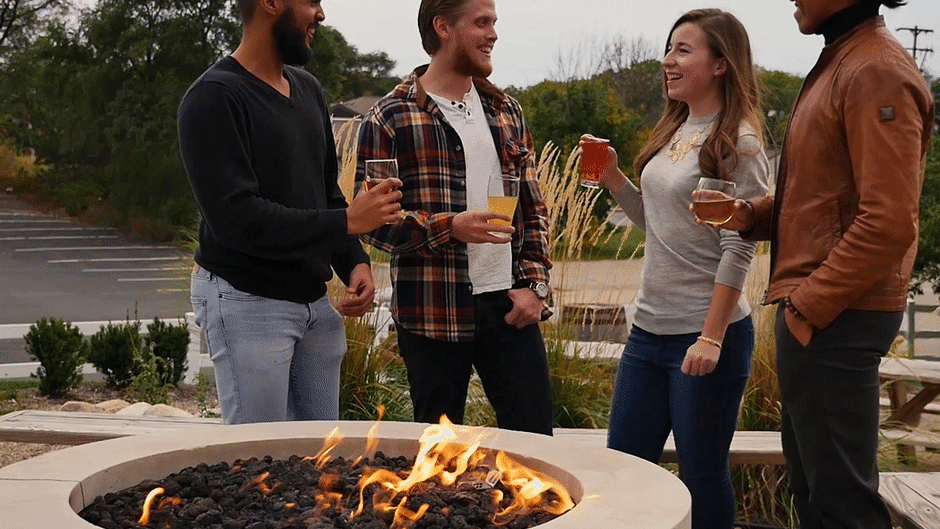 Vander Mill's spacious patio features a fire pit, perfect for you and your inner circle of friends.
Photo Credit: Experience Grand Rapids
---
Vander Mill Grand Rapids
Cider fans have loved Vander Mill's Spring Lake location long before it opened its four-million dollar production facility and restaurant a few minutes east of the Medical Mile in Grand Rapids. For $10, enjoy a guided tour throughout the production facility before staying for dinner. The sixty-person patio has a modest, raised fire pit that you can sit near while you wait for your food or sip a Totally Roasted, a cinnamon and pecan-spiced hard cider that is also a fan-favorite. To complete the fall experience, order the ham and donuts with your cider of choice!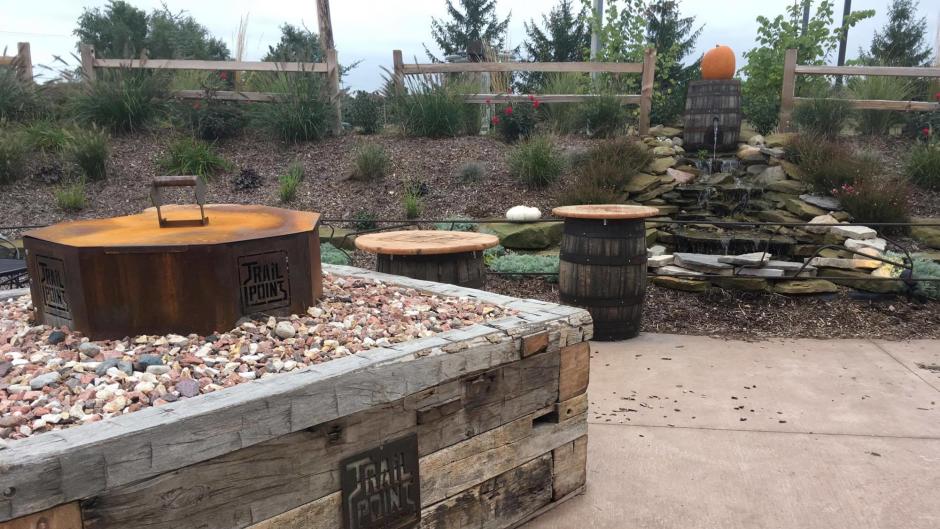 Trail Point Brewery in Allendale Patio & Firepit
Photo Credit: Lyndsay Daly
---
Don't Miss a Post!
Sign-up for the Insider Experience Blog!