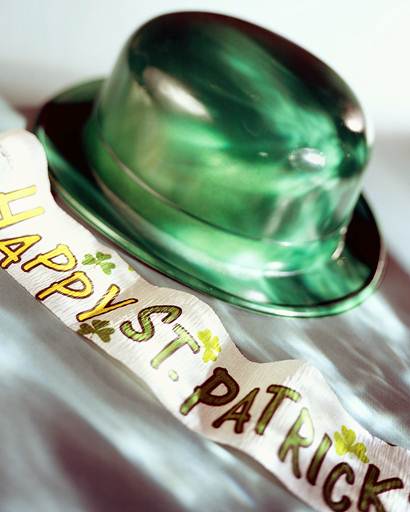 Do you have your green shirt ironed and your mug ready for a pint of green beer? You don't need to have a drop of Irish blood in you to enjoy all the fun St. Patrick's Day festivities Grand Rapids has to offer. And since it coincides with Laugh Fest, it is the PERFECT weekend to come visit!
You can sleep in a little on Saturday, but then head over to the B.O.B for a free pancake breakfast at Bobarino's with the Grand Rapids Fire Department. There is a suggested $5 donation to benefit LaughFest, but that money benefits Gilda's Club so it is a win-win.
Then walk a few blocks to make sure you grab a spot for the annual St. Patrick's Day Parade. It begins at 11 a.m. right at the corner of Michigan & Ottawa before heading down Fountain, Division and ending at Veterans Park.
Next, I suggest you head over to the B.O.B for a traditional Irish feast at Bobarino's complete with corned beef and cabbage, mini Reuben sandwiches and Shepherd's pie. Or try your luck at the Leprechaun Costume Contest at Crush from 12-3pm.
Or if you can pace yourself and are ready for your stein of green beer, the place to be is really the Irish on Ionia St. Patrick's Day Festival. Starting at 7am and going until 10 pm (see, I said "pace yourself"), the festival will close down Ionia St. between Weston and Oakes streets for an all-day party like no other.
There will be Celtic bands, Celtic dancers, DJs and bagpipers. Of course there will be beer tents, but also a food court with your pick of Irish-inspired food. Tickets are available for $15 at the festival or $10 in advance.
We might not turn the river green, but Grand Rapids knows how to celebrate the luck of the Irish!