Its almost 2014 already! If you're not into making resolutions, or if you're sick of continuously abandoning them by February, this year try making a "bucket list" - a list of activities or events you'd like to experience before you, well, kick the bucket - instead.
The key with bucket lists is to make them achievable accomplishments, something I took into account when I put together this 2014 bucket list chock-full of activities in Grand Rapids. There's something here for everyone, whether you love the outdoors, food, wine and beer, art, music, or spending time with your family.
All of these suggestions are affordable and many are family friendly, so there's no reason not to jump in and create your own 2014 Grand Rapids Bucket List today!
Get Outdoors in 2014:
In case you haven't heard, The Lonely Planet named Grand Rapids and Lake Michigan's Gold Coast the #1 vacation destination for 2014. Huffington Post followed suit, naming us as top international option! One of the many factors that earned us the coveted #1 spot is our natural beauty, including miles of gorgeous Lake Michigan shoreline. 2014 is the perfect time to experience it for yourself by enjoying some outdoors fun:
1. Go fishing. With our downtown river fishery and many ponds, lakes, and rivers within a half-hour drive, Grand Rapids offers plenty of opportunity to fish for trout, smallmouth bass, bluegills, and more. There are opportunities to drop a line year-round, and fishing provides the perfect opportunity to experience the natural beauty of Grand Rapids-area waters.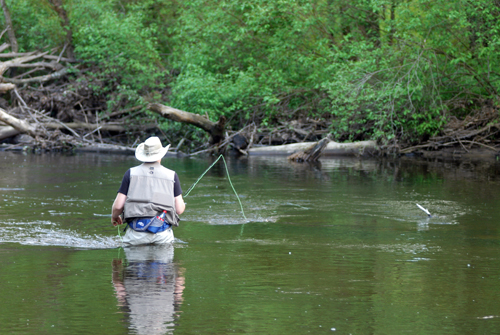 photo courtesy of Howard Meyerson
2. This year, sign up for a fun run! I hate running, but I would argue that it's worth going through if the race t-shirt is cute enough. The Grand Rapids Color Run (also known as The Happiest 5K on the Planet) is happening on August 3rd this year. The only rule is to wear white to the starting line and prepare to meet a new color every kilometer. Its about celebrating happiness and individuality and color! Grand Rapids also has a triathlon which has garnered some serious national attention over the last few years. It's a riverside course and is appropriate for first-timers and seasoned triathletes.
3. See a West Michigan Whitecaps home game in 2014. Whether or not you like baseball, Fifth-Third Ballpark is just a fun place to be in the summer. They support some awesome charities and nonprofits with 50/50 raffles and boast $2 beers, hotdogs, soft pretzels and Pepsi products on Thrifty Thursdays! If you're still hunting for stocking stuffers, tickets are on sale now. Fifth-Third Ballpark is the venue for all sorts of fun things in the off-season as well- drive through the light show before January 4th with your friends and family to see over a million Christmas lights in action.
4. Whether you are a local or a visitor, make time to see for yourself how beautiful this area is. To cover two bucket list items, head to Holland's coast during Tulip Festival (May 3rd-10th) or Grand Haven's coast during Coastguard Festival (July 25th-August 3rd)! Both towns boast great downtown shopping, good eats, local breweries and plenty of hiking trails and shoreline to walk.
Plan a Family Playcation in 2014:
1. Don't miss the new Tigers exhibit at John Ball Zoo! Two 2-year old males and one female Amur tiger will soon be the first exhibit in the Idema Forest Realm of the zoo. By 2015, there will be another trail opened to increase viewing capabilities for guests. John Ball Zoo hasn't had any tigers since 2009 and has raised over four million dollars to make this enclosure "tigeriffic." And don't forget that in 2013, the Meijer Grizzly Bear Exhibit opened, making it possible for visitors to get "up close and personal" with these furry giants! No 2014 family playcation would be complete without seeing these new and improved exhibits.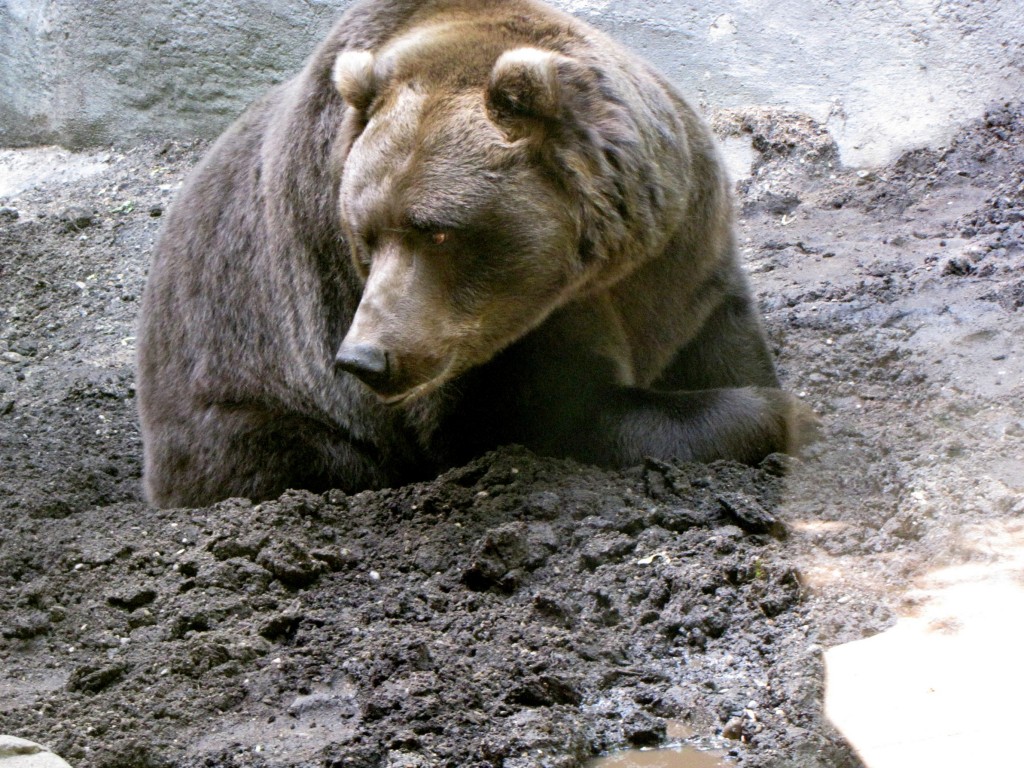 2. Check out Rosa Parks Circle. The coolest thing about Rosa Parks Circle is that it provides fun activities every season. If you go in the winter months, you'll be ice skating, which is Rockefeller Center on a smaller scale. Summer visits could be to Blues on the Mall, swing dancing, Zumba or a good place to sit and eat ice cream. Its location in the heart of downtown Grand Rapids makes it a good stop before or after dinner at one of the surrounding restaurants- there are tons within walking distance! Go during Cool Brews. Hot Eats. or Restaurant Week for special menus!
3. Support the Calder Cup 2013 winners- the Grand Rapids Griffins! The hockey games at Van Andel Arena are always a fun time for fans and also boast $2 beers and hot dogs on Friday nights. Often you and your family will get to see Red Wings players out an about on the ice during home games in their off-season!
Get Artsy in 2014
1. Obviously, ArtPrize 2014 is the big one for an artsy bucket list item. This year, ArtPrize will be from September 24th through October 12th. As it continues to grow, this year we can expect hundreds of artists, from local to international, with their work on display all over the city. If it seems too stressful to be downtown as millions pour in to admire the art, this window would be a good time to plan your Gold Coast Bucket List adventures.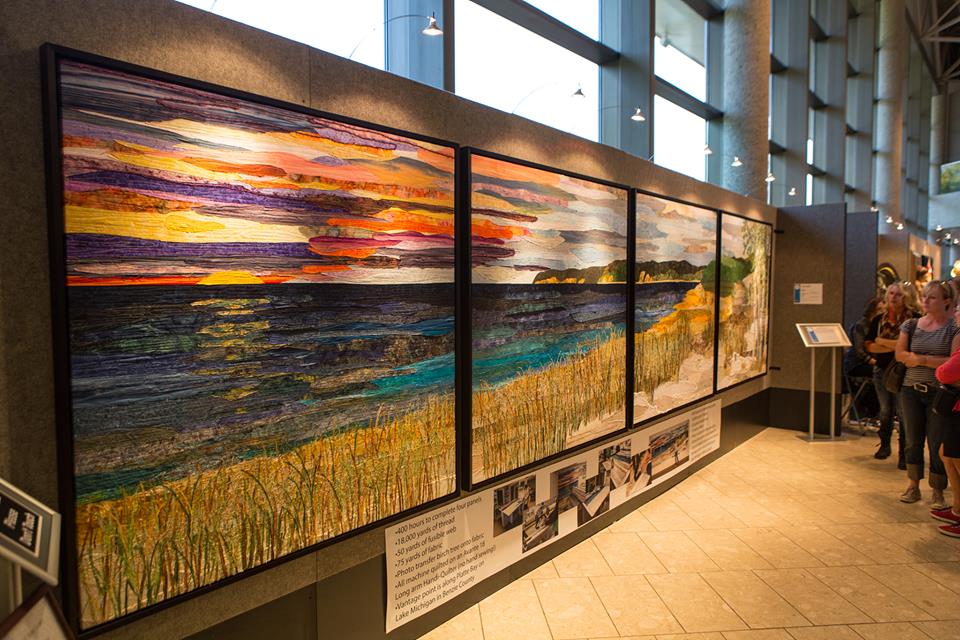 Photo Courtesy of ArtPrize
2. This year, the Grand Rapids Art Museum is providing an ArtPrize 2013 encore, displaying fifteen of the pieces from this past fall. If you missed ArtPrize 2013, make sure you see them. The GRAM offers $5 Friday entry after 5pm! Other exhibits around town include the LEGO Exhibit starting March 1st at the Grand Rapids Public Museum, as well as Dinosaurs Unearthed until the end of April.
3. You could also take a class at the GR Brush Studio, a fun, laid back atmosphere with beer and wine provided for you and your group.
For a Food, Beer and Wine Enthusiasts 2014:
1. If you haven't checked out the GR Downtown Market yet, you MUST get there in 2014. Browse an incredible variety of spices, cheeses, wines, meats, fish and produce for your own cooking - or head over to sample prepared goodies like pie, ice cream, fresh-squeezed juice, Thai food and more. Are you a budding foodie? No need to feel intimidated - the Downtown Market offers an incredible variety of cooking, canning and other fun classes.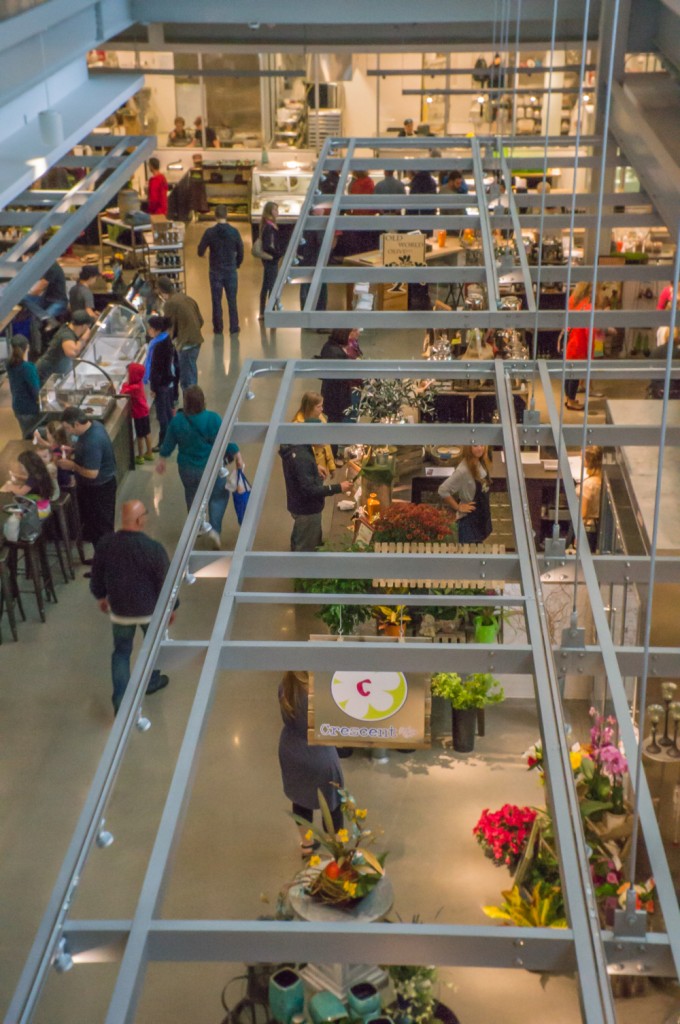 Downtown Market Grand Rapids
2. Plan a brewery/winery/cidery tour with friends this year. Experience GR has a wonderfully helpful map in the works to make finding new (and old favorites) easier than ever, so stay tuned for that soon. If you want to enlist the help of experts, try booking the Great Lakes Pub Cruiser, you can bike and booze more efficiently than ever! If you're going down the coast, make sure you enlist a designated driver as new breweries continue to pop up monthly.
3. Winter Beer Festival sold out in forty-five minutes this year but speaks to beer enthusiasts around the country. If you don't have tickets to this event, try for Brew-Haha or Summer Craft Beer Festival at John Ball Park. You can taste and enjoy at your leisure as tickets generally include a glass for sampling and tickets to trade in for the good stuff.
4. If you've been wanting to try homebrewing, put it on your 2014 bucket list and make it happen. Homebrew stores are popping up all over town and the knowledgeable staff makes it easy to learn. Try Sicilianos, O'Connor's or Gravel Bottom in Ada to get started with your first batch of beer or wine.
Fill Your 2014 With Music
1. Whether you're a member or not at Frederick Meijer Gardens, you may have heard of their impressive summer concert series line-up. This is something you need to get tickets early for, as they go quickly! The Gardens also do Tuesday night concerts throughout the summer that feature local talent, a nice way to get outside and explore local talent. Admission for these is only $12 and include admission to the gardens and amphitheater if you feel like going early to look around.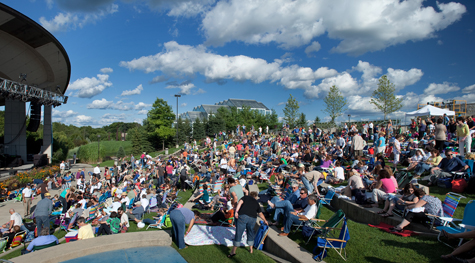 2. Winter Jam 2014 hits Van Andel Arena in Grand Rapids in January this year. For $10, you can see ten artists and a speaker. While Ive never been, this concert series definitely made my personal 2014 to-do list.
3. The Grand Jazz Fest will be at Rosa Parks Circle this August 16th and 17th. This is a free event and goes from noon until the sun sets both days!
So there are a few ideas to get your bucket list started! If you want more ideas or aren't sure where to begin, try using the recently launched GR City Twist to help.
How will you enjoy Grand Rapids in 2014?