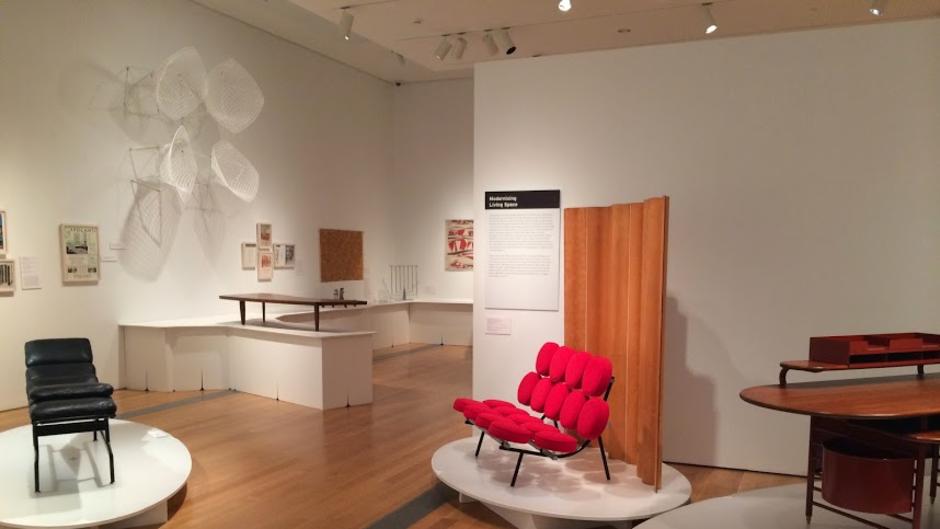 Michigan Modern: Designed that Shaped America
---
The original exhibit was organized by the Michigan State Historic Preservation Office in association with Cranbrook Art Museum, and was curated by MPdL Studio of Ann Arbor. The Grand Rapids Art Museum expanded on the original exhibit, now spanning two floors and introducing a special focus on outdoor recreation, an important part of Michigan's history, industry and economy. Walk through an interactive simulation of a midcentury living room, get up close to a full-scale Ford Model T cutaway, view Frank Lloyd Wright's designs for Steelcase, and much more.
The entire exhibit "highlights the innovation and creativity of our region," said Dana Friis-Hansen, Director and CEO of GRAM, and "explores a range of design areas, including industry, institutions, public housing, living spaces, work spaces, mobility, and recreation."
The GRAM will be offering drop-in tours, studio workshops and other related programming. Visit the exhibit page for more details. You can also take part in the conversation via Instagram! Capture your personal experience with Michigan-born design - local products, furniture, textiles, architecture, etc - and share on Instagram using the hashtag #MIMODERN. Or follow the hashtag on Twitter to see what others are sharing.
From cars to furniture to architecture, Michigan's influence on midcentury design can't be underestimated - and the Michigan Modern exhibit is a can't-miss, immersive experience. It'll be moving on before long, so make sure to head to the GRAM and check it out soon!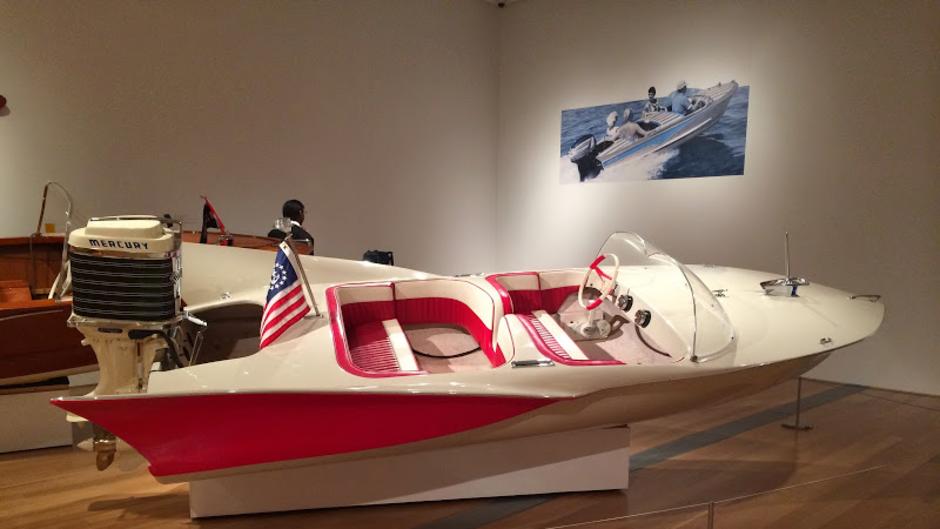 ---
Bold, geometric shapes. Pops of bright color. Lines and materials echoing industry and prosperity. All were hallmarks of the modern design movement, and designers, architects, artists and manufacturers from Michigan played a huge role in its evolution.
From automobile and watercraft design to distinctive midcentury furniture, to revolutionary architecture and office design, Michigan's role in the modernist movement was undeniably influential. And for a limited time, Grand Rapids visitors and residents can view some of the most iconic examples of Michigan-made modernist design in the exhibit Michigan Modern: Design that Shaped America, on display at the Grand Rapids Art Museum through August 24, 2014.
Featuring works from 50 notable designers and architects, represented by 20 Michigan-based businesses, schools, and other institutions, the exhibit displays examples of modernist style from the turn of the 20th century to the 1970s. The exhibit is as diverse as it is inspiring: visitors can view the stunning design and details of a 1955 Wolverine boat alongside Herman Miller's iconic "marshmallow sofa," and Eames' distinctive chairs, or view video, photography and design plans that document a great era in human innovation. The experience feels like total immersion in some of yesterday's most distinctive and defining art, furniture, automobiles and objects.
Never miss a post!
Subscribe to the Insider Experience blog.