Grand Rapids is full of romantic spots to enjoy a quiet dinner, pop the question or make that long-awaited first date extra special. We polled local experts (Experience Grand Rapids' loyal Facebook fans) for their favorite romance-worthy locales. Here are some of their top picks - we hope this list helps you feel the love!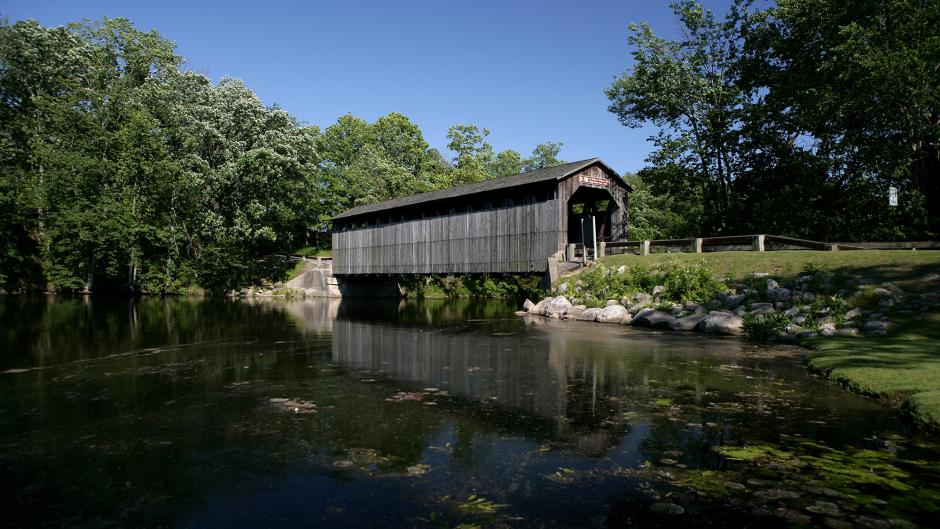 ---
Bridges are a classic spot for romance, and in a city with as much water as Grand Rapids, there are plenty to choose from. But according to Grand Rapids romantics, the leader in love has to be the Blue Bridge in the heart of downtown. Facebook fan Carol Scholma suggests enjoying views of the Grand River while taking in the reflection of the sunset on the glass buildings from the Blue Bridge at dusk. Many readers also mentioned the Blue Bridge as the perfect spot for a proposal, especially in the evening, while enjoying the lights of the city.
Another local favorite, the pedestrian bridge at Ah-Nab-Awen Park, holds a special place in the heart of Brittany Smith and her fiancé Eric. After ending their first date on Ah-Nab-Awen Bridge looking at the river and the stars, he brought her to that exact same spot and popped the question there this past Christmas.
And historical Fallasburg Park covered bridge in Lowell is a great place to take a romantic stroll, especially in the fall.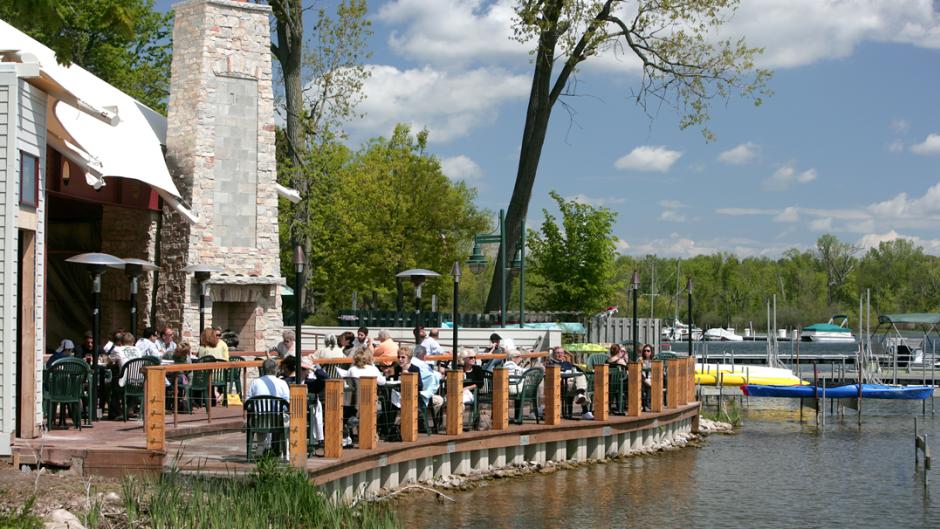 Roses on Reeds Lake
Photo Credit: Experience Grand Rapids
---
The Cygnus 27 at the top of the Amway Grand Plaza Hotel gets high marks for its romantic ambiance and stunning views. Just don't forget to ask for a window seat, says Facebook fan Catie Cabrera Vail!
For a more casual but no less romantic evening, many locals enjoy the lake views at Rose's on Reed's Lake. After dinner, take a walk through charming East Grand Rapids or enjoy the sunset views from John Collins Park.
---
Belknap Park, also known as Lookout Hill, wins the award for the best romantic view of the city from our starry-eyed readers. And spots such as Rosa Parks Circle, Meijer Gardens and the SkyWalk are also fan favorites for sharing the love. 
For a classic night of romance, readers suggest taking a carriage ride around the city. In winter, lovebirds can enjoy the holiday lights cuddled together under cozy blankets. A warm summer night lends itself to gorgeous sunsets and the twinkling city lights. With so many romantic spots to choose from in and around Grand Rapids, there's no reason to go anywhere else to feel the love!
Never miss a post!
Subscribe to the Insider Experience blog.