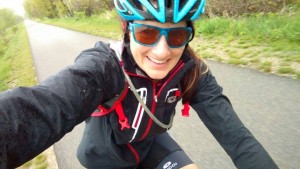 Few bikers know West Michigan's bike trails better than Danielle Musto. As far as endurance mountain biking is concerned, the Grand Rapids native is one of the best in the world, having finished first at the 2011 USAC 24-Hour Single Speed National Championships, and then following that up with a fourth-place finish at the 24-Hour Solo World Championships.
Luckily for Danielle, West Michigan has an abundance of bike trails, and they provide her with an opportunity to train for exactly the sort of conditions she faces in competitions. At the same time, when she's in the mood for a more relaxing ride, the same trails also offer Danielle the opportunity to adapt her journey for a more leisurely trip at a reduced intensity level.
When asked to rate the best bike trails in West Michigan, Danielle took into account a variety of factors, including the versatility of each trail's terrain, the potential inter-connectedness of the trails, the challenge each course was capable of providing experienced riders, and also the adaptability of each trail to the needs of children or inexperienced bikers. After all, Danielle is not only responsible for her own training regimen, but also that of The Grand Rapids Dirt Dawgs West Michigan mountain bikers between the ages of two and 11 years of age that Danielle coaches.
So, without further ado, here are the five best West Michigan bike trails according to one of the best bikers in the world, with her reasons for choosing them told in her own words.
1. Merrell Trail; Rockford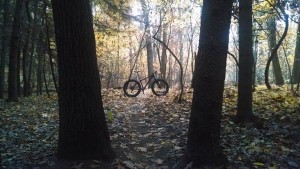 "Merrell Trail flows really well and its multi directional. So, every other day it switches directions which adds variety. There are a few technical aspects to it that you can ride around or ride over, like bridges or rock gardens that make it more exciting depending on your skill level. It's really fun. It's also close to my house, which means I can hit the White Pine Trail, which is a pace trail, and I can ride up to it with little traffic to deal with and hop right into the woods."
2. Egypt Valley; Ada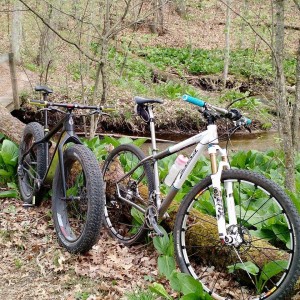 "Egypt Valley is dear to my heart because its the first trail I ever rode on, ever. It's really fun. It's seven to eight miles, and it has four different sections to it. One section has a little bit more climbing, and one has a few little fun downhills, so it has a nice bit of variety to it. It's also around some dirt roads, so you can add some dirt road riding if you want to extend the ride a little bit."
3. The Cannonsburg Ski Area; Belmont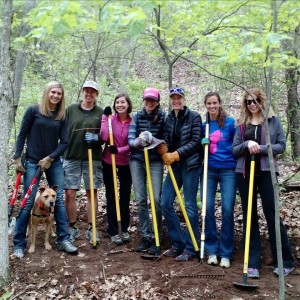 "This is where the State Games have been held in the summer. The Cannonsburg Ski Hill is one of the hardest trails in the region. It has some good little climbs on it and there aren't a lot of areas to it that allow you to rest. It's also maintained very well. Also, during the summer, Cannonsburg Lodge will open up on Thursday nights, and they'll serve food and drinks, so mountain bikers and trail runners will go out in the evenings, and when they get back they'll have food and drinks at the lodge, so its a pretty fun venue."
Cannonsburg Ski Hill and Merrell are the best for fat biking because they're specifically groomed for fat biking during the winter. They take out a snow groomer and pack down the snow so that its nice and firm."
4. Luton Park Mountain Bike Trail; Rockford
"Luton is located between the Cannonsburg Ski Area and Merrell, and it's about nine miles of awesome single track. Single track is like a pretty narrow trail that allows you to walk or ride your bike. It's really twisty, and it has a main loop with smaller loops that kind of shoot off of it. It's very beginner friendly because the different loops have different difficulty levels. So this is where I would take someone who was mountain biking for the first time."
"The first four trails I've listed are all pretty connected. During serious training, I like to ride all four in the same day and I call it 'the quadfecta.' I'll leave from my house, and if I want to start off riding easy, I'll ride up the White Pine Trail, then Ill go to Merrill, then Egypt Valley, then to Luton, and then I'd finish at the Cannonsburg Ski Area."
5. Yankee Springs State Recreation Area; Middleville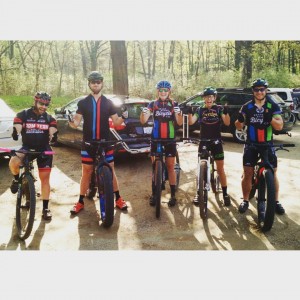 "Yankee Springs is between 12 and 13 miles long which makes Yankee longer than the other trails, and it also has some longer climbs. It's a bit more technical than the other trails because it has some sandy areas along with some rocky sections and some road sections. It would be a little bit tougher for a beginning biker because the climbs can be a little bit longer.
We're really lucky to have so many good trails in West Michigan!"