Leave it to ArtPrize® organizers to find ways to make ArtPrize Eight better than ever. Check out these 4 new additions to this amazing event, which happens this year from September 21 – October 9.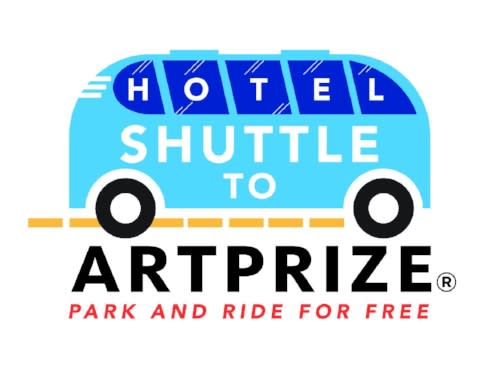 Free Hotel Shuttle to ArtPrize
This year's hotel guests will find it easier to get around downtown Grand Rapids during ArtPrize. Experience Grand Rapids partnered with 30 hotels to offer a free shuttle service from hotels to downtown the three weekends of ArtPrize. Take advantage of this easy service and leave the traffic and parking to someone else.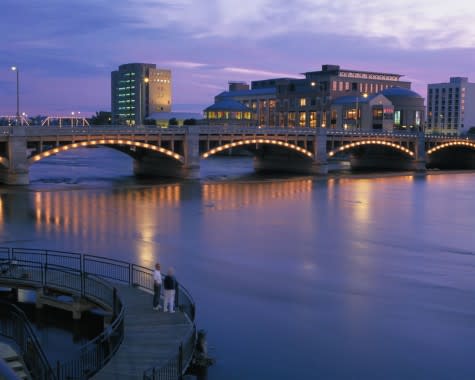 Blue Bridge Music Fest: New for 2016
On Friday, September 30 and Saturday, October 1, the Blue Bridge Music Fest will feature live musical performances with full stage productions. With $10,000 in prizes up for grabs, the public can join an expert jury and vote for their favorite music in five categories. See ArtPrize artists alongside established West Michigan bands and performers for a fun, musical addition to ArtPrize. And be sure to check out the Blue Bridge throughout ArtPrize for live 30-minute performances leading up to the Music Fest.

SiTE:LAB
Site:Lab, a Grand Rapids-based non-profit that organizes art exhibits in temporary locations, returns to ArtPrize with the Rumsey St. Project. Titled EVERYTHING IS TRANSFORMED, SiTE:LAB will convert the previously vacant structures throughout the entire block into an exhibition of site-specific installations selected by curator Paul Amenta.
Preview Week
For people who'd like a chance to see exhibits before the rest of the ArtPrize crowd - and possibly meet the artists - ArtPrize is introducing Preview Week, sponsored by Edward Jones. Starting Wednesday, September 14 Preview Week provides ArtPrize lovers a chance to get a first look at installations in progress and support the venues hosting them.
Be sure to check back at ExperienceGR.com for more ArtPrize information and announcements.