Typically, as cities grow so do their restaurant options and Grand Rapids is no exception. Some unique and delicious restaurants located downtown opened shop over the winter, and with spring coming it's time to get out and enjoy them!
Jennie Schumacher, communications coordinator for Downtown Grand Rapids Inc. said, "Downtown Grand Rapids features a diverse selection of dining options and the scene continues to grow!"  Check out these downtown restaurants that have opened in the last six months or so: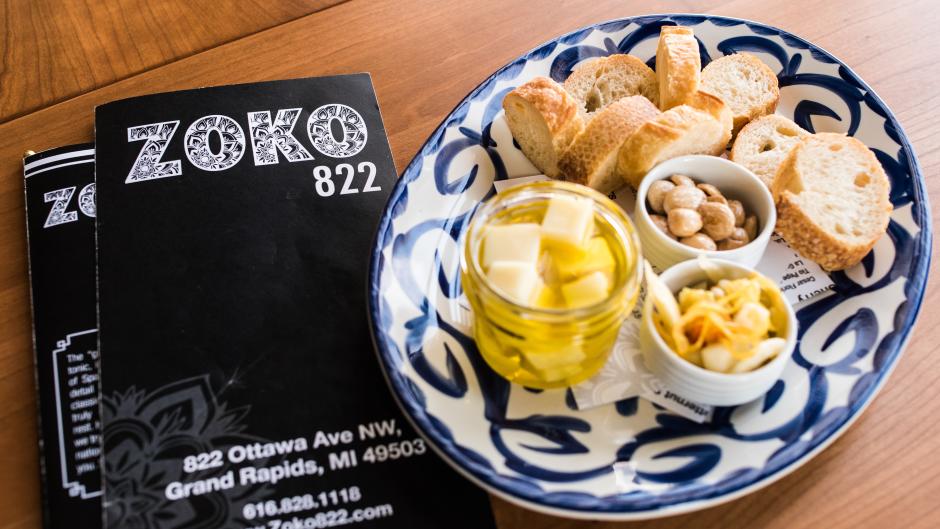 Fun fact: Did you know that gin-and-tonic is the national drink of Spain? Zoko 822 of Grand Rapids welcomes you to view its Zoko 822 Gin Book that features over 70 gins along with four tiers of gin tasting flights!
Photo Credit: Experience Grand Rapids
---
Zoko 822
Adding a taste of Spain to Grand Rapids is Zoko 822, named after the Basque-word "txoko" which means "cozy corner".
The restaurant's atmosphere is suitable for both intimate dining occasions and social gatherings.
The menu explores a range of tastes including the Confit Octopus, Cider House Pork Chop, Roasted Broccoli, and Tortilla Española.
Assistant General Manager Christopher Tobin notes one of the things he enjoys most about the menu is you can sample many dishes without feeling stuffed and heavy, making it easy for a group to try a bit of everything to suit all palates.
For take-out or a quick place to grab lunch, stop by Zoko 822's grocery stand, Zoko Bodega, for fresh sandwiches, salads, and specialty groceries.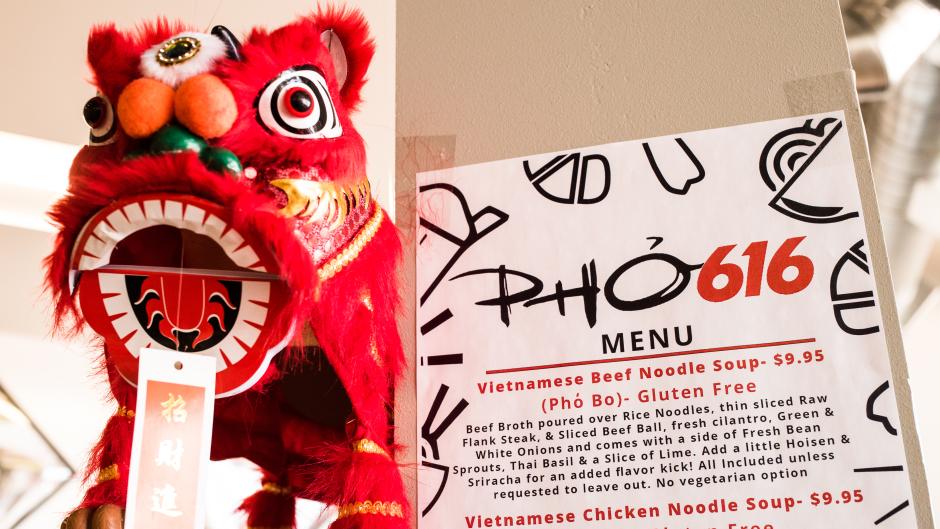 PHO616's location in the Downtown Market also offers a retail shop carrying Asian produce and Vietnamese items!
Photo Credit: Experience Grand Rapids
---
PHO 616
Vietnamese Pho takes center stage at PHO 616, located within the Downtown Market. This multigenerational family-run business features home cooked Vietnamese food at its best.
Co-owner Ty Nguyen said the goal of PHO 616 is to introduce residents and visitors alike to experience authentic Vietnamese cuisine, and bridge the gap of curiosity for those who haven't tried pho before.
Nguyen encourages all to stop by to learn more about Vietnamese cuisine and enjoy authentic, home-cooked Vietnamese dishes.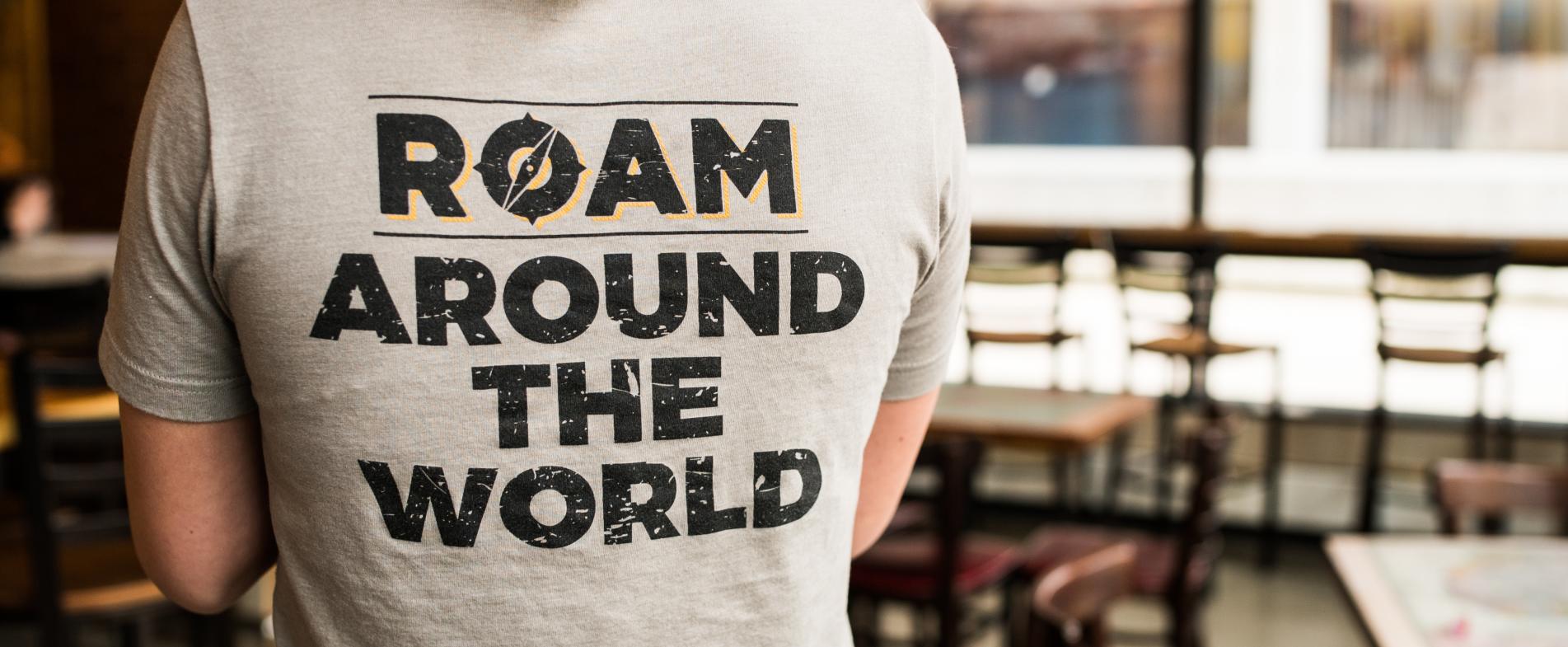 Fact: ROAM by San Chez and San Chez Bistro are under the same ownership.
Photo Credit: Experience Grand Rapids
ROAM by San Chez
One of downtown Grand Rapids' newest additions is ROAM by San Chez. Offering food and drink items from around the world, ROAM provides customers with a worldly experience that doesn't skimp out on taste. View ROAM's menu to see their international offerings, and what country each dish originated from. For updates on ROAM by San Chez, visit its Facebook page.
As the self-proclaimed "coolest little restaurant in Grand Rapids," ROAM also offers an extensive drinks list, accompanied with happy hour deals on weekdays from 2-6 PM.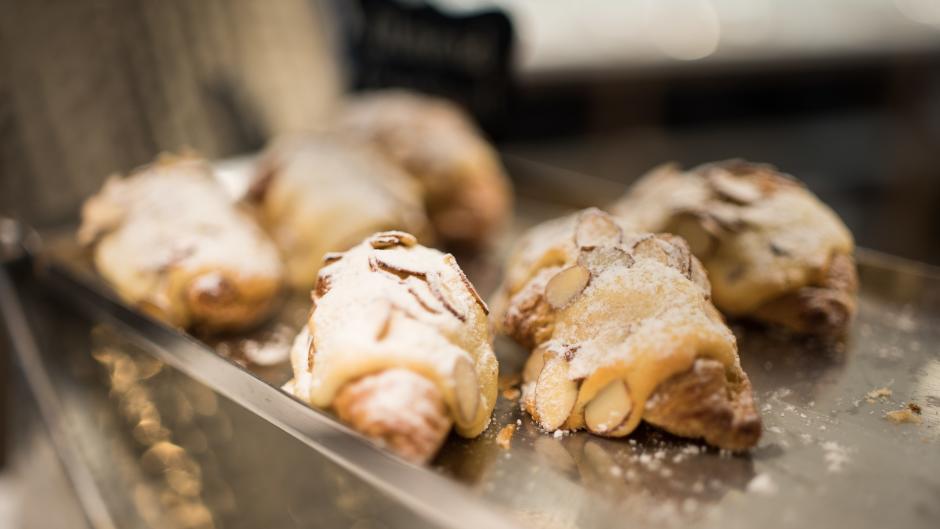 Offering brunch, happy hour, and late-night offerings, Rendezvous at the Amway Grand Plaza is a great spot to visit any time of day.
Photo Credit: Experience Grand Rapids
---
Rendezvous
Also new to downtown is Rendezvous, a modern lounge located in the Amway Grand Plaza. Start your day with a breakfast buffet at Rendezvous, or end your day with light eats along with craft cocktails and brews. The options are endless.
These are only a few of the new dining options that recently opened in downtown Grand Rapids.
Click here for a full list of Grand Rapids restaurants, and tell us which of this you've tried in the comments below!
Don't ever miss a post!
Sign-up for the Insider Experience Blog