Whether you are visiting Grand Rapids or looking for a new place to sit down and grab a good cup of java, there are plenty of local coffee shops for you to explore. 
A name on the tip of many coffee lover tongues since it opened in 2008 is Madcap Coffee. The ever-bustling shop specializes in pour over coffee brewed with their own beans. Coffee is their focus and it shows on the faces of their satisfied customers.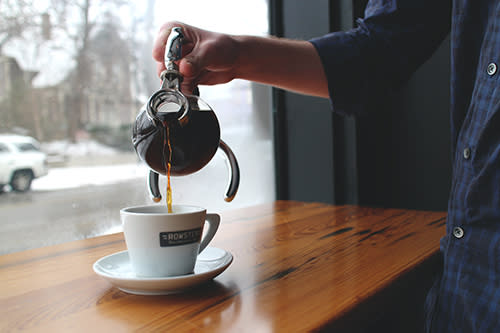 Rowster Coffee, another local favorite, features house-roasted coffees and house-pressed almond milk. Voted the Best Coffee Shop in Michigan by Business Insider, the shop is a cozy hangout for coffee lovers in the Wealthy Street neighborhood and beyond.
If you'd like to grab a cup on the West Side, step into The Bitter End, located in a century old bank building. It features espresso, fine coffees, teas, smoothies, and baked goods delivered fresh daily along with baristas who will gladly craft your special order drink whether it's on the menu or not. The shop is open 24 hours, seven days a week making it a great locale for studying students or those who are always up for a cup of coffee.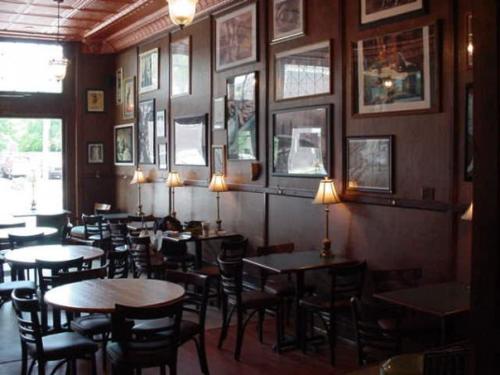 Maybe you can't decide between a pint of draft coffee or beer, and who says you have to? Long Road Distillers features cold brewed coffee on draft.
"We buy kegs of the good stuff from Direct Trade Coffee Club, roasters/brewers right here in GR," said Kyle Van Strien, co-owner and distiller at Long Road Distillers.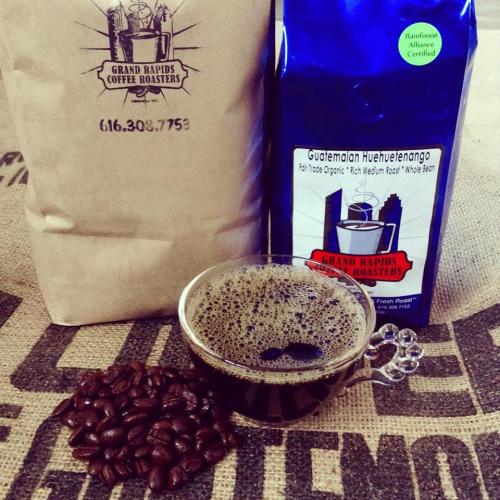 While it's fun to go out for coffee, there are times when you just want to stay in for your caffeine fix. Prepare for those times by buying beans at any of these shops or head to Grand Rapids Coffee Roasters Saturdays from 10:00 am – 3:00 pm for The Saturday Experience aka the only day the wholesale store is open to the public. Since Grand Rapids Coffee Roasters is a roastery, not a coffee shop, these special hours allow folks to sample brewed coffees and tea with a tasting station featuring over 30 premium loose leaf teas.  Call ahead to pick up your beans or stay awhile and wait for your freshly roasted bag of goodness.
The art and science of coffee can easily turn into a career. And if that seems to be your path then enrolling at The Foundry might be in order. Ferris Coffee and Nut opened The Foundry building on what was previously known as the Midwest Barista School. Ferris will be conducting classes on site at Ferris' location in a recently renovated upstairs featuring a classroom type setting with ample coffee machines.
This is just a small sampling of the amazing coffee shops Grand Rapids has to offer. Be sure to take a look for yourself and find your favorite!