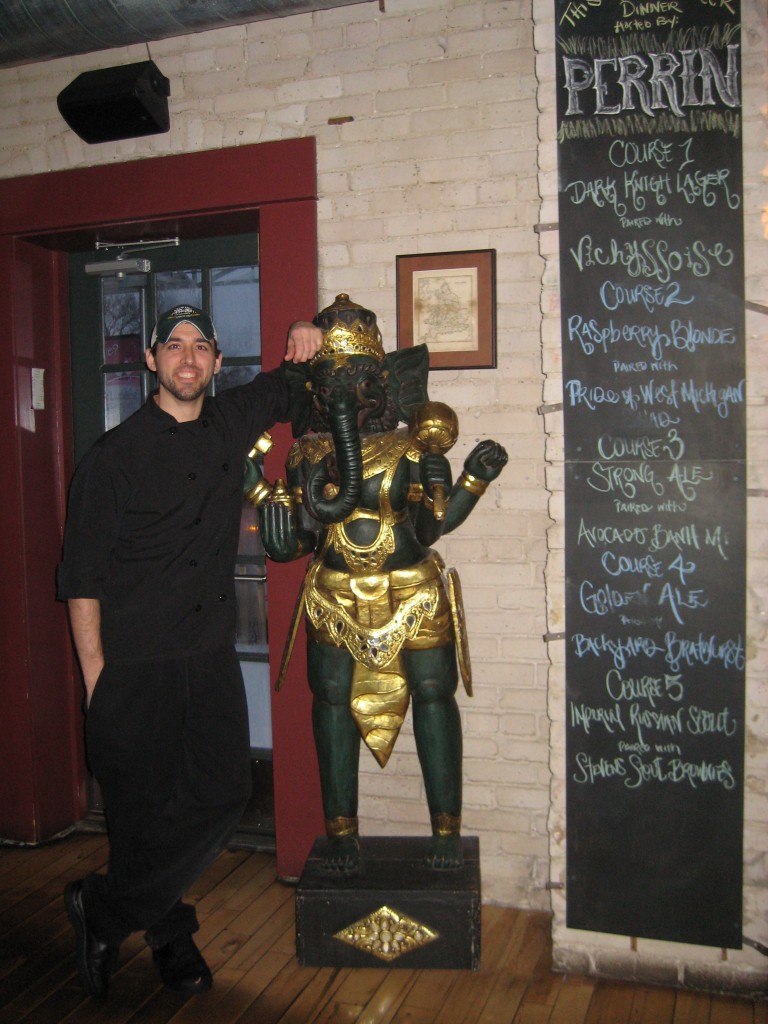 Eric DeWaard, Head chef at Graydon's Crossing
That's the name of the creative dish recently introduced by Grand Rapids native Eric DeWaard, head chef at Graydons Crossing. Inspired by the popular Gangnam Style song, DeWaard glazed a 5-ounce Hawaiian Opah with Korean barbeque, and served it with chilled green beans and orange citrus mash.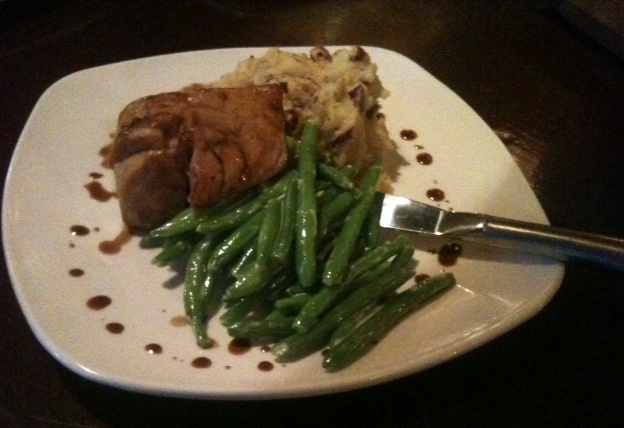 Graydon's Crossing's Opah, Gangnam Style
DeWaard says he likes to take cues from pop culture as well as life experiences and cookbooks when he comes up with new ideas in the kitchen. He's been studying food, and how to prepare it, since he was a teenager. DeWaard's early days included stints at a pizza parlor and a fast food restaurant, and although he's come a long way since then, he still loves to learn about food, experiment, and prepare a good meal. "There's something about he sound of sauteeing pans and seeing an awesome product go out that's just good for the soul," he says.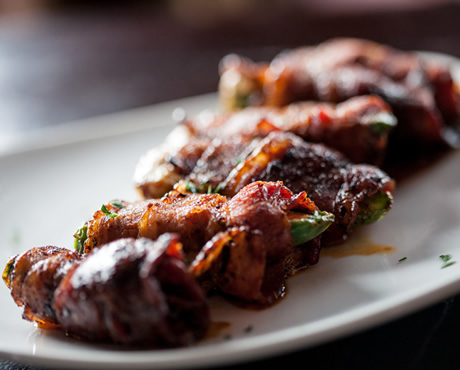 photo courtesy of Graydon's Crossing
After that short spell as a teenage pizza slinger, DeWaard moved into the kitchen of the well-loved Cherie Inn, just west of the eclectic Eastown area in Grand Rapids, and really became interested in learning his craft. He continued to bloom at Rose's restaurant, in East Grand Rapids, where he worked under Jared Miller and then Gordy Mouw, who helped kick start his career. "He started handing me some culinary responsibilities and I did a lot of self-studying from there," says DeWaard. Although DeWaard never had formal training at a culinary school, he says hes learned an incredible amount on the job and by pursing his passion. "If you put in your dues, develop your work ethic and develop relationships," he says, "you can do this."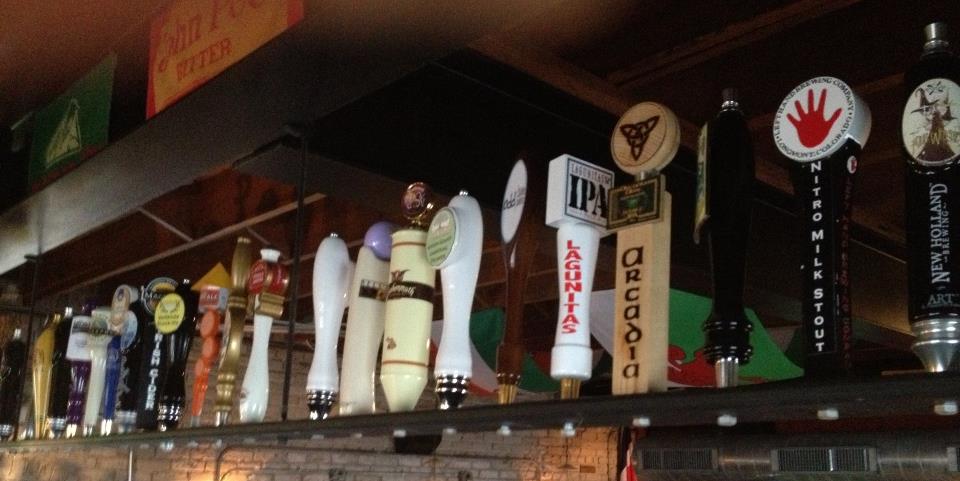 photo courtesy of Graydon's Crossing
These days, you can find DeWaard creating hearty culinary delights in the kitchen at Graydon's Crossing, a local pub that boasts more than 40 beers on tap, 40+ in bottles, and a cask. "It's mind blowing how many beers we have coming in and out of this restaurant on a daily basis!" says DeWaard. But Graydon's Crossing is much more than beer. Each month DeWaard and his team create eight special items for guests, in addition to the regular menu (which includes yummy dishes like Curried Black Bean Burgers and Bali Pulled Pork sandwiches). "We're a fun group of guys [in the kitchen] and I think it really shows on our menus," says DeWaard.
This month, as part of Grand Rapids Cool Brews. Hot Eats. promotion, their specials include the Drunken Cow Burger. "It's a grilled-to-order 7-ounce burger topped with beer-infused cheese, smoked bacon, and a delicious garlic aioli," says DeWaard. "It also has caramelized onions that we saute with little beer and sugar."
Although the Cool Brews. Hot Eats. promo officially runs from February 18 March 2, Graydon's Crossing will offer the Drunken Cow Burger for the entire month of February, along with its other February specials. (Their specials run from the first Thursday of one month to the first Thursday of the next.)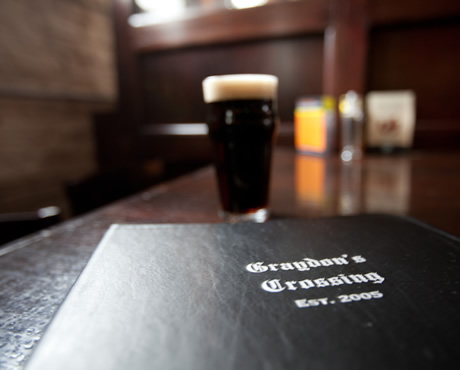 photo courtesy of Graydon's Crossing
When we asked DeWaard about cooking with beer, he explained that it's a long process with a lot of trial and error. "I like cooking beer with desserts," he says. "I made an Ichabod [New Holland Brewery] caramel sauce one time that I was incredibly proud of. The flavor of the beer really showed through in the caramel." But when you use beer as an ingredient, says DeWaard, you have to make sure it's palatable. "I try to stay away from cooking with IPA's even though I'm a huge hophead. Not everybody likes IPA or stouts or lagers or pilsners. I realize my palate is not everyone's palate."
That realization helps him produce a palate-pleasing menu in a beautiful restaurant that's just minutes from downtown. "If you're going downtown for an event, come in and give us a try," suggests DeWaard. "The atmosphere in this restaurant is absolutely awesome. We have great food, great beers, and great service staff. There's something for everyone here."