If you checked the rolls of students earning automotive technology degrees at Ferris State University a few years back, you'd find this name among all the others: Chris Weimer. But Weimer never pursed his chosen field. Instead, he returned to the field that he feels chose him: the restaurant business. Weimer started as a host in a restaurant in Cascade, MI, worked his way up to hospitality manager, and, when his collegiate automotive interests stalled, found himself in the kitchen of Real Food Cafe. Today, he's grilling up classical French fare as the head chef at one of Grand Rapids acclaimed local restaurants, Brewery Vivant.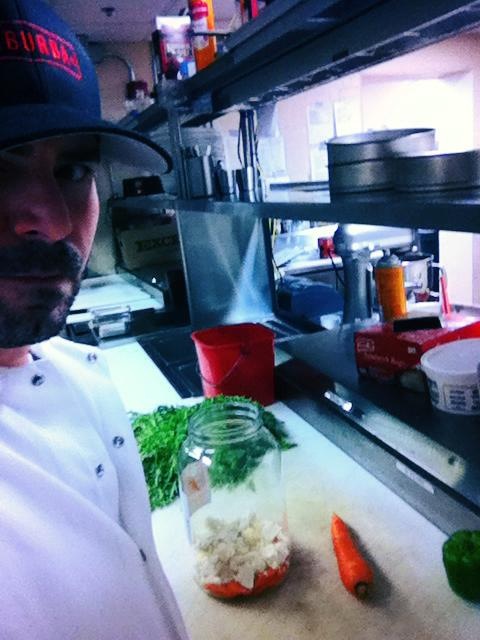 "For me, becoming a chef happened organically," says Weimer. "That's also how it is with dishes and food. All the best things are happy accidents. Little mistakes or errors happen and get you where you need to be."
As the head chef at Brewery Vivant, Weimer has benefited from some of those little mistakes. The brewery brewed a beer, for example, that didn't turn out quite they way they'd hoped; eventually it turned to vinegar. "I can take that vinegar," says Weimer, "and use it in the kitchen. That's what I mean by happy accidents."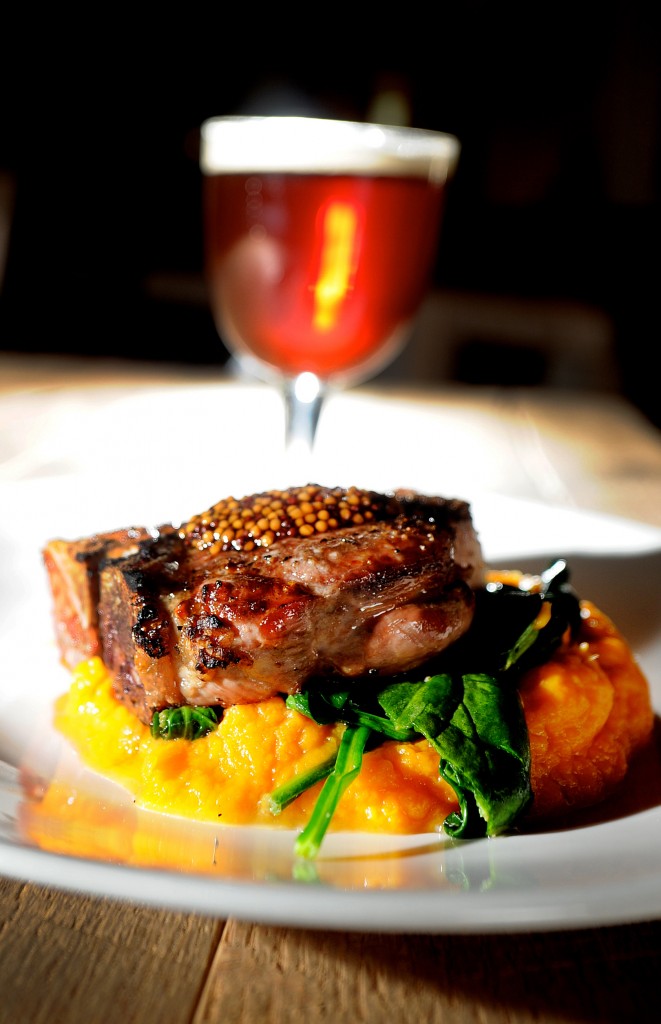 It's no accident that Weimer turns out delectable dishes like Wild Mushroom & Goat Cheese En Croute and Bavarian Pot Roast. From the day he became a line chef, he worked hard, developing his skills and learning from more experienced chefs. "I learned this trade by being in the trenches and making every single mistake possible. Probably twice," Weimer says. Today he still devours as much information as he can about food and beer. But being a chef isn't only sauting and braising, says Weimer. "Great chefs teach you about more than just food," he says. "They're someone you can count on."
One of his early mentors, chef Joe Cosrove, taught him the importance of being a good leader. "He was a guy who looked beyond the fact that he was my boss and passed on life lessons."
As Brewery Vivant's head chef, Weimer says its important to him to be that kind of leader, too. "I care about every single employee," he says. "When you're a leader that people can respect at the end of the day? You can't buy that."
As a customer, though, you can buy great beer and great food at Brewery Vivant during Grand Rapids Cool Brews. Hot Eats. promotion. It kicked off this past Monday, February 18, with the start of Beer Week in GR, and runs through March 2.
If you head to Brewery Vivant during Cool Brews. Hot Eats., Weimer will make it worth the trip. He's grilling a Lions Paw Scallop with heirloom beet Gnocchi, fava beans, a tarragon cream sauce and saffron spice oil. You can pair this mouthwatering special with any of their fine beers, like their Imperial Brown Ale (part of the Menage A Trois collaboration with Grand Rapids Brewing Co. and Hopcat) or their Helter Spelter Belgian ale.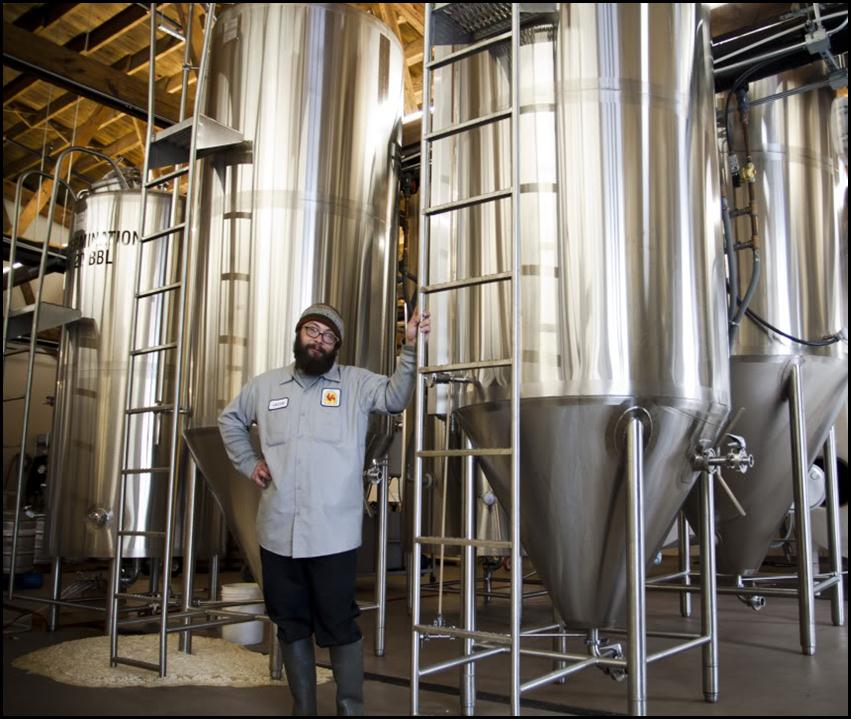 Weimer says that he often collaborates on ideas with master brewer Jacob Derylo. "Having the brewer right out the door is amazing," says Weimer. I can call him up at night and say, "Hey, I'm thinking about this, what do you think?"
Having a head chef and master brewer who collaborate isn't the only thing that's unique about Brewery Vivant. Weimer says that guests get a distinct feeling as they walk up to the door. "It's a little hidden gem that takes you to a different place," he says. "As soon as you hit the property, it's almost like Europe; for that moment you can feel like you're in a different country."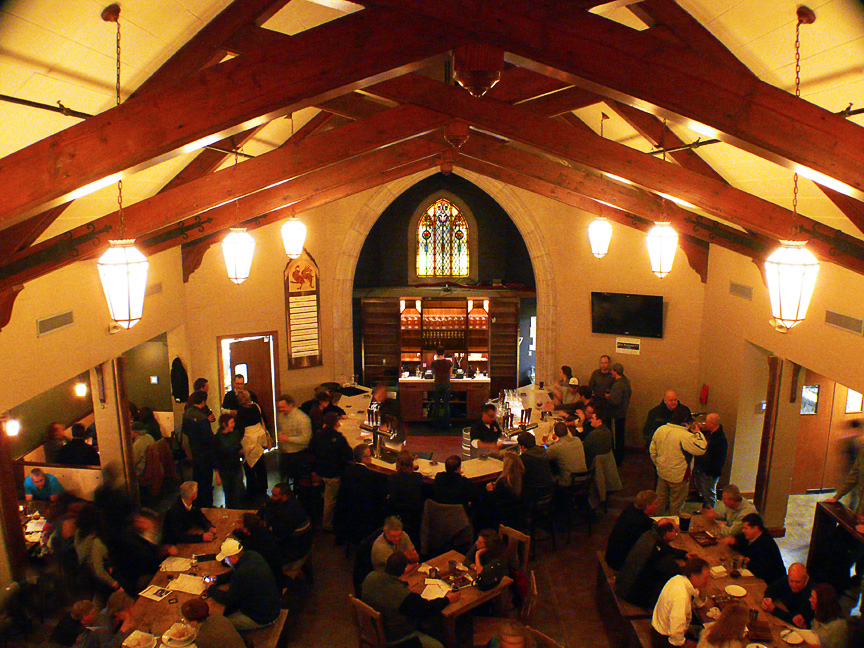 Brewery Vivant has some traditional tables, but also has long community tables, where groups of diners sit together: "When you come here, you're not just dining one on one," says Weimer. "You come for the food and beer, but you get something bigger. You might meet somebody that you're friends with for the rest of your life. It amazes me that I'm a part of this."
Other chef interviews for the Cool Brews. Hot Eats. series:
Reds on the River, Executive Chef Glenn Forgie Graydon's Crossing, Chef Eric DeWaard Watermark Properties, Corporate Chef Eric Chaitin