Everyone knows that summer flies by, so make sure you make it count. Move the eating, drinking and being merry to a patio near you! Recently, the Michigan laws regarding patio construction have been clarified and don't require a fence or a barrier between you and the street. I've highlighted a few of the finest restaurant patios in Grand Rapids- let us know the patios we missed!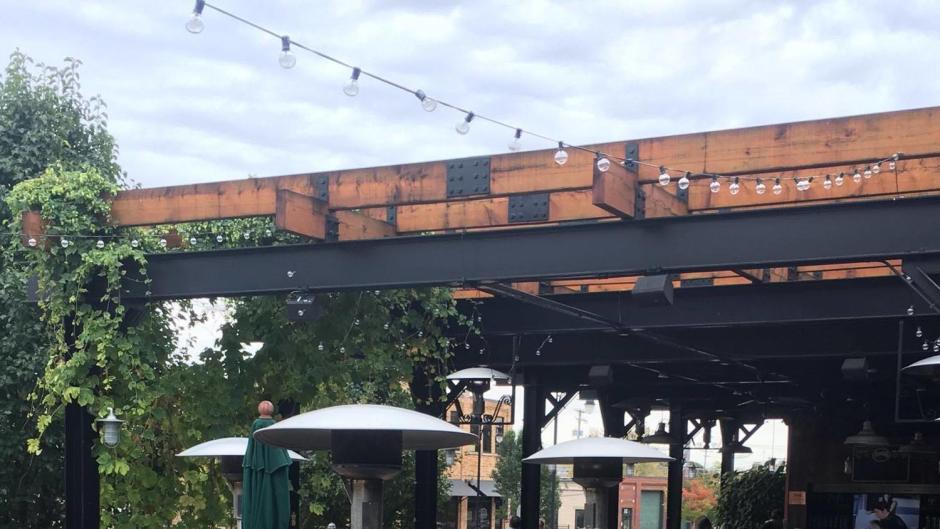 With a patio as big as the restaurant, you can get as close to the fire as you want! Heaters line the patio tables closest to the door.
Photo Credit: Lyndsay Daly
---
FoundersBrewing Co.
Since the remodel preceding ArtPrize 2013, Founders' outdoor area has become the talk of the town. Aside from tripling the indoor seating, there is an additional bar, TV's, fireplaces, heaters (if you don't make it there until the weather gets colder) and lovely landscaping. Try their newish Honey Wheat and snag a ledge or high top to watch the evening descend upon Grand Rapids. Check out the full deli menu- I'd recommend the beer cheese dip and a Devil Dancer sandwich!
Hopcat
If you are a pet lover, then this could be the patio to spend your summer on. Hopcat's patio is full service, and open from 10am-closing time. Nancy, a server at the #1 brew pub in the country, recommends The Jerk, a Hopcat brew made with habanero peppers, as a refreshing sipper when you're sitting outside.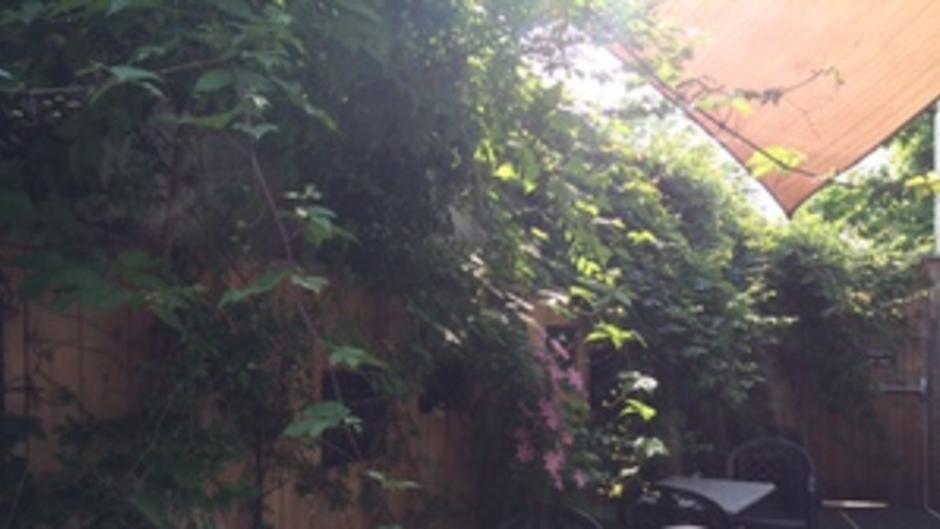 Graydon's Crossing Pub patio
Photo Credit: Lyndsay Daly
---
Graydon's Crossing
A slightly smaller beer bar with its own awesome patio vibe, Graydon's is located on Plainfield, just off of Leonard. Try it out on a Meatless Monday or Bloody's and Brunch on Sundays but make sure you get directed to the hide-a-way patio; the hanging screens and ivy keep it cool even when the sun is blazing.
Rockwell and Republic
When you live in a city, it's always the goal to find an awesome rooftop to view it from. Although this isn't the highest roof on Division St., it does make for a pretty excellent patio set-up. Try a signature martini with the Dynamite Sushi or share a pitcher of sangria with friends. This is a good place to dress up and head for a weekday dinner/drinks date but if you go straight from work then you can catch happy hour from 3-6 too.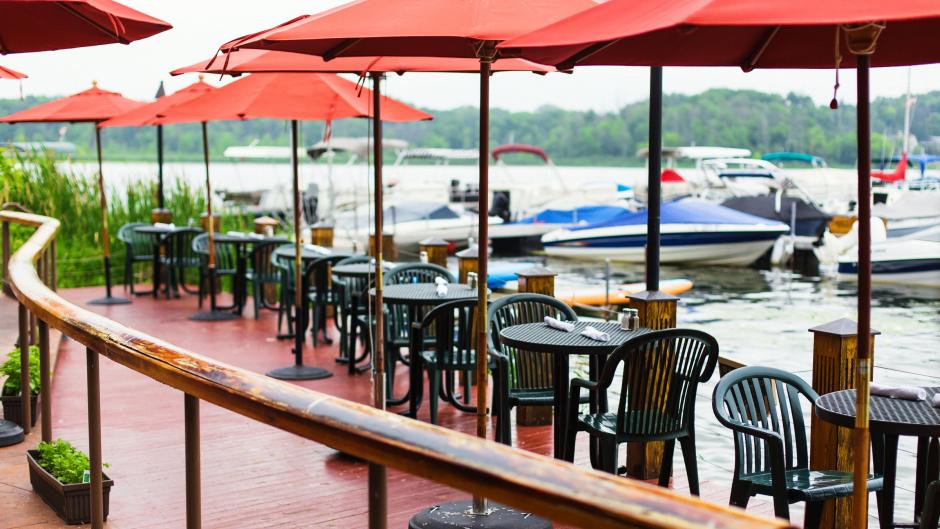 Make sure to sit on Rose's waterfront patio, enjoy their complementary caramel corn, and admire the menus for a local history lesson!
Photo Credit: Gilmore Collection
---
Rose's
If you're a fan of Reeds Lake, or beautiful lakes in general, there's no better view than the patio at Rose's. Located adjacent to Gaslight Village, Rose's is my favorite part of the Gilmore Collection, particularly when the weather is good. Go there from 4-6 Monday through Saturday for $2.99 Sangria, 20% off of appetizers and wood-fired pizzas! They also tend to carry desserts from their sister restaurant Red Ball Jet, so save room.
The Winchester
Head to East Town to check out The Winchester, an incredibly fun hangout with a great menu to boot. Like Graydon's, they offer a Bloody Mary bar on Sundays from noon-2am, with a huge buffet of tasty drink decor. If the tomato juice isn't your thing, they do a mimosa bar too. But wear sunscreen if you head here for an afternoon: time flies when you're having fun.
What Grand Rapids restaurant patios are your favorites?
Don't ever miss a post!
Sign-up for the Insider Experience Blog