Valentine's Day might be just around the corner, but you don't need a holiday to treat that special someone in your life to a fun and romantic date in Grand Rapids. Whether you're attached to the hip of a music lover, an arts aficionado, a beer enthusiast, or an outdoor explorer, Grand Rapids offers a multitude of date options to make you look awesome in the eyes of your loved one.
The Music Lover
Listen to the rhythm of your heart when planning the perfect date and grab tickets to one of the many professional acts that regularly make stops in Grand Rapids. Van Andel Arena will be bringing a variety of musical stars to the city in 2017, including Miranda Lambert (March 19), Lionel Richie with Mariah Carey (March 28), New Kids On The Block with Paula Abdul and Boyz II Men (May 13), and Red Hot Chili Peppers (June 25). Speaking of new kids on the block, don't forget 20 Monroe Live, Grand Rapids' newest music venue. During its inaugural calendar of events, 20 Monroe Live is welcoming acts like Dropkick Murphys and Slightly Stoopid.
The Intersection offers concerts almost every night of the week, and even decade-themed concerts, like Mega 80's and Saved By The 90's. If your special someone has more a classical taste in music, the Grand Rapids Symphony offers a diverse repertoire of musical offerings, from Mozart to Harry Potter in Concert.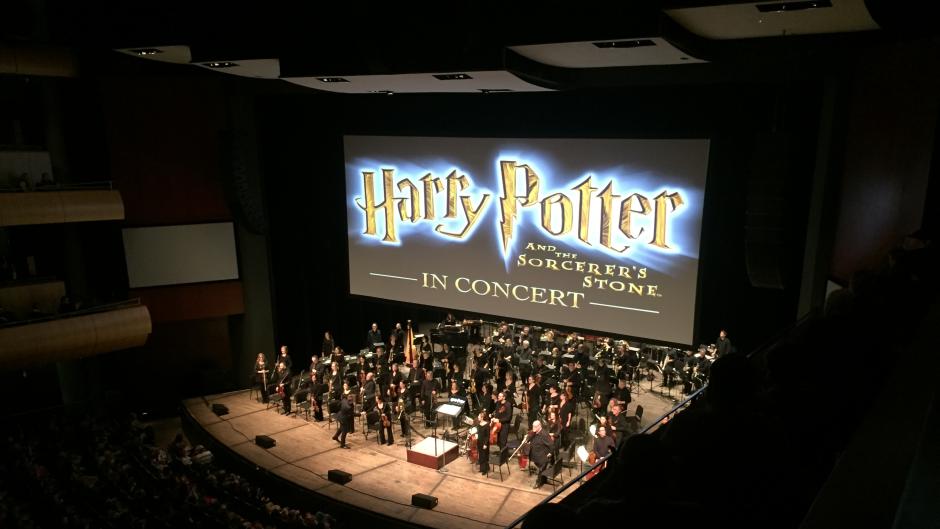 The Grand Rapids Symphony performs music to appeal a broader, younger audience such as scores of the Harry Potter film series.
Photo Credit: Experience Grand Rapids
---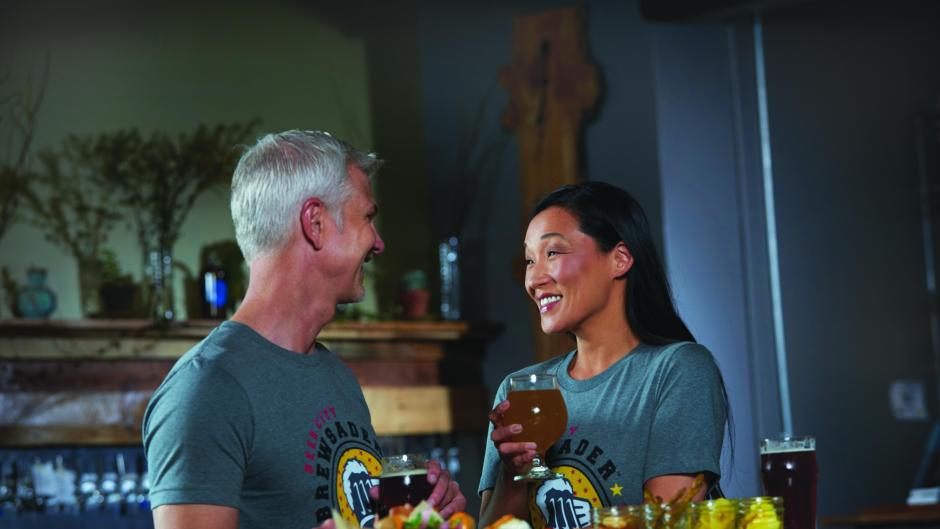 Brewsaders
Photo Credit: Experience Grand Rapids
---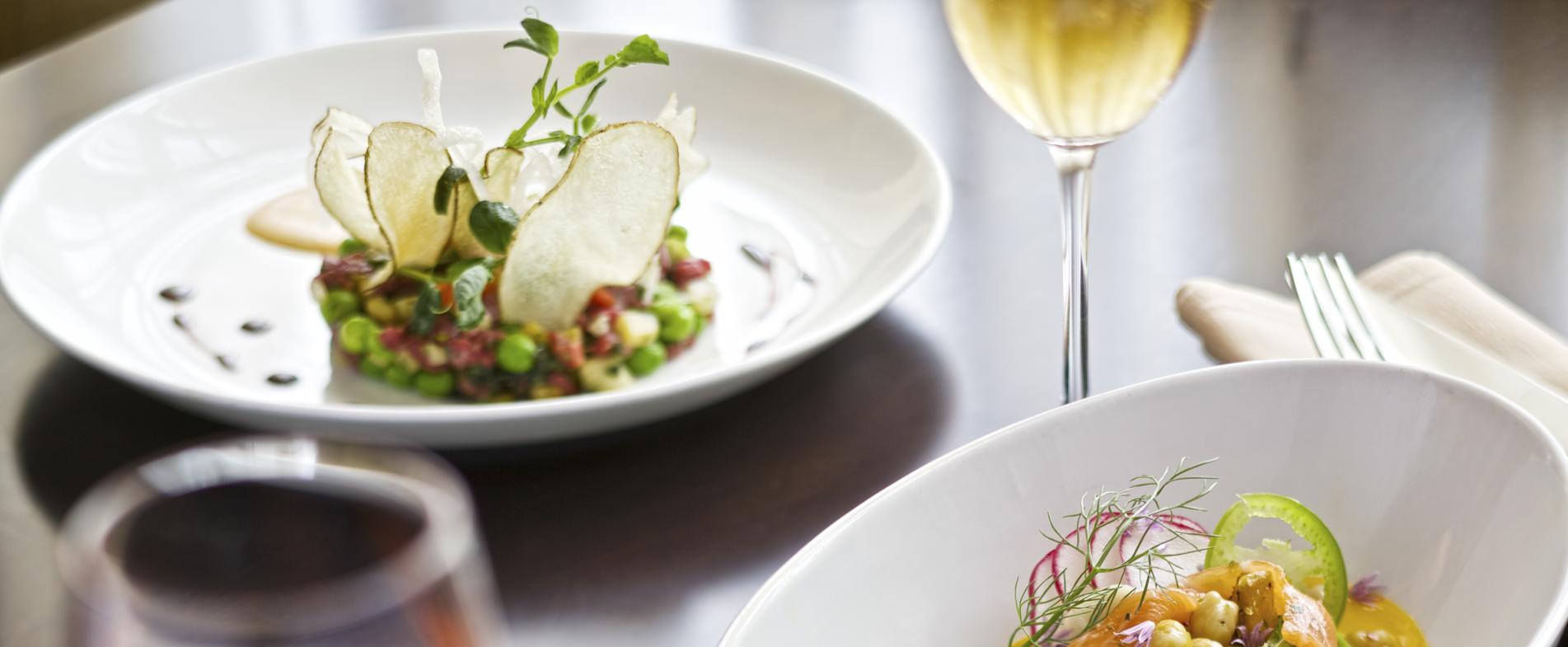 Grove
Photo Credit: Grove
The Arts Aficionado
If there's a "scene" in Grand Rapids just as, if not more vibrant than craft beer, it's the arts scene. Art galleries always provide an easy way to generate interesting conversation with a date, so the Grand Rapids Art Museum and Urban Institute for Contemporary Arts should be at the top of your list when planning this type of dating experience. Both venues offer regularly scheduled exhibits, such as the GRAM's Black Waves: The Tattoo Arts of Leo Zulueta (through August 27) and UICA's US IS THEM: Art from the Pizzuti Collection (through May 14). A stone's throw away from the heart of downtown Grand Rapids, Frederik Meijer Gardens & Sculpture Park offers a serene setting for you and your date to explore breathtaking sculptures, explore a Japanese Garden, surround yourselves with 7,000 butterflies (March through April), or explore limited-engagement exhibits, such as Ai Weiwei at Meijer Gardens: Natural State (through August 20).
Nothing defines a classic dating experience quite like riding a carousel or listening to music under the stars, which is exactly what you and your date can do at the Grand Rapids Public Museum, at the venue's 1928 Spillman Carousel and Chaffee Planetarium. The museum offers not only permanent exhibits, such as West Michigan Habitats and Streets of Grand Rapids, but also rotating exhibits, like Whales: Giants of the Deep (through April 15) and Creatures of Light (opening March 11).
If your date is more of a stage buff, Broadway Grand Rapids brings broadway-quality shows to the city each year, such as The Sound of Music, RENT, and Dirty Dancing, while the Grand Rapids Civic Theatre spotlights some of Grand Rapids' most talented local artists of all ages with productions like Ragtime: The Musical, Thoroughly Modern Millie, and Hairspray.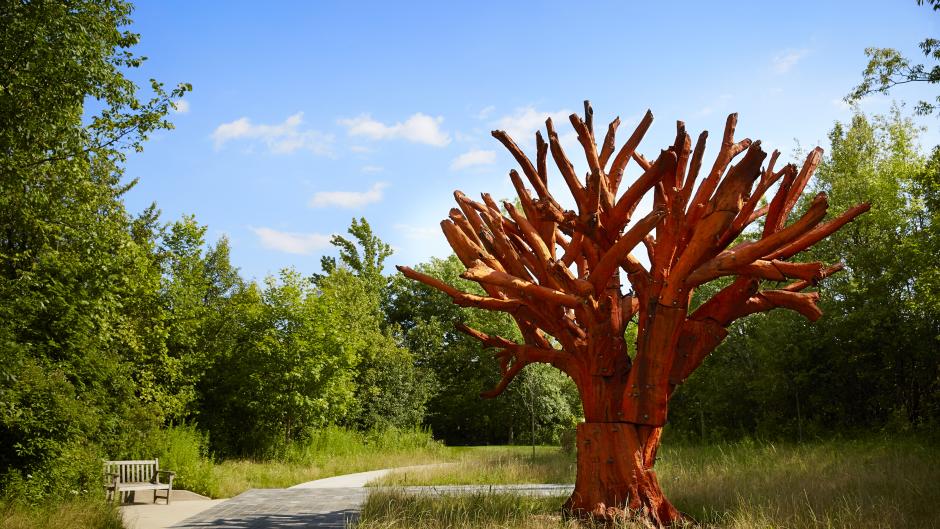 Ai Weiwei Iron Tree at Frederik Meijer Gardens & Sculpture Park
Photo Credit: Experience Grand Rapids
---
The Giggler
If your special someone enjoys a solid belly laugh, there's a plethora of ways to give the gift of giggles on a date in Grand Rapids. Dr. Grin's Comedy Club at The B.O.B. shines the spotlight on many national noteworthy stand-up comedians in an intimate setting every month. LaughFest also invites people to "laugh for the health of it" every March while enjoying "seriously funny" comics, such as this year's headliners Howie Mandel, Katt Williams, Joel McHale, Iliza and Sinbad. To enjoy the comedic stylings of local funny people, your date may enjoy an evening of laughing-out-loud at Dog Story Theater or River City Improv.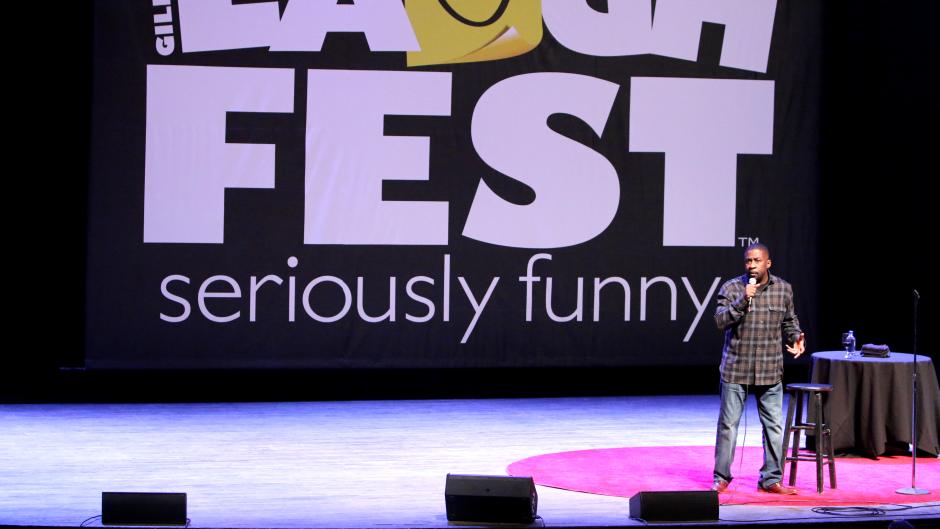 LaughFest is the nation's first-ever community-wide festival of laughter.
Photo Credit: LaughFest
---
The Artist
For the date who regularly wears his or her crafty pants, it's easy to express your inner artist in and around Grand Rapids. Painting studios around the city, such as Brush Studio, Arts Carafes Studio, Bamboo Studio, Painting with a Twist, Creativity Uncorked and Wine & Canvas offer quaint opportunities for you and your date to uncork your creative sides and paint scenes like the Blue Bridge in Grand Rapids, West Michigan lighthouses or the Grand Rapids skyline during instructional art classes.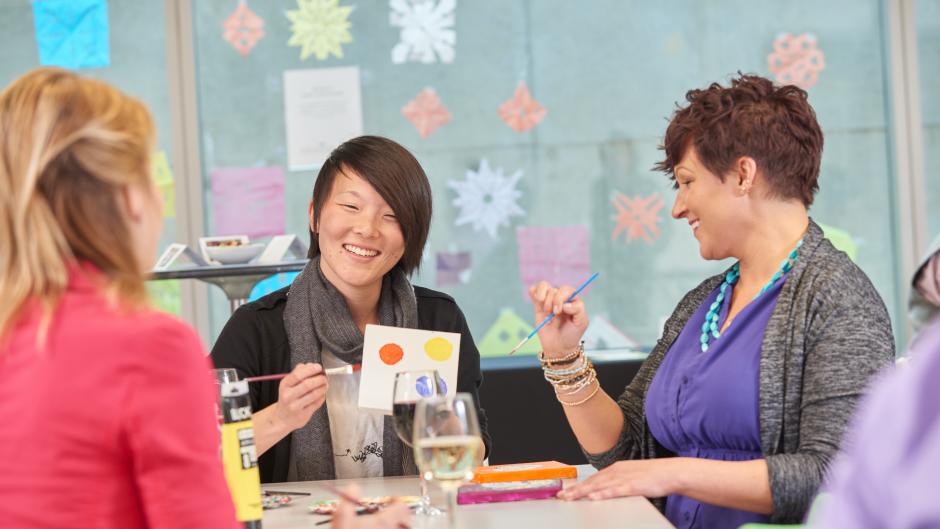 Wine and Paint Experiences
Photo Credit: Experience Grand Rapids
---
The Dancer
There are few more intimate dating experiences than engaging in the art of dance together. If you are hoping to cut (foot) loose with that special someone, dance lessons are available at studios, such as Moveir Dance Studio, Social Dance Studio, and Bellydance Grand Rapids. You can also treat your date to a spontaneous evening of dancing with the Grand Rapids Original Swing Society, which holds public swing dancing lessons at various locations around Grand Rapids, like the Grand Rapids Public Museum and Rosa Parks Circle.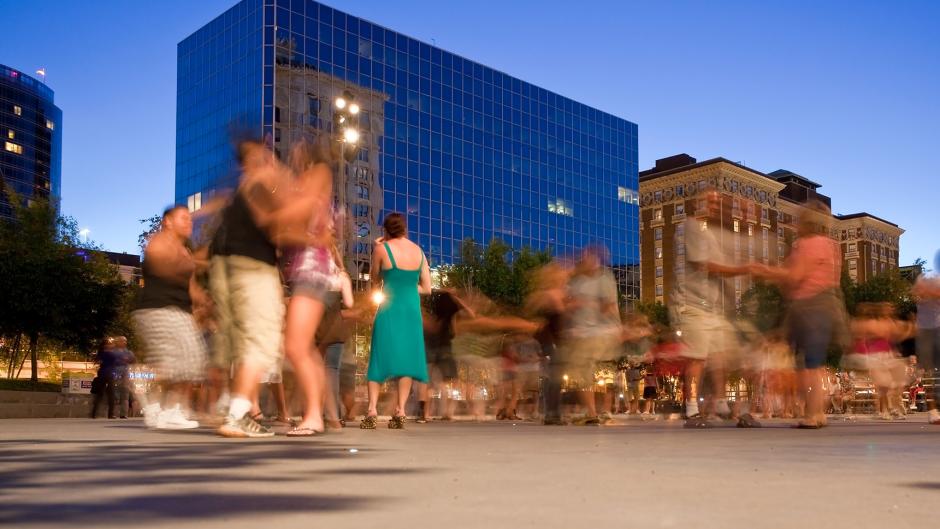 Swing Dancing at Rosa Park Circle
---
The Outdoor Adventurer
Whether your date enjoys bundling up to brave the chilly weather of the Mitten State winter months, or sporting flip flops, sunglasses and shorts, we embrace Michigan for outdoor fun year-round. During the below-40 months, ice skating under the shimmering blue and white lights surrounding Rosa Parks Circle will prove you are a master of romance with your special someone. If you follow that with a romantic horse-drawn carriage ride, courtesy of Classic Carriages LLC, there's a solid chance of a second date in the future.
Sweet, sweet summertime is all about fun in the sun in West Michigan. It will be easy to please your outdoor adventurer with activities like biking the White Pine Trail, kayaking the Rogue River or Grand River, geocaching in Kent County urban areas, parks and forests, or enjoying a movie under the summer stars at Movies in the Park in Ah-Nab-Awen Park. Sunny months are also the perfect time to plan a day-date to explore the wildlife at John Ball Zoo or Blandford Nature Center if you want to have as much fun on your date as these two playful tigers.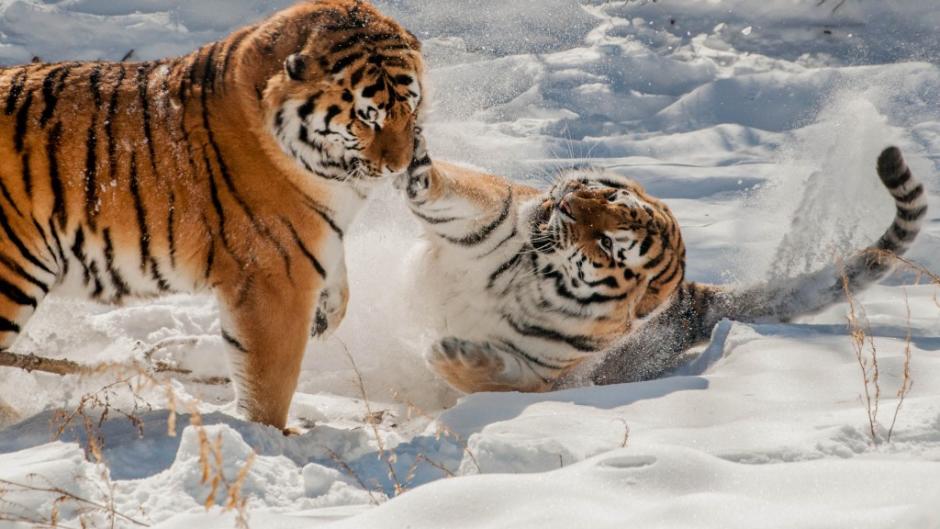 John Ball Zoo Tigers
Photo Credit: Tina Cox
---
We hope that these ideas will help guide you toward creating the ultimate dating experience to earn you some major brownie points with the one you like, love or can't live without. Happy dating!
Never miss a post!
Sign-up for the Insider Experience blog.