Cider Week GR has been cancelled due to COVID-19. We hope to celebrate Michigan cider later this Fall.
Grand Rapids will devote seven days to the local cider scene for the third annual Cider Week GR.
Supported by the Michigan Cider Association and Experience Grand Rapids, the week is filled with special events, limited edition cider, and an international cider competition.
Here are the top six reasons visitors and locals should participate in Cider Week GR: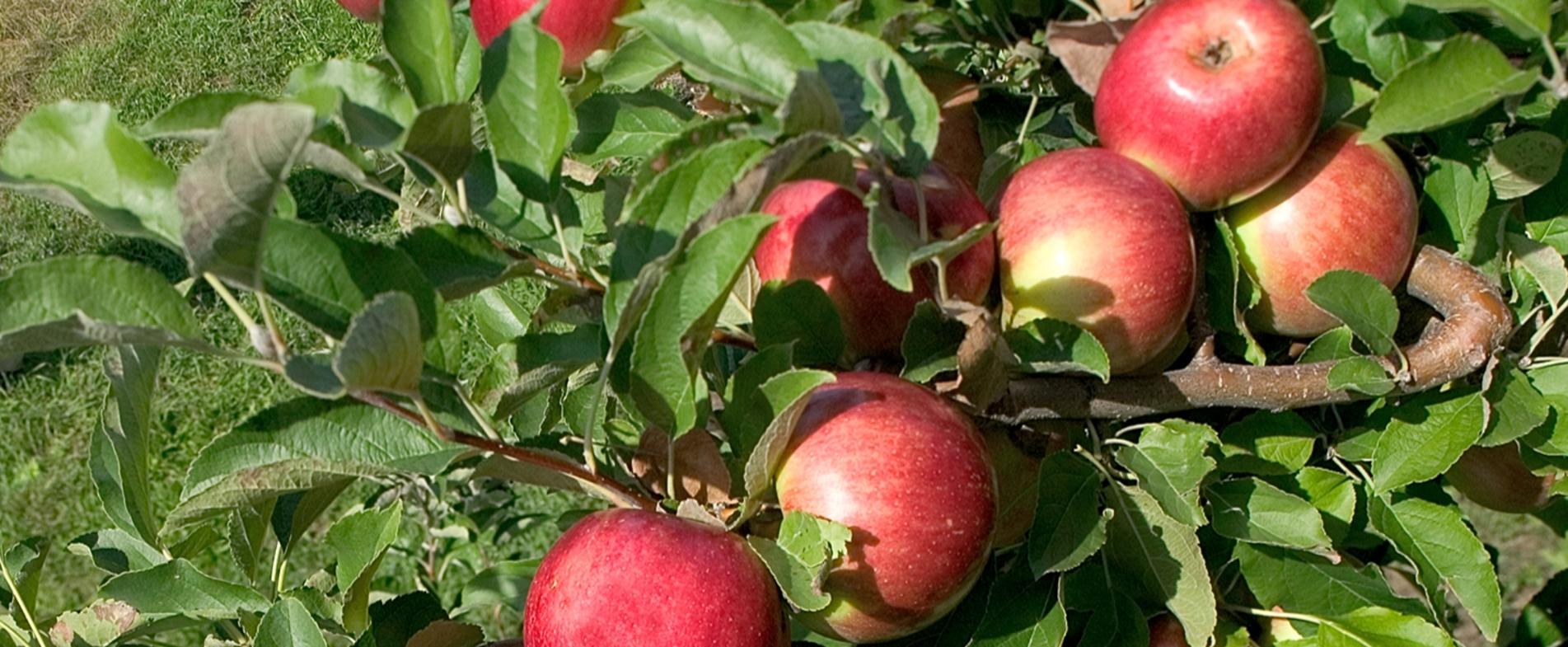 Grand Rapids alone is home to three different cideries, with even more in the greater area.
Photo Credit: Experience Grand Rapids
2. Let Your Taste Buds Go Wild
There's more to hard cider than just the sweet (or tangy), crisp taste of an apple. Our local cider brewers are true masters of their craft. Some of the ingredients in the hard ciders naturally go together, like Ridge Cider Co's smooth Caramel Apple or Pux Cider's Whipper Snapper, a cider mixed with cinnamon, ginger, and pear.
Cideries use some not-so-ordinary cider ingredients as well. Vander Mill, for example, has a cider called the Ancho Mama that's delightfully snappy and made with sweet and smoky poblano peppers.
Another thing that can radically change the taste of a cider is brew style. Many cideries, like Virtue Cider, age their cider in different types of barrels for varying periods of time. To make The Mitten, Virtue Cider ages last year's pressed apples in a bourbon barrel for a year, resulting in a medium-bodied dry cider with a balanced blend of charred bourbon.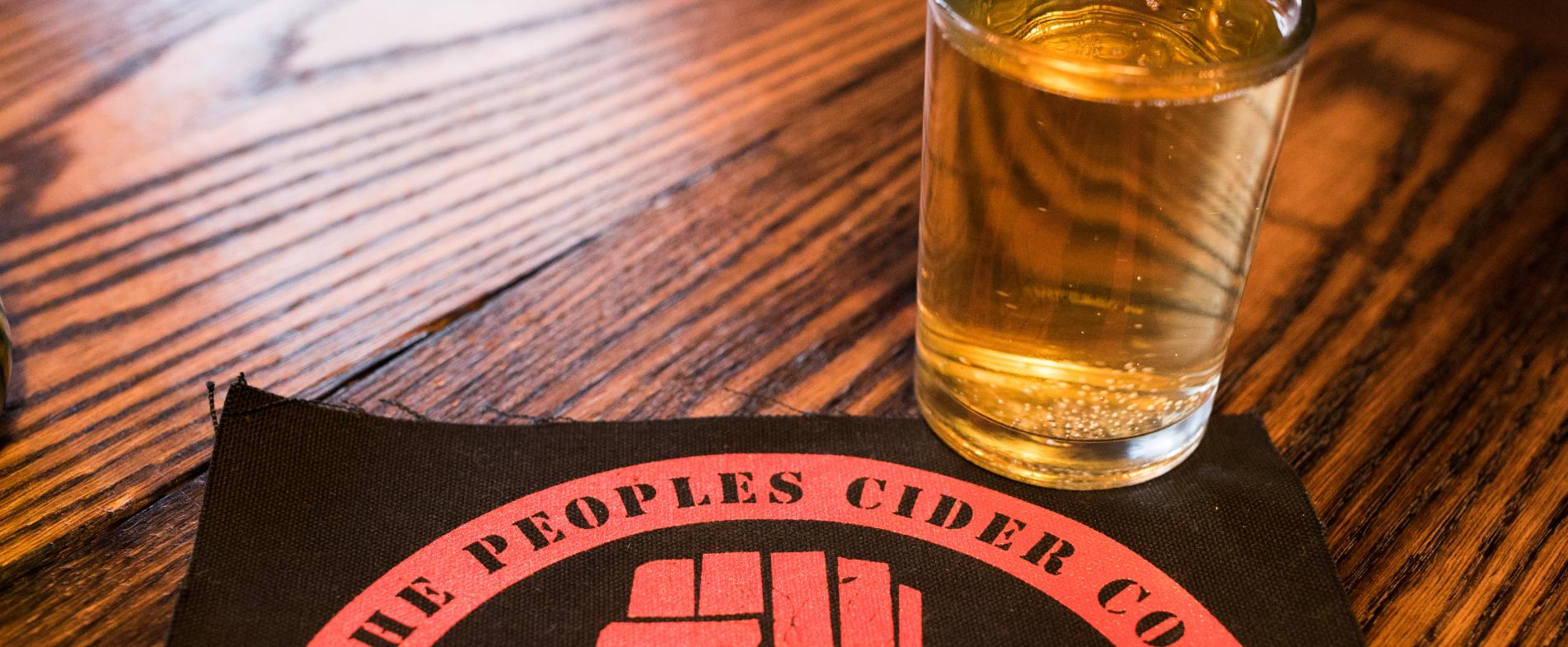 The People's Cider Co. is known for its premium dry ciders, similar to European cider culture which is unique to West Michigan.
Photo Credit: Experience Grand Rapids
3. Participate in the World's Largest Cider Competition
Wednesday, May 15 to Saturday, May 18, the 14th Annual Great Lakes International Cider and Perry Competition (GLINTCAP) will happen in downtown Grand Rapids.
GLINTCAP is the world's largest cider judging competition and last year had a record-breaking 1,334 entries from more than 10 different countries. The competition is open to both commercial cideries and amateur cider makers.
While the actual event is closed to the public, you can participate as a volunteer. Opportunities range from judging, stewarding, scanning score sheets, or running errands. To apply to be a volunteer, go to GLINTCAP's volunteer page.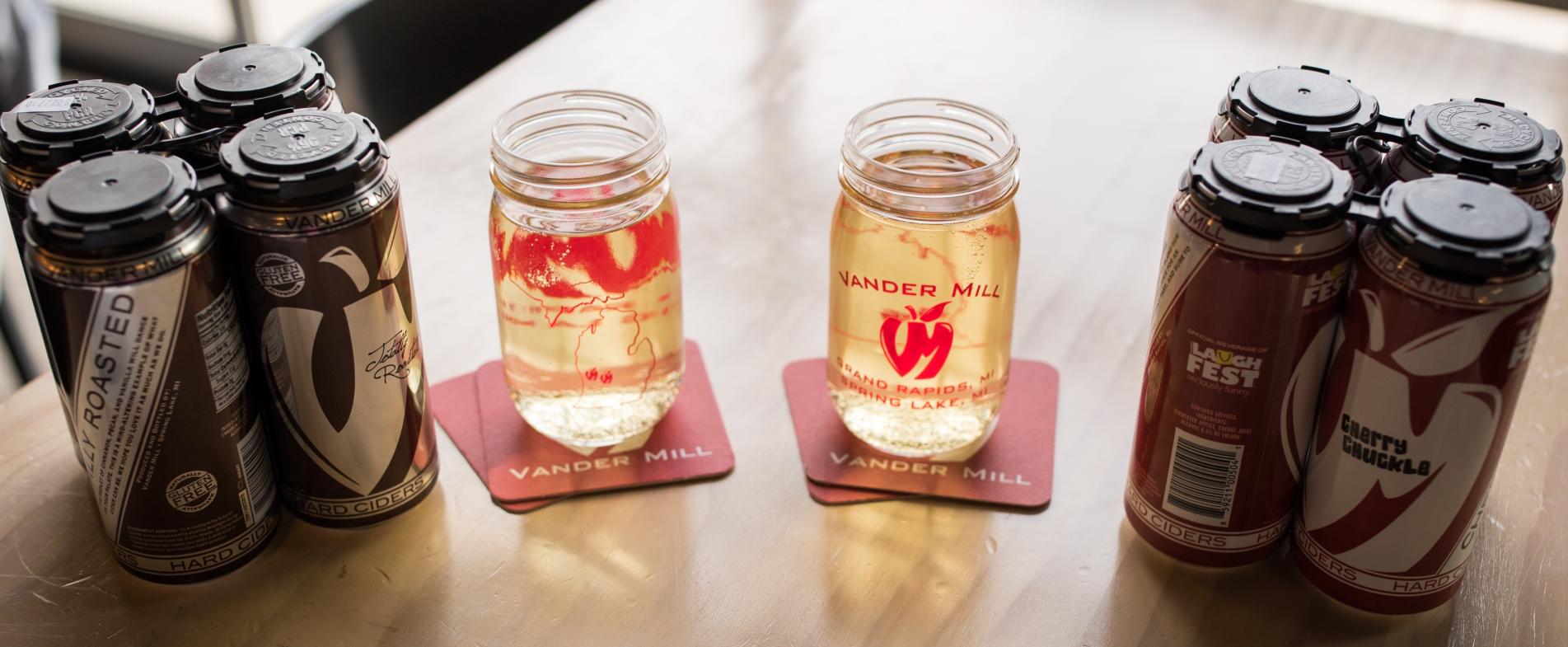 Check out Vander Mill's extensive lineup of award-winning cider.
Photo Credit: Experience Grand Rapids
4. Try Delicious Pairings
Vander Mill Cider, one of many participating Cider Week establishments, is hosting a variety of food and cider events at their Grand Rapids location.
It all starts with cider, donuts, and games like Jenga, Connect Four, and Ping Pong on Monday, May 13.
Then on Tuesday, May 14 there's a caramel apple bar with a variety of sweet and savory toppings.
On Wednesday, May 15 Vander Mill will have a cider and cheese tasting, complete with five delicious cheese samples chosen specifically to pair with select Vander Mill ciders.
Finally, on Friday and Saturday night, May 17 and 18, you can feel like a kid again with Cider & S'mores from Dusk to Close!
Other restaurants and establishments also hosting pairings and special menu items include ROAM's Farmhaus Cider Pairings and The Salted Cupcake, which will be featuring a different cupcake made with cider each day of Cider Week GR. 
Some places are hosting tap take overs and tastings. Big E's Sports Grill on Monroe will host a tap takeover of the Michigan Cider Association throughout the week, and Craft Beer Cellar will be hosting a cider tasting, including samples of B.Nektar craft ciders on May 17.
Find other events as they're announced on Experience Grand Rapids' Cider Week GR Events page.
The Cider Festival is your chance to try the winning hard ciders from GLINTCAP.
Photo Credit: Experience Grand Rapids
---
5. Attend the Cider Festival
On Saturday, May 18, Cider Week comes to a close with the annual Cider Festival. This year the festival takes place at Rosa Parks Circle, in the heart of downtown Grand Rapids. The event is open to people ages 21 and up.
From 1 to 5 PM, you can use drink tickets to sample cider from various cideries around the state. This will also be your opportunity to try some award-winning cider since winners from GLINTCAP will be featured at the festival.
The festivities also include great local music and yard games like corn hole. Cider Festival tickets are available for $15.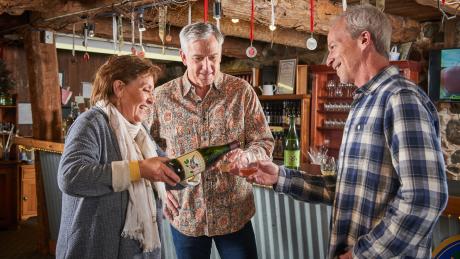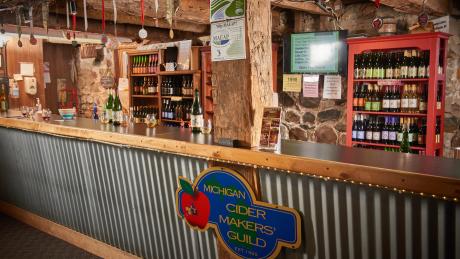 Cider Week GR is a great time to get to know area cider producers.
Photo Credit: Experience Grand Rapids
---
6. Take the Cider Trolley
If you want to enhance your Cider Festival experience, you might be interested in a cider-specific trip on the Grand Rapids Beer Trolley. On May 18, the trolley will depart from the Cider Festival at noon to take you on a three-hour cider tour.
The first stop on the GR Beer Trolley is to a local orchard. There, riders get a close, behind-the-scenes look at the source of cider's main ingredient, according to Austin Dingledine, Grand Rapids Beer Trolley owner.
Stop two for the day is at Farmhaus Cider, where you can sample beverages that can only be found on tap there. That's not all the cider you'll have though. As you travel from location to location, you can enjoy a can of limited release Farmhaus Cider aboard the trolley.
Trolley tickets are $44 each and include the entire experience mentioned above, along with drink tickets and free entry to the last couple hours of the Cider Festival. The trolley has limited availability, so purchase your ticket now by visiting the GR Beer Trolley website.
For more information on the weeklong event dedicated to local hard cider, visit the Cider Week GR page.
What are you most excited about for this year's Cider Week GR? Let us know in the comments!
Don't Miss a Post!
Sign-up for the Insider Experience Blog!