Mark your calendar and get ready to make your plans because Restaurant Week GR 2017 is only a couple of months away! Back for its eighth year, Restaurant Week GR delights diners as they try new restaurants as well as new dishes at old favorites. Now is the time to check out who's participating.
From August 9 – 20, more than 60 restaurants throughout the greater Grand Rapids area will offer special, fixed-price Restaurant Week menus that promise to deliver exquisite and carefully-crafted meals at a fantastic value. Local chefs just put the finishing touches on their menus as this year's participating restaurants have just been announced.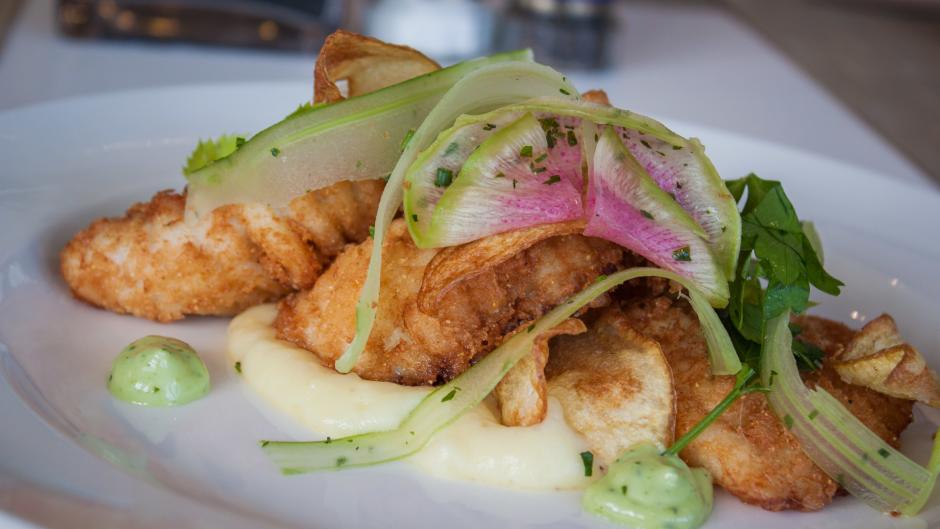 Restaurant Week GR 2016 featured this mouthwatering take on fish & chips at Wheelhouse in downtown Grand Rapids.
Photo Credit: Wheelhouse
---
How Restaurant Week GR Works
If you've never participated in Restaurant Week GR, this is the perfect time to try it. This year for the first time ever, participating restaurants will offer a lunch menu, a dinner menu, or both! The lunch option is a brand-new component and will cost only $14 per person for a two-course meal. Whether you go by yourself, as a couple, with friends, or with business associates, the Restaurant Week GR lunch option is a great deal and a great way to try something new!
If you're up for dinner (and may I suggest that you go at least twice!), you'll get to try a delicious and innovative three-course dinner for just $28 per person.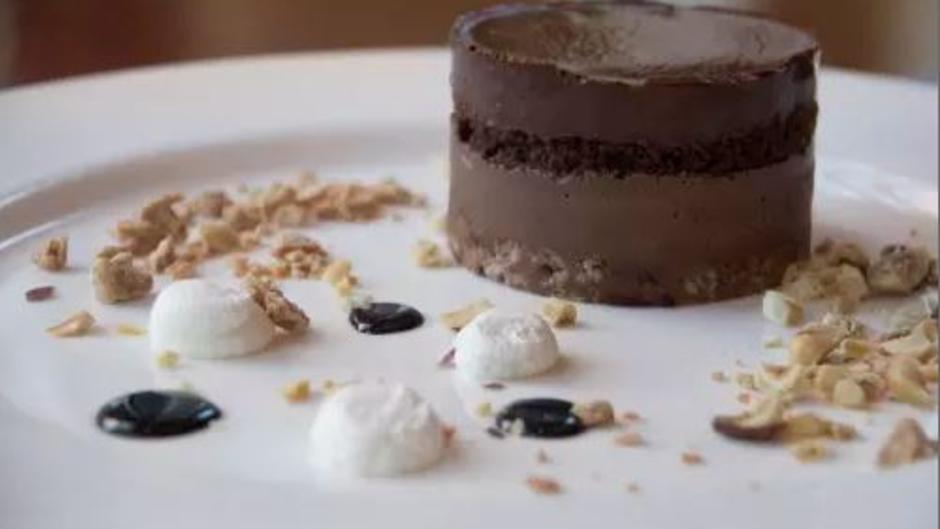 Expect tantalizing desserts again this year, like this chocolate chiffon cake served at six.one.six during Restaurant Week GR 2016.
Photo Credit: six.one.six
---
Looking for an even better deal? Some participating restaurants offer two- or three-course meals for $28 total for two people! (In this case, the appetizer and dessert are usually shared.)
Restaurant Week GR Supports Culinary Education
If you're still not convinced that Restaurant Week GR is the best thing to hit your taste buds, here's another reason to dine out. Each year, Restaurant Week GR partners with the Secchia Institute for Culinary Education Student Scholarship Fund at Grand Rapids Community College, donating $1 from each meal to the program. To date, Restaurant Week GR has contributed over $110,000 to its endowed scholarship fund, which benefits the future chefs of West Michigan.
Don't miss these special, limited-time-only menus! Grab your calendar, check out who's participating, and prepare to feast on fresh, creative, delicious fare at a great price!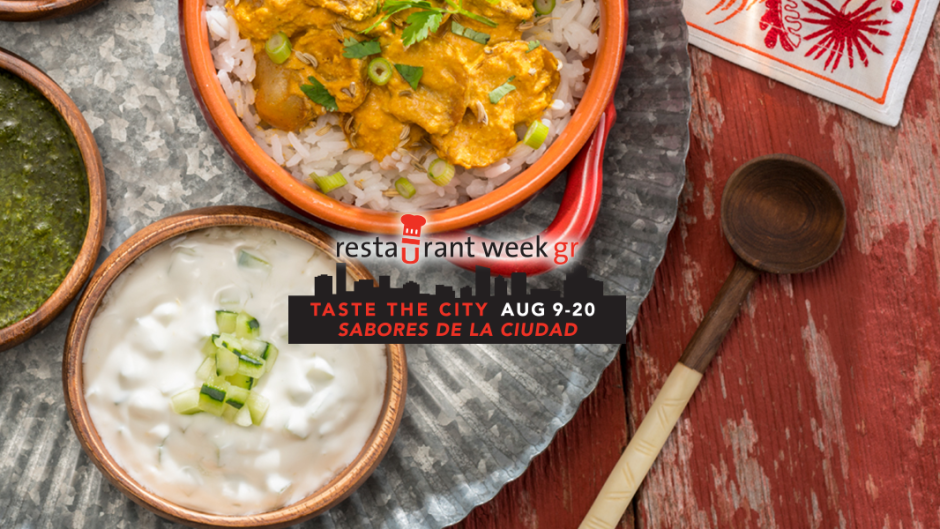 Restaurant Week GR | Aug 9-20
---
Don't ever miss a post!
Sign-up for the Insider Experience Blog