As Grand Rapids continues to grow, the music scene continues to grow with it. New developments all over town have changed the landscape for live music, creating a whole new Grand Rapids Music Trail which features more than 100 live music venues. Whether it's music that is born and based right here in West Michigan or touring musicians stopping through town, there are plenty of options for live music every night of the week.
Whether you're in town for the night or a Grand Rapids native, you're sure to find awesome live music all over the city. Here are just five out of 100+ suggestions for live music in the downtown area: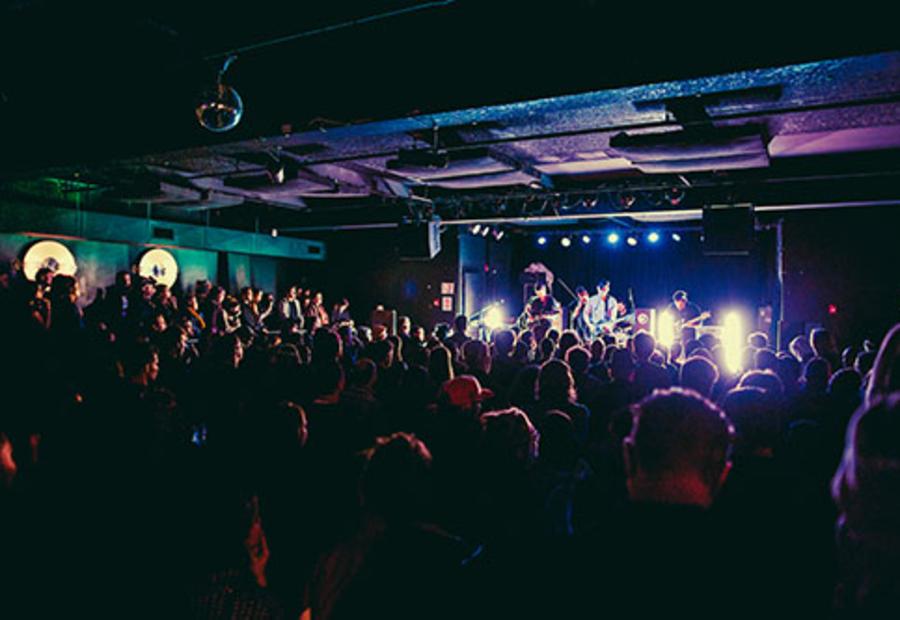 Live Music at Pyramid Scheme
Photo by Experience Grand Rapids
Pyramid Scheme
68 Commerce Ave, SW
The Pyramid Scheme has been the city's go-to for live local music and arcade nostalgia in the heart of downtown Grand Rapids for years. Before you even head into the music venue, you will find about 50 pinball machines. If that doesn't grab your attention, the music will. During the week, you can catch acts that just played in Detroit or Chicago and are looking for an extra gig. This means you can catch a more intimate show from a band after they just played larger venues in bigger cities.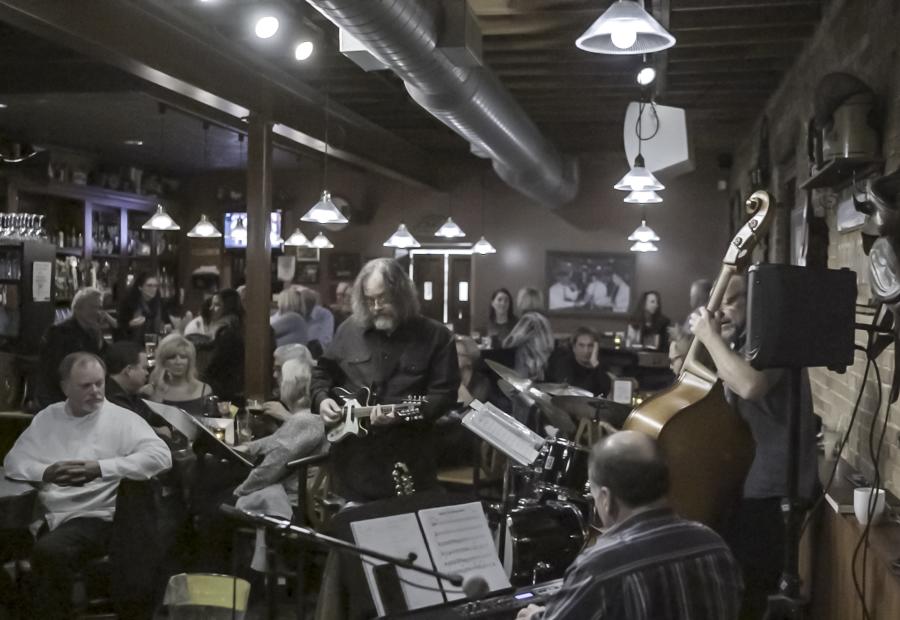 Live music at One Trick Pony
Photo by Experience Grand Rapids
One Trick Pony
136 East Fulton
One Trick Pony was one of the first restaurants in Grand Rapids to start hosting live music nights almost 20 years ago. Saying that many acoustic, jazz, and rock musicians have performed inside this intimate venue is an understatement. It's considered a listening room, where you go to enjoy the music and actually "listen." You can catch live music on Thursdays and Saturdays.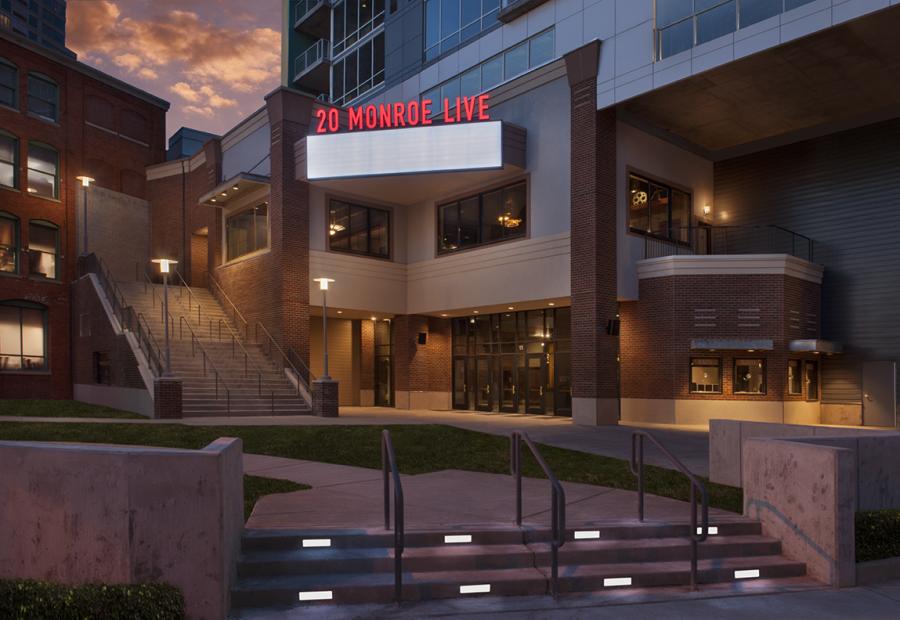 GLC Live at 20 Monroe
Photo by Ryan Forbes
GLC Live at 20 Monroe
11 Ottawa Ave, NW
We're lucky to have a state-of-the-art music venue this size right in the middle of our city. The acts that perform here are comparable to the acts that perform at Frederik Meijer Gardens in the summer, but now they can tour in Grand Rapids in the winter!
It offers something for everyone and is located in the heart of downtown, close to many restaurants. So far, the lineup has featured everything from Trombone Shorty and Peter Frampton to The Flaming Lips and Hanson.
Founders Brewing Co.
235 Grandville Ave, SW
Come for the beer, but stay for the music. Besides its nationally-renowned craft brews, Founders Brewing Co. has really put itself on the map as a live music venue. It's a great spot to catch live music, especially when you're on a budget. Thursday night acts are free and Saturday night shows featuring two or three bands are only a $5 cover. Looking for Tuesday night music? I suggest the Founders open mic night. It's the best open mic in town hosted by local musician, Nicholas James Thomasma, and featuring some of the best up-and-coming talent here in West Michigan.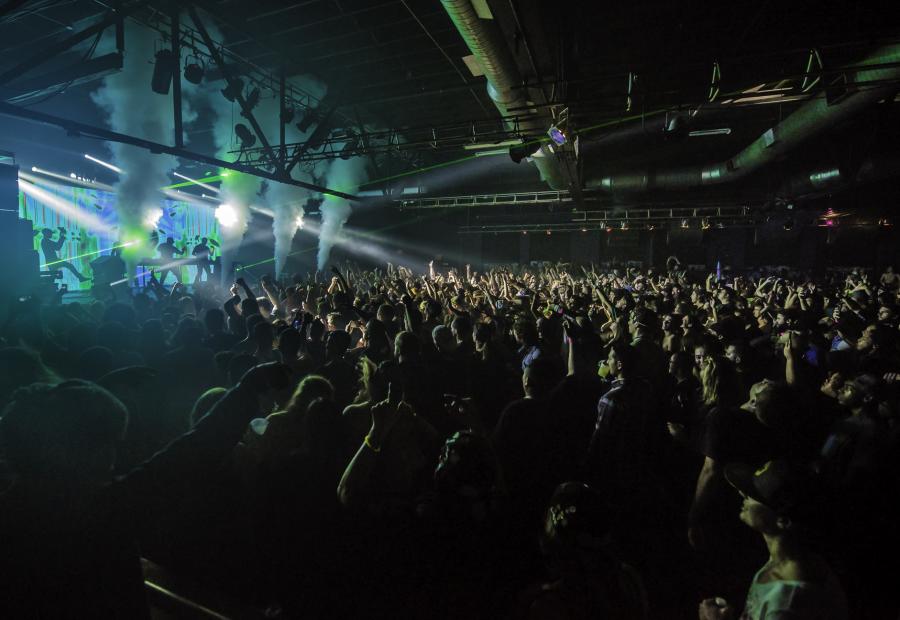 The Intersection
Photo by Benjamin Howell Photography (@BenjaminAVS)
The Intersection
133 Grandville Ave, SW
What started as a small venue a few blocks out of downtown has now grown to one of the top music venues in the country! Currently, there are two different rooms to catch live music, the smaller room, called "The Stache" and the larger Intersection room. It recently announced there will be two more venues added to the building, all different sizes and capacities. This means we'll soon have our own indoor music festival right in the heart of downtown Grand Rapids!
Check out Grand Rapids' live music event listings to see what acts are playing in these and other Grand Rapids hot spots.