Boutique stores that sell fashionable clothes or accessories to a specialized clientele are vibrant and unique places to shop. Typically smaller in scale, they can be easy to miss but some of the best gifts I've given and received have been one-of-a-kind boutique finds. In a fun look at a girl's shopping weekend in Grand Rapids, we focused on the downtown shopping, since downtown Grand Rapids is such a desirable place to stay and sightsee. But the shopping options in Grand Rapids go far beyond downtown. If you're ready to dive into some fun boutique shopping, here are some local favorite "shoptions" in West Michigan, by region: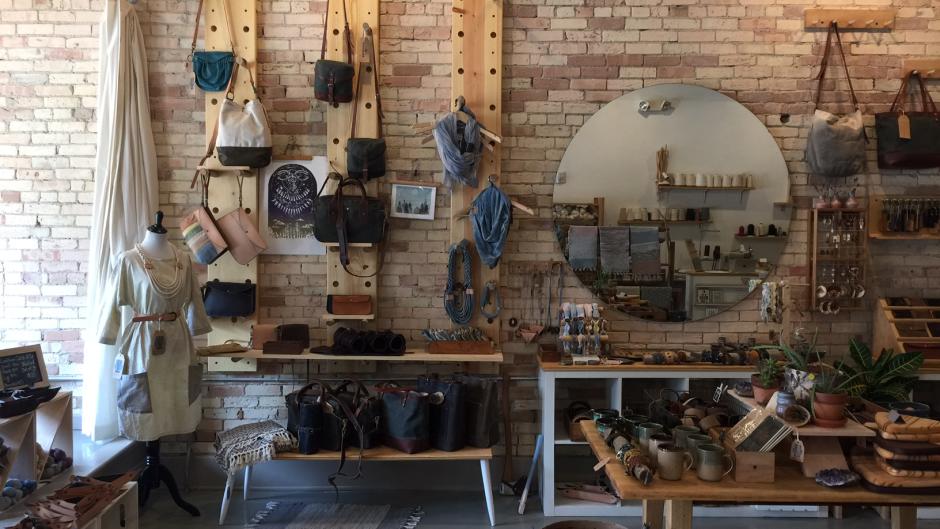 Parliament the Boutique
Photo Credit: Parliament the Boutique
---
North of Grand Rapids
Rockford's downtown district is just a short 20-minute drive from downtown Grand Rapids and is well worth the stop. The Rogue River runs alongside the downtown district, which is a quaint, scenic place to shop. Check out Sassy Pants Boutique for children's clothing,  Kimberly's Boutique and Jade for women's clothes, jewelry, and accessories, and  Rockford Footwear Depot for beloved (and often discounted) shoe brands.
East of Grand Rapids
In the neighborhoods east of downtown you'll find a wide variety of restaurants and shopping. The East Fulton, East Hills, Eastown, and Wealthy Street shopping districts comprise the Uptown area, which offers dozens of fun shops that you can't find anywhere else in West Michigan. Lee and Birch, which was formerly in downtown Grand Rapids, relocated to Wealthy  St. Mia's Boutique, Rebel Reclaimed, Art of the Table, and Ack Sneaker and Apparel Boutique are a few more shops you won't want to miss. Thursday, December 1st from 4-10PM, enjoy the Holiday Shop Hop, where you can ride a free shuttle all around Uptown. Many businesses will have special sales, live entertainment, and snacks to usher in a festive holiday season.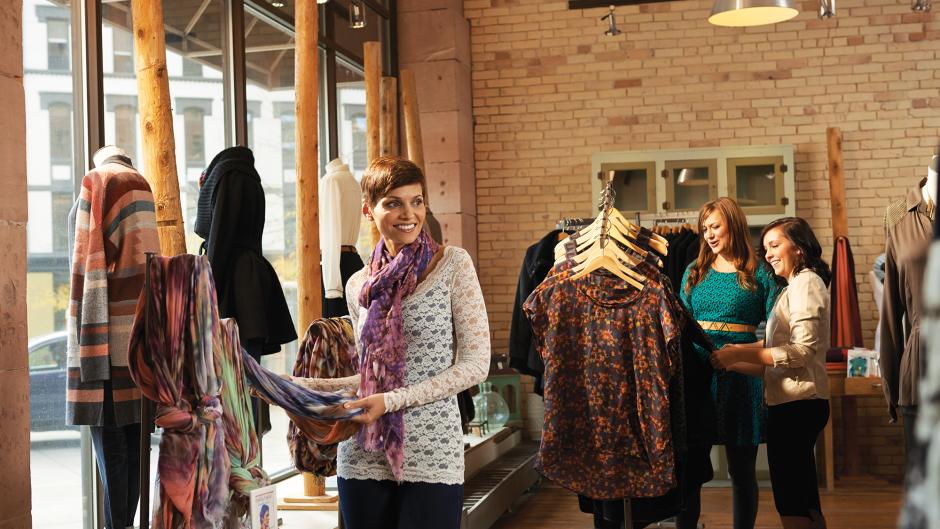 Lee and Birch
Photo Credit: Experience Grand Rapids
---
South of Grand Rapids
Just south of the city center is the Grand Rapids Downtown Market, which, as it enters its third year, has proven wildly popular among shoppers and foodies. With so many specialty shops under one roof, it's easy to find gifts for everyone on your list—or something special for yourself. You'll also want to check out nearby shops like Moosejaw and the Craft Beer Cellar, which have cropped up as the neighborhood has revitalized. 
When you fly into Grand Rapids, or if you're coming from the east side of the state, you'll be near prime boutique country not far from downtown. AK Rikks, a clothing, accessory, and furniture destination on 28th St., offers handpicked designers and collections, shopping services, and tailors, giving shoppers a highly personalized experience. Another burgeoning shopping area is located ten minutes south of downtown on Breton. What started as minimal stand-alone stores like Anthropologie and LOFT by Ann Taylor has now grown into a robust collection of upscale local and national shopping destinations. West Elm, JB and Me, Orvis, and  Fitzgerald's Men's Store have made this area a one-stop shop. One of my personal favorites, Roeda Studio, features hand-painted magnets and home décor from local artist Carol Roeda. The Breton Village area has a unique layout that includes stores with separate storefronts as well as indoor shopping at the adjacent Breton Village Mall.
West of Grand Rapids
A short walk from downtown Grand Rapids is the thriving 'west side', which many locals argue is the best side. Bridge St. is the home to The Mitten State, which sells what I think are the softest t-shirts and hoodies in the world, and has been home to local specialty shops like Renee Austin Wedding for years. With New Holland's new Knickerbocker Brewpub, The Black Heron, Harmony Hall, and O'Toole's within a block of each other, this shopping stop should definitely include lunch. Lake Michigan Drive (M-45) houses one of the only pet boutiques in town, Canine and Feline Design, so if you have fur babies to buy for, it's a must-shop stop. If you drive a little farther west, Grandville and Chicago Drive boast small downtown shopping strips, with Rivertown Mall just five minutes past that.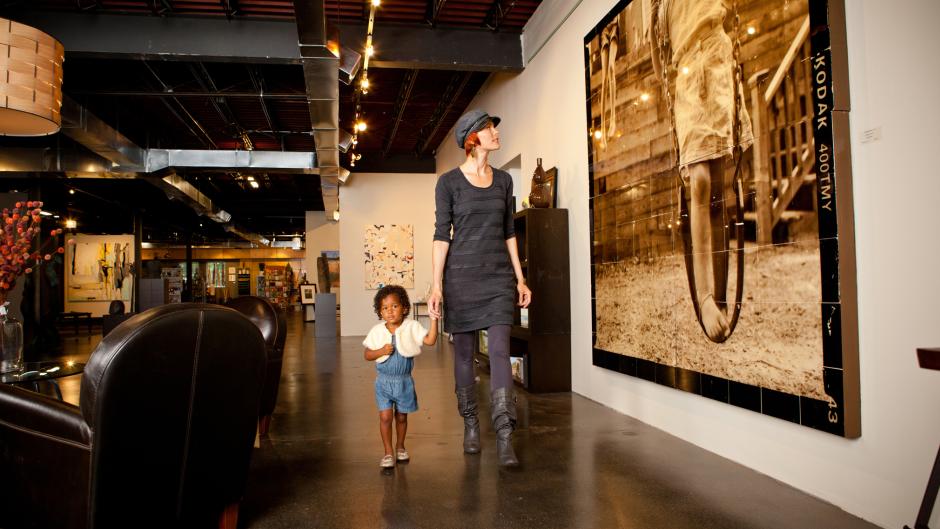 Shopping in Uptown
Photo Credit: Experience Grand Rapids
---
With so many great boutique shops in the area, Grand Rapids the perfect place to find that "just right" pair of jeans, an amazing bottle of wine, or a gift for the girlfriend (or boyfriend) who has everything. So pick a weekend, get to Grand Rapids, and shop your favorite new boutique!
Check out the other posts in our series on shopping in GR:
Don't miss a post!
Sign-up for the Insider's Experience blog