There's nothing better than grabbing a coffee and walking around the mall.  Whether it's to window shop or splurge, the malls in and around Grand Rapids are some of my favorites to snack in, watch movies in, walk in, meet up in, and shop in, of course!  Here are the mall hotspots around town.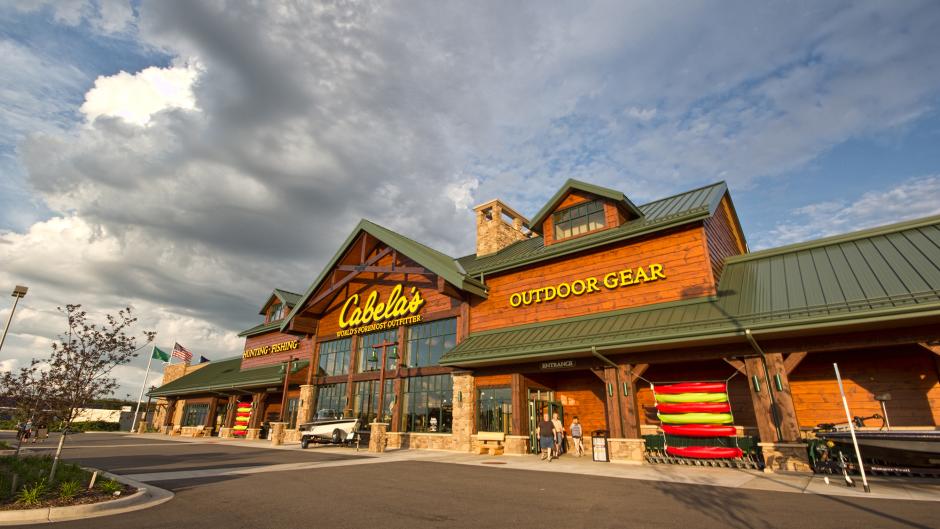 Cabela's
Photo Credit: Experience Grand Rapids
---
Rivertown Crossings
Just west of Grand Rapids in Grandville is Rivertown Crossings, the centerpiece of a growing shopping area.  Rivertown includes anchor stores like Kohl's, Younkers, Macy's, Sear's, JC Penney's, and Dick's Sporting Goods, but also has a Barnes & Noble, Aerie, Eddie Bauer, and Pandora.  You can eat at the food court or sit and enjoy the connected TGI Fridays, or you can head across the parking lot to the Grandville Uccellos.  As you drive down Rivertown Parkway, there is a LOFT, Jos. A Banks, Joanne Fabrics, Meijer, Ulta, Target, and Cabela's, which just opened in 2014.  The surrounding restaurant options are varied and you can make a complete day of it when you head to Celebration Cinema in the mall for a post-shopping movie.  Santa will be there starting November 12th, and the children's tree is always a bustling social event for kids of all ages.
Open Monday through Saturday, 10-9, and Sundays, 12-6.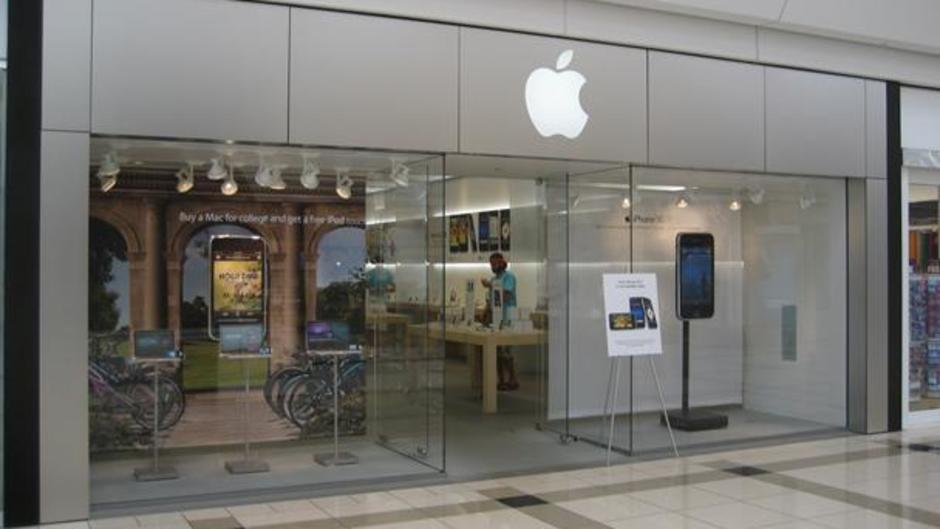 Woodland Mall: Apple Store
Photo Credit: Experience Grand Rapids
---
Woodland Mall & Centerpoint Mall
Woodland and Centerpoint are perfect across-town compliments to Rivertown.  Located on the corners of 28th St and East Beltline, these kitty corner malls have similar anchor stores, but a lot of unique small stores. The North Face, J. Crew, H&M, Forever XXI, Nordstrom Rack, World Market, and a huge TJ Maxx/Homegoods combination store set this side of town apart.  Both 28th and the Beltline stretch for miles in both directions, so tons of food options and standalone stores are within a short drive of the main malls. 
At Woodland Mall, let the kids burn some energy on the giant breakfast sculptures in the kid's zone; you can sit and sip coffee or snack while they socialize and have fun!  There's also a Celebration Cinema right next to the mall: this Celebration location gets features later (around a month after release), but charges significantly less for tickets!  Going to the movie can cost up to 75% less than surrounding theaters here.
Open Monday through Saturday, 10-9, and Sundays, 12-6.
Green Ridge Square
If you need a few simpler items, Alpine Avenue is a convenient stop with plenty of stores.  Alpine is just north of downtown on 131, and can also be accessed via I-96.  Green Ridge Square is a shopping center boasting Best Buy, Bed, Bath and Beyond, TJ Maxx, Target, Kohl's, Burlington Coat Factory, Hobby Lobby, and an AMC Theater (with recliner seats!).  Across the street is a complimentary plaza with an Ulta, Homegoods, and Party City, and that's not to mention the rest of Alpine's stores as you head in either direction.  Like the other malls, food is not hard to find in this area!
Open Monday through Saturday, 10-9, and Sundays, 12-6.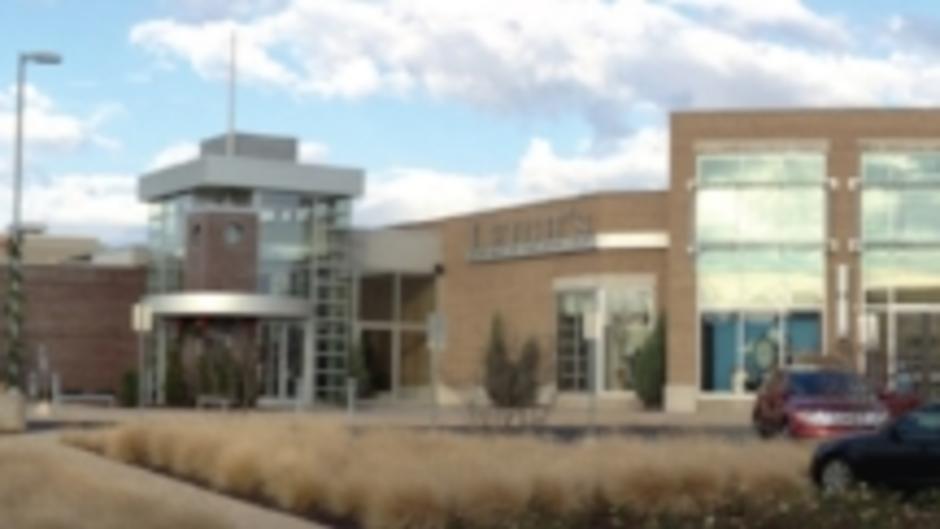 Breton Village
Photo Credit: Breton Village Website
---
Breton Village Mall
Breton Village Mall receives the 'newbie' award as construction in the surrounding stores continues.  This is a beautifully upscale mall designed for a one stop errand run: D&W Fresh Market, salons, and men's and women's clothing option both under the mall roof and in the walkable parking lot.  Young kids will love the koi pond and fountain, or will sit and eat their snack in front of the fireplace before you brave the grocery store with the whole family. Plan Sunday brunch after shopping at The Omelette Shoppe as a treat for no whining in the cereal aisle.
Open Monday through Friday, 10-8, Saturday, 10-6, and Sunday, 12-5.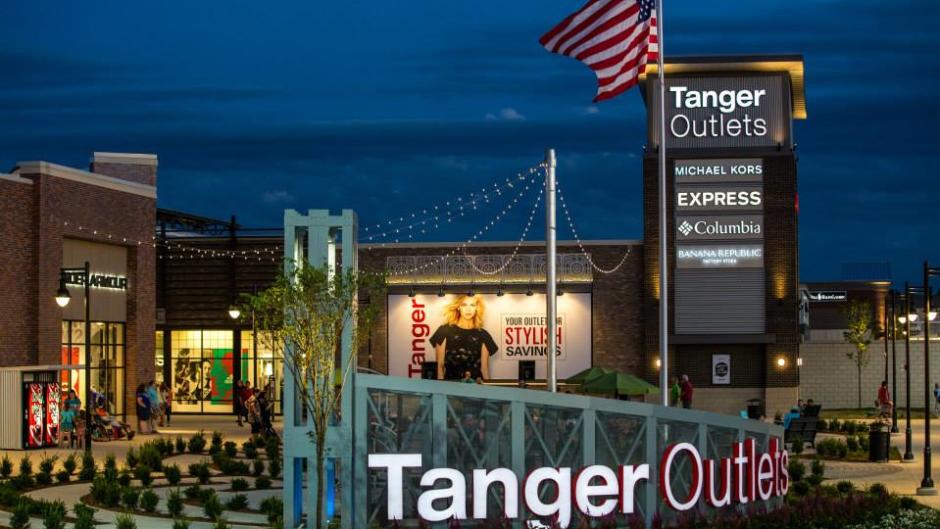 Tanger Outlets Grand Rapids at night
Photo Credit: Photo courtesy of Tanger Outlets
---
Tanger Outlet
I used to think that outlets were for back to school shopping only, because at that time the closest outlets were hours away from Grand Rapids--and that's the time of year my family hit the outlets.  When Tanger Outlet opened their second Michigan location in August of 2015, it revolutionized the West Michigan residents shopping game.  Not only are the outlets a beautiful and clean place to shop, but they also attracted some incredible names to the area.  Kate Spade, Tommy Hilfiger, Under Armour, Colombia, Nike, and Ralph Lauren are just a short list of the stores you'll find at Tanger. 
Located south of downtown in Byron Center, the outlets are the perfect blend of outdoor exposure and shelter from the elements; open-air coverings block rain and snow, but still provide a breath of fresh air between stores.  There are places to sit and rest, a large central fireplace, and tactful landscaping and décor throughout.  The only drawback to my new favorite place to shop is the lack of surrounding food options, so make sure you plan accordingly!  There's nothing more terrifying than a hungry shopper.
Open Monday through Saturday, 9-9, and Sundays from 10-7.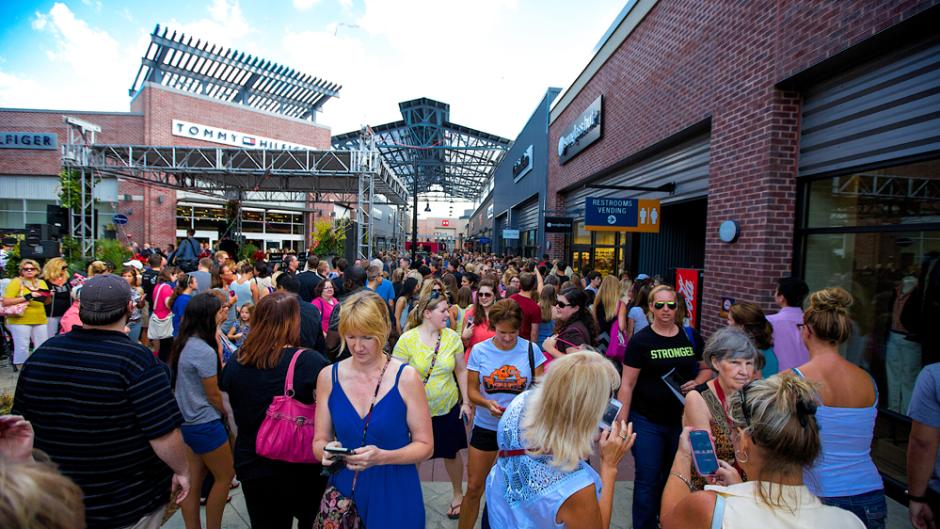 ---
Don't miss a post!
Sign-up for the Insider's Experience blog