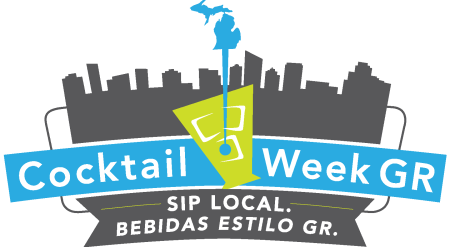 This year's Cocktail Week Grand Rapids runs from November 9th-20th, when local bars, distilleries, and restaurants showcase West Michigan's craft beverage culture. For $25 or less, you can enjoy two craft cocktails and a shared plate at any participating restaurant or distillery. It's the perfect time to grab a cocktail, take a tour, taste something new—and sip local!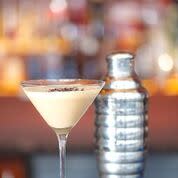 Photo Courtesy of Experience Grand Rapids
Invite your friends and take advantage of Cocktail Week GR while exploring the endless possibilities Grand Rapids offers for a fun night out.  If live music is your thing, check out the Music Trail Map to find a venue within walking distance.  If you prefer dinner and a show, you can see what's showing at the Civic Theater, the UICA, or the closest Celebration Cinema.  If watching a game and grabbing dessert afterward's is what you're after, look for the Griffins at Van Andel Arena and check out late night menus close by. If you'd like to try something a little different, have a friends night at Brush Studio, take your date to a class at the Downtown Market, or shop around and take in a museum, then relax with a cocktail and snack. At $25 or less for two craft cocktails and a shared plate, visiting any of the participating restaurants or distilleries from November 9th - 20th is a great way to add a unique twist to any night out.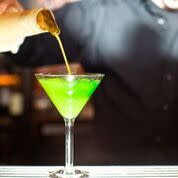 Photo Courtesy of Experience Grand Rapids
This year's Cocktail Week GR is sponsored by Valentine Distilling Company and overlaps with Grand Rapid's annual Wine, Beer and Food Festival, which runs from November 17th-19th.  This festival draws craft beverage enthusiasts from all over the country, and this year they're unveiling an expanded spirits area in honor of Cocktail Week GR.  Tickets can be purchased for one night of the event or at a discounted rate if you plan to attend all weekend long (it may take that long to hit every booth!). 
Another event overlapping with Cocktail Week is the Grand Rapids Art Museum's newest fashion exhibit, Fashionably Buzzed, which will be at the GRAM until January 15th.  GRAM has invited ten neighboring mixologists to design cocktails inspired by Iris van Herpen's fashion collections, and museum-goers and members will receive a discount when they grab a drink after touring the exhibit!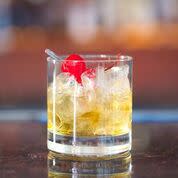 Photo Courtesy of Experience Grand Rapids
If you want to enjoy cocktail week free of any distractions, head to the source of the spirits.  Long Road Distillers on the west side of GR offers hospitable tours and a close look at what goes into crafting the main ingredient of cocktails- liquor!  Eastern Kille Distillery opened just over a year ago on Ottawa Ave. and proudly offers a collection of spirits crafted in Grand Rapids.  New Holland's newest location, The Knickerbocker, is doing a lot more distilling, as well as Atwater Brewing Company's new location (both on Bridge St.). Stop by to see their operations and appreciate some of the newest buildings in town!
No matter what sounds fun on a night out in Grand Rapids this fall, remember that Cocktail Week GR is happening November 9th-20th!  Keep an eye out for the menu releases from all participating restaurants and bars on November 2nd.  Cheers!
Flowers in the Window
"Flowers in the Window" is a cocktail made especially for Cocktail Week GR by Zac Williams from Six.One.Six. Watch the how to video below!
2oz Long Road Distillers whiskey
1oz Domaine de Canton
1oz lemon juice
1oz lime juice
1oz hibiscus syrup
1 egg white
Garnished with a lemon twist.
SaveSave
SaveSave