This post originally appeared on PureMichigan.com.
If you've never explored the unique buildings or graced the diverse streets of Grand Rapids during ArtPrize, you may be wondering where to start. No worries, there are few simple things you can do to make visiting the worlds largest art competition simple, fun and inspiring. Todd Herring, Director of Communications for ArtPrize, shares these steps with us below.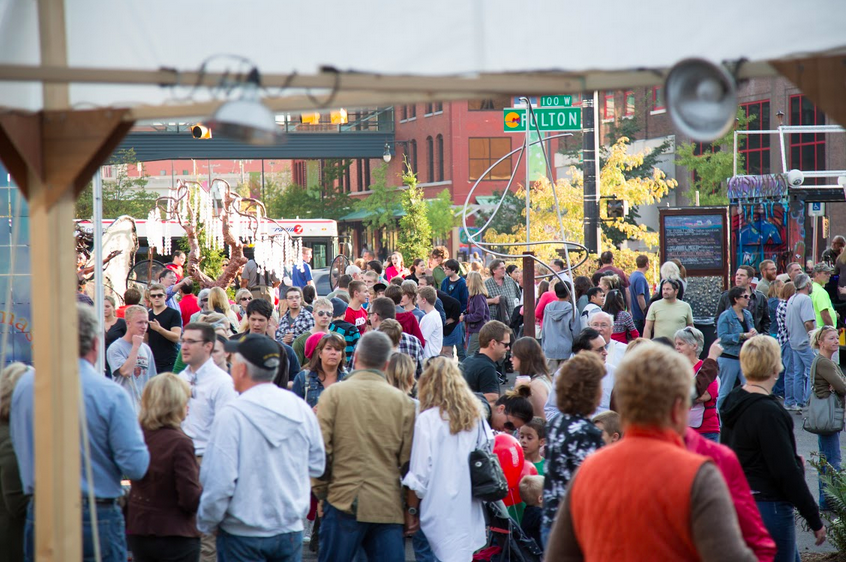 Step 1 Get Inspired Visit artprize.org and click FIND ART. Artists from all over the world will be showing at ArtPrize 2013. Their work and their stories are inspiring, challenging and beautiful. Browsing 1524 artist entries might seem daunting, but you can filter your search by choosing specific venues, types of artwork and descriptive tags like music and photography. When you find artwork that you'd like to see, simply click the button marked Add to Collection. This feature allows you to create multiple collections or lists that you can reference when you visit.
Step 2 VOTE! Voting takes you from passive observer to active participant. There are two ways to register. If you have an iOS (apple) or Android smart phone, simply open the ArtPrize mobile app while you're in the ArtPrize district and you'll be registered to vote in a snap. Or you can check in at any ArtPrize voting site. When you check in, you'll get your free ArtPrize map, be registered to vote and able to purchase the complete ArtPrize event guide and transportation wristbands. All that's left to do is GO SEE ART! Cast your votes on the ArtPrize mobile app, online at artprize.org, or via text. Go to artprize.org/visit to learn more!
Step 3 Keep Moving Here at ArtPrize, we're all about experiencing ArtPrize in the most active way possible. Take the bus, ride a bike, or walk the ArtPrize district! This year we have five walking path options, all roughly 1-2 miles in length. They all begin at Rosa Parks Circle and will take you into our local neighborhoods:City Center, Heartside, Westside, Monroe North, and Hillside. Each neighborhood brings its own perspective to the ArtPrize event-eclectic, historic, natural, cultural, near the water or right in the heart of it all. Each walking path will help you explore the city and sample everything ArtPrize has to offer.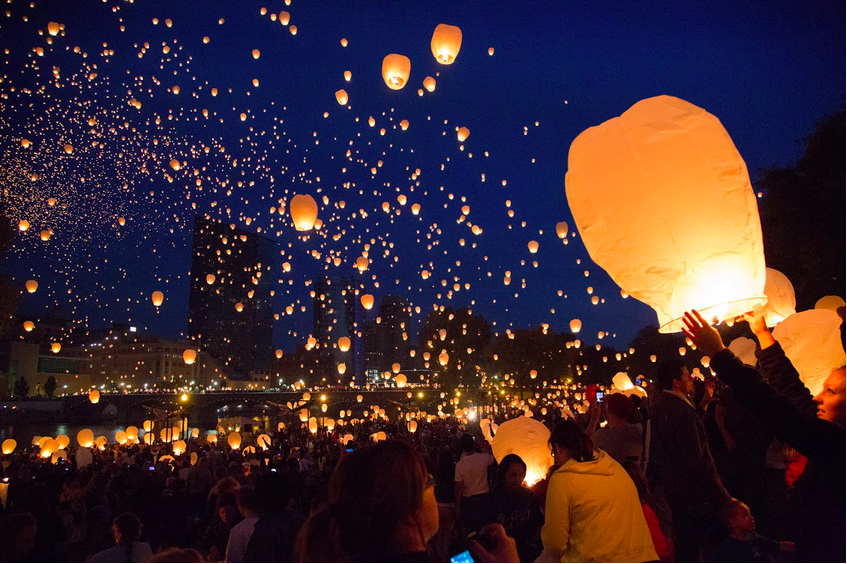 a display from ArtPrize 2012
Step 4 Stay in the know Every morning ArtPrize will publish a Daily that kicks out the news, daily schedule of events, major announcements and an Epic Events recap of the day before. The Daily can be found at www.artprize.org/daily. You can even contribute to the Daily with your very own Epic Events video clips by downloading the Epic Events app from the Apple App Store. Checking out @ArtPrize for daily interactions and updates on Facebook, Twitter and Instagram will also keep you up to date on all things ArtPrize.
Step 5 Attend ArtPrize Events From ArtFitness bike tours to Grand Prize Jury panels to Internet Cat Video Festivals, there is something for everyone. For a full list of events, visit artprize.org/events.
Step 6 Make it Your Own. Whatever you're in the mood for, there's a perfect starting point to plan your own adventure. You choose the views, how much art you want to see or how long to linger. ArtPrize is not the creation of one individual or team, it is the culmination of hundreds of thousands of independent voices, ideas and perspectives. It is art, creativity, culture and adventure, and its all waiting for you at ArtPrize.
Will you be checking out ArtPrize in Grand Rapids? Tell us in the comments section below!
Todd Herring is the Director of Communications for ArtPrize, an international art competition that annually draws more than 400,000 visitors to Grand Rapids, Michigan. With a background in product development and innovation, Todd now specializes in crowd sourced engagement models and speaks regularly on collaborative design, urban engagement and arts management.