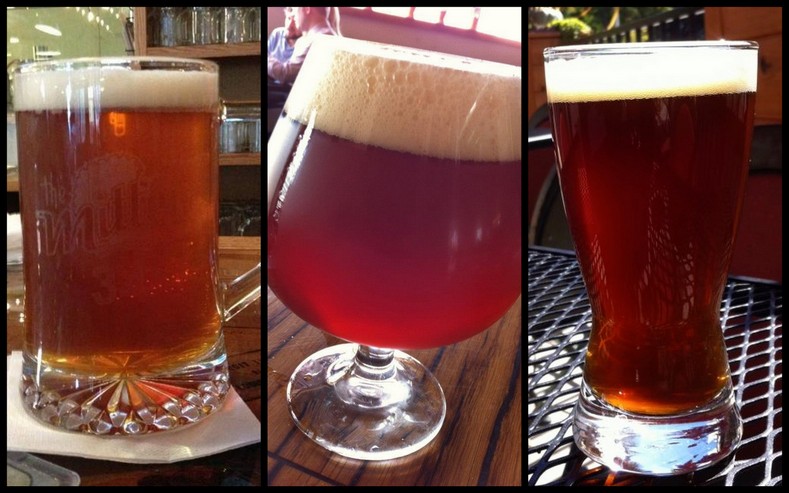 Change is in the air in Grand Rapids, MI, Beer City USA 2013. The crisp, cool West Michigan mornings have local brewers ditching their citrusy summer concoctions, topped with wedges of fruit, and turning their attention towards crafting heartier beer to warm chilly crowds.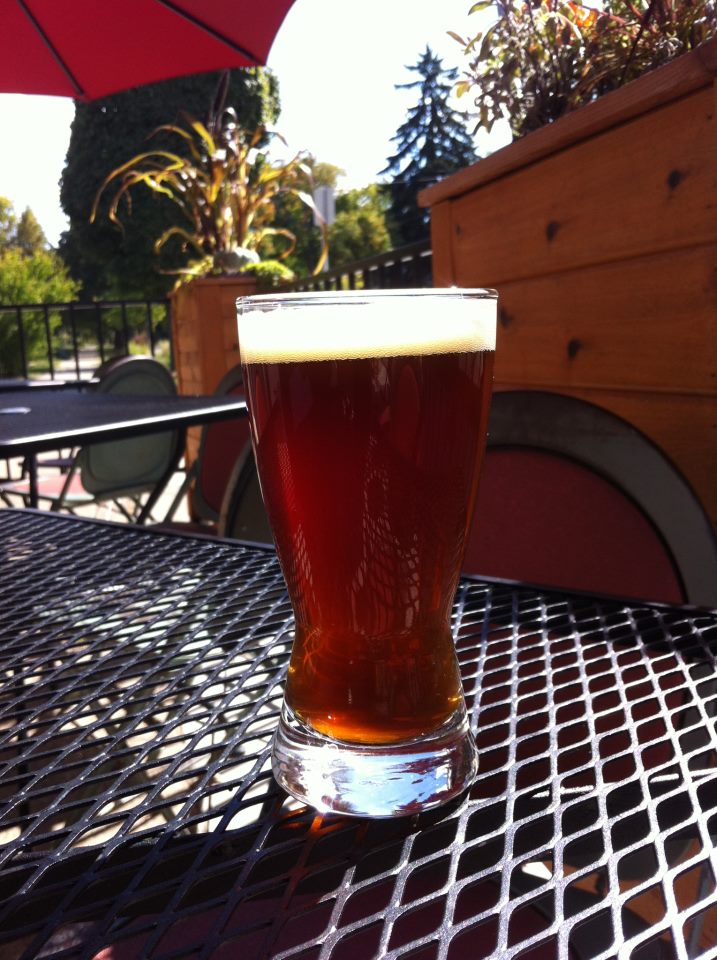 At The B.O.B, brewer John Svoboda is looking forward to some substantially darker, deeper caramel malts this fall, rolling out his Oktoberfest beer, and taking advantage of seasonal crops. "In Michigan, we've got some wonderful fresh hops at this time, so we can incorporate those into brewing," he explains. "They're going to pick them in the morning and I'm going to use them that afternoon."
But don't come in looking just for hoppier, darker beer. As the season progresses, think about spices, too, like nutmeg, apple, and cinnamon. "We try to look at it from a more culinary perspective," says Svoboda. He describes the fun he has making a small batch of apple cinnamon beer, for example. "What you would do in the kitchen, we try to do in the brewery."
Brewer Rob Wanhatalo (Wob), at The Mitten Brewing Company, is also shifting his focus this fall. "It's not necessarily a color shift, but a shift to something a little more warming, like a stout or a porter," he says. For example, they've got a Scottish ale coming up that's more malt forward. He says customers are likely to see their Country Strong IPA and Triple Crown Brown throughout the fall, as well as a rotating stout and something more seasonal. "Last year I did a pumpkin beer," he says.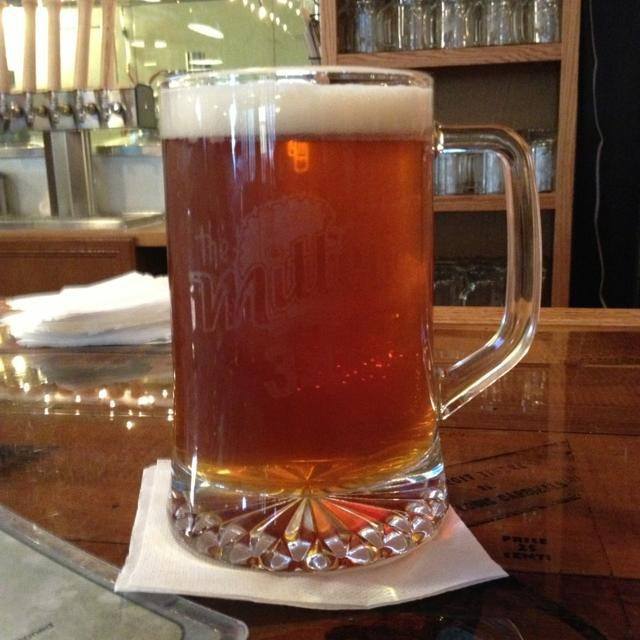 Over at Harmony Brewing Company, co-head brewer Barry VanDyke is considering a pumpkin beer, too. "Ours was made with real pumpkins," he says, describing the beer they brewed last year in collaboration with other local breweries. They used ginger to spice it, rather than traditional pie spices, which he says gave it a bit of a bite.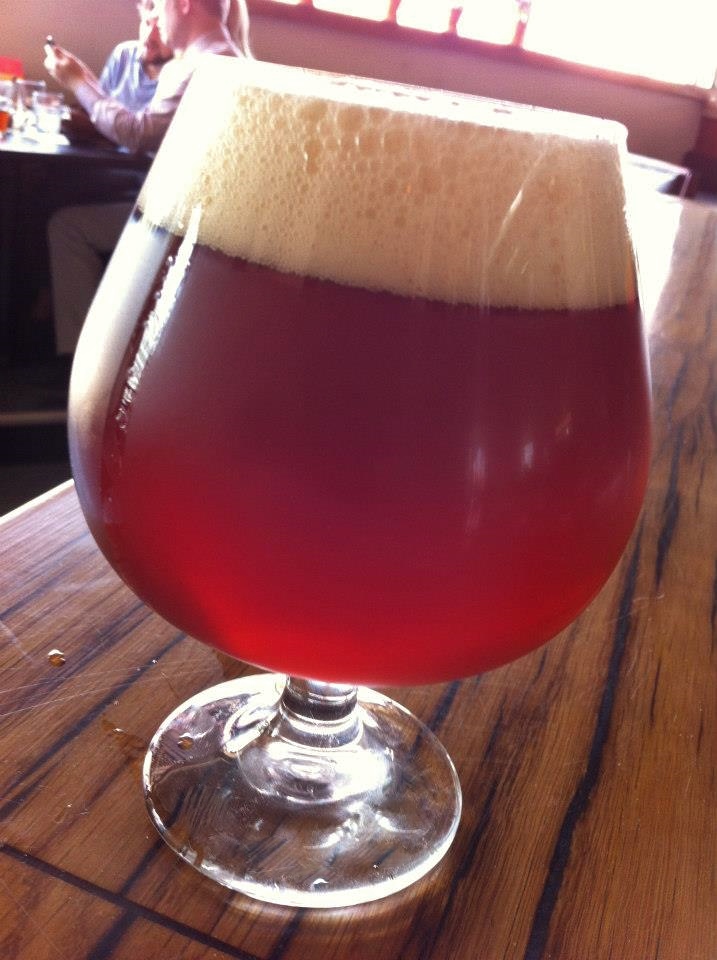 VanDyke is also looking forward to Jackson's Joy, an amber colored Oktoberfest-style ale. (His brother, Jackson, is the other head-brewer.) "It's really rich," he says, "It almost smells like falling leaves to me. Its a style of beer that plays perfectly with the change of the season."
Of course, in Grand Rapids, there's no shortage of breweries for locals and visitors to peruse, regardless of season. With the recent opening of Osgood Brewing and Gravel Bottom Craft Brewery and Supply, the number of area breweries jumps to almost 40 (22 in the Grand Rapids area, 16 more within an hour and a half drive).
For a self-guided tour, including HopCat, Americas Best Brewpub (RateBeer.com, 2013) and Founders Brewing Co., the Worlds 3rd best Brewery (RateBeer.com, 2013) click here for a downloadable copy of our Beer Tour Map.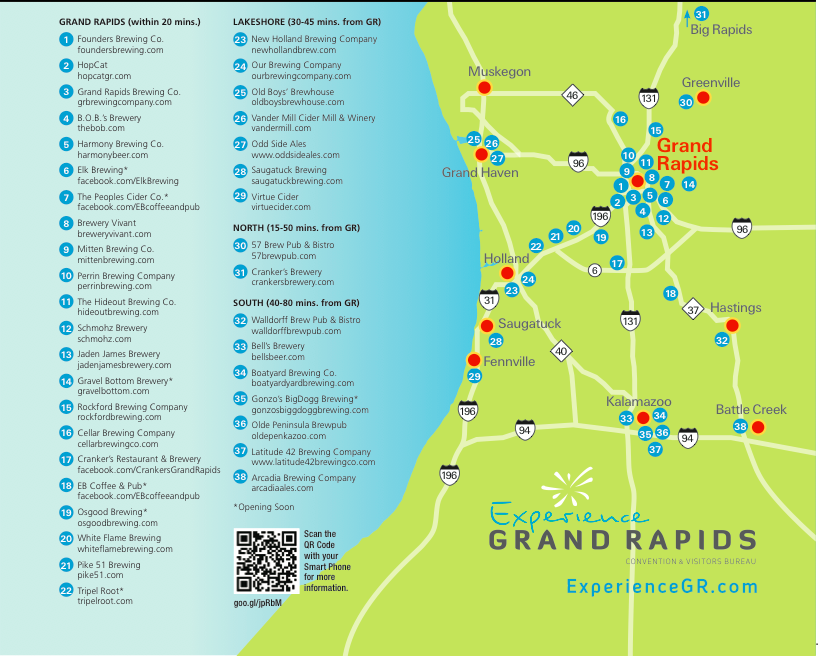 If you'd rather get an insider peek at the process, both Founders Brewery and Brewery Vivant offer behind-the-scenes scheduled tours every Saturday. (Click their website links for times, cost, and more information.) Many other breweries will offer tours, too, if time permits: just ask.
To get a taste of several Grand Rapids craft beers, paired with fantastic food, join the Beer Romp on Saturday, October 19 from 12:00pm 5:00pm. The Romp will include stops at 15+ local restaurants, including HopCat and Grand Rapids Brewing Company. Tickets are $40 in advance ($50 the day of) and include beer and food samples at each stop. A portion of the proceeds will benefit the local charity, Kids Food Basket.
If all of this sounds so tempting that you want to visit Grand Rapids for a few days, you can indulge yourself with a stay at the JW Marriott, whose Beer City USA hotel package includes 4 local beers served to your room upon arrival.
Or, come for the Grand Rapids Wine, Beer, and Food Festival, happening at DeVos Place on November 21-23. The JW and Grand Rapids other luxury hotel, the Amway Grand Plaza, are both offering hotel packages that include accommodations, two tickets to the event, parking, and more.
Hope well see you in Grand Rapids soon. Cheers!