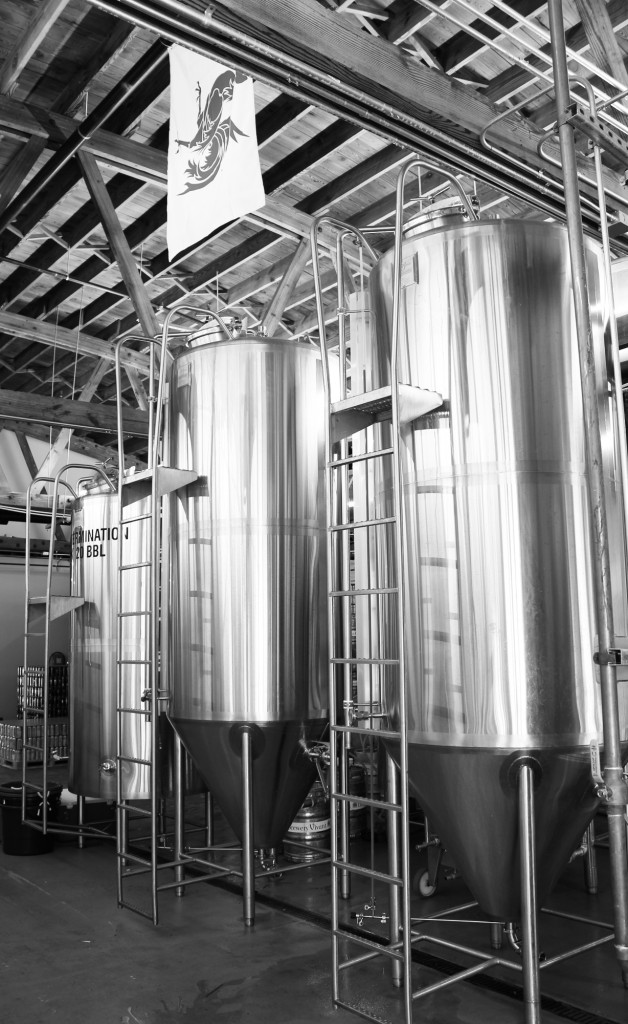 The Brewhouse at Brewery Vivant, Grand Rapids
Whether you're looking for a stout, a pale, or an IPA, Grand Rapids breweries (15 and counting) have plenty to quaff.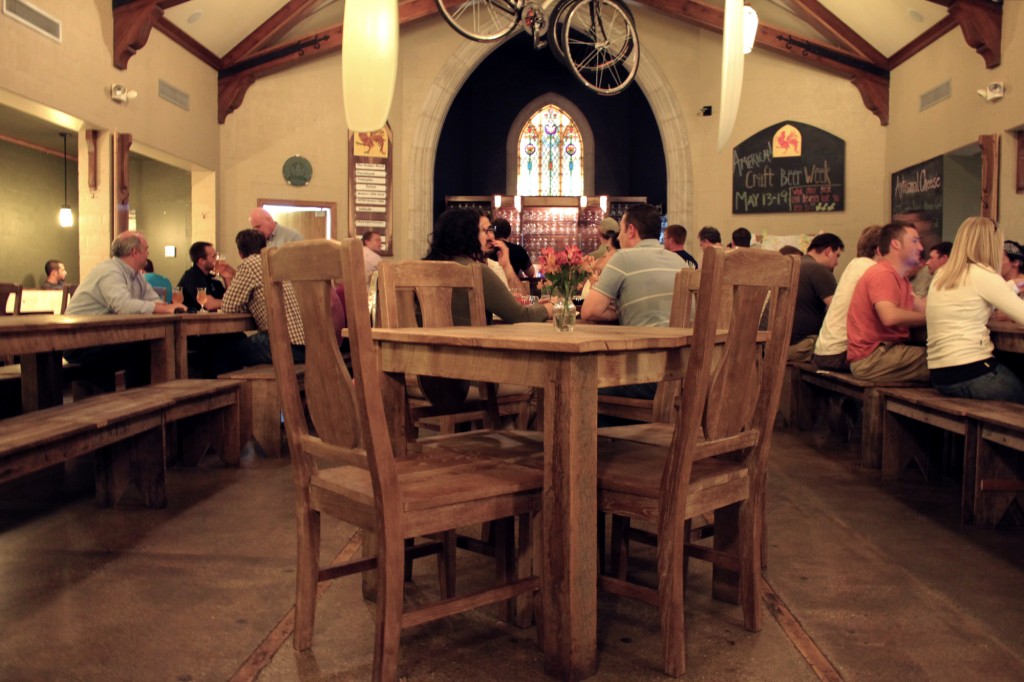 Brewery Vivant, Grand Rapids
Each Grand Rapids brewery is distinct, sporting its own personality and vibe. Some are laid back, some full of energy; some are hyper-focused on doing small batches while others are growing by leaps and bounds. On Saturdays, you can get a behind-the-scenes peek at two very different Grand Rapids breweries, Founders and Brewery Vivant. For $10, you can see where they make the goods and hear about wort, fermentation, and much more. These guys take their beer seriously, so come prepared to learn and enjoy tasting the wares.
Because the brewers take their gigs seriously, they're producing some very cool brews, and it's not just the locals who think so.In 2012, Grand Rapids was voted Beer City USA and named one of the Top 10 Best Vacation Cities for Beer Lovers.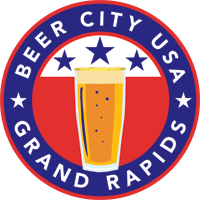 Individual breweries received acclaim as well, with Hopcat garnering awards for both the #1 brewpub in the US and #3 beer bar in the world. Nearby Founders was recently recognized as the worlds 3rd best brewery by RateBeer.com. And over in Eastown, Brewery Vivant recently received the Triple Bottom Line, Up & Coming Business Award from Local First.
A few newcomers joined the Grand Rapids brewing scene in 2012. A newly revitalized Grand Rapids Brewing Company opened downtown, the first USDA Certified organic brewery in Michigan. Across town, two old friends opened Mitten Brewing Company in a historic firehouse, and in February of 2012 Harmony Brewing Company debuted in the burgeoning Eastown area.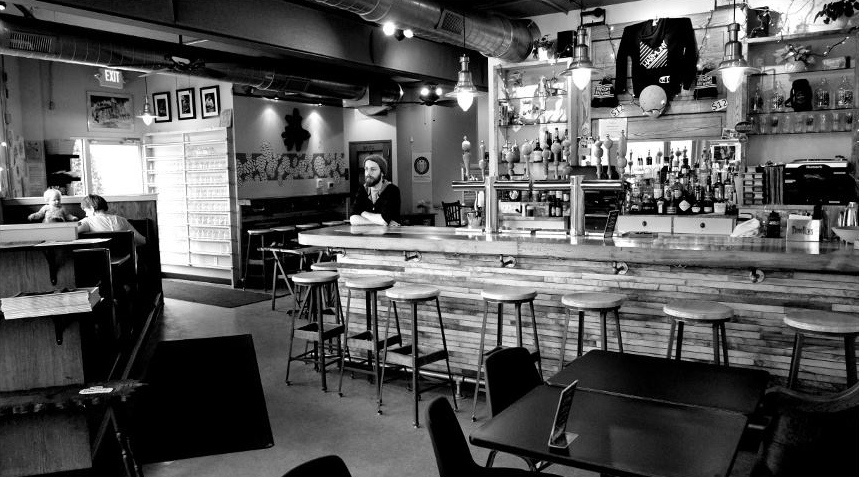 Harmony Brewing Company; photo by Doug Titus
But beer in Grand Rapids is more than just a business. These breweries are built on the philosophies of their owners, who hire dedicated brewers and encourage them to do what they do best: taste, learn, tinker, and make great beer.
Jackson Van Dyke, head brewer and co-owner of Harmony Brewing Company explains that making small batches of beer allows him to be both creative and reactive. In honor of the cold winter season, for example, Van Dyke brewed a special winter warmer, Winter Nights.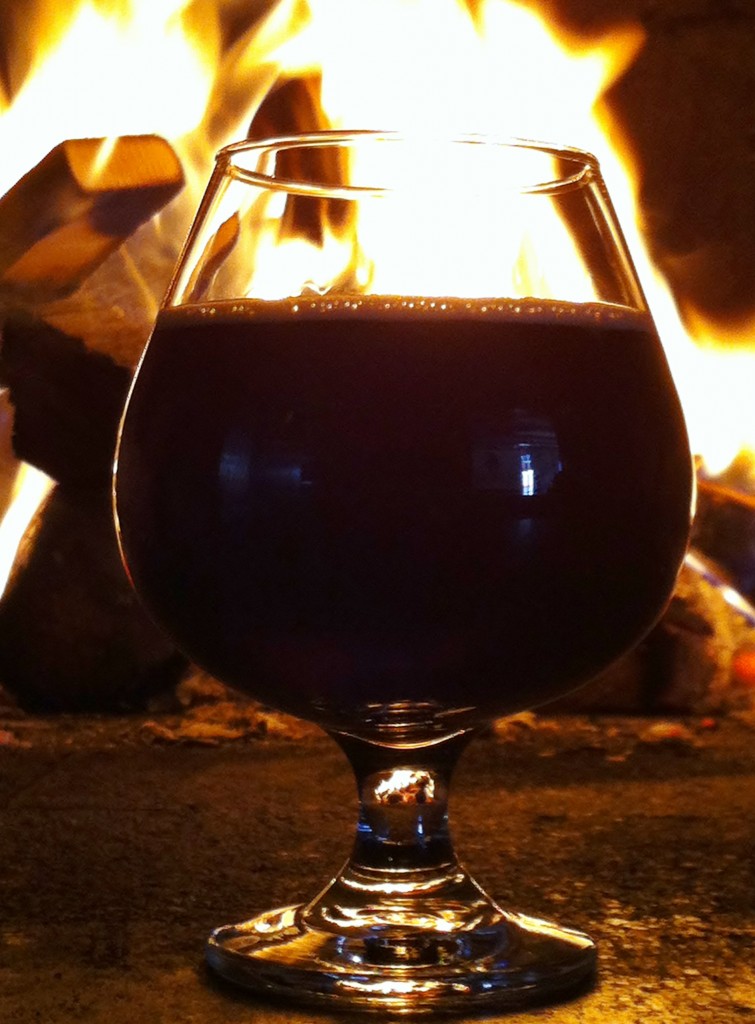 Winter Night; photo by Doug Titus
"Winter Nights is really smooth and easy to drink," says Van Dyke, "but at the same time it's got a lot of character to it. It has a big malt profile--you can tell a lot of grain went into that beer." Harmony serves Winter Nights in a snifter so your hands warm it as you hold it, which Van Dyke says allows the beer to change a little as you're drinking it. "It's a really experiential beer to drink," he says.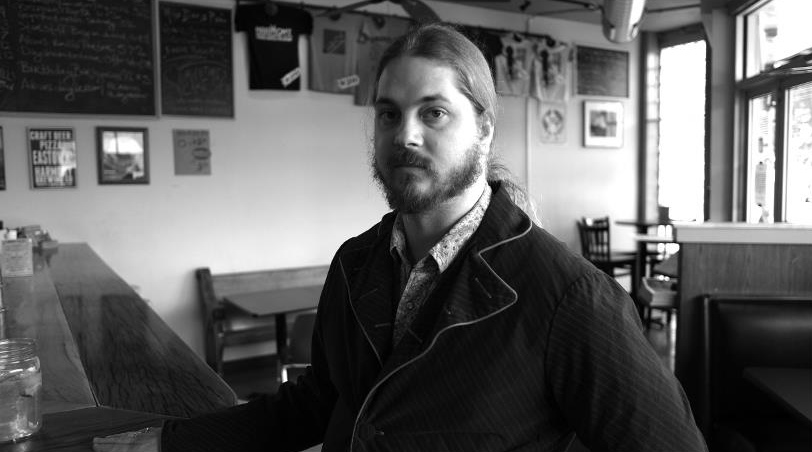 Brewer Jackson Van Dyke, Harmony Brewing, photo by Doug Titus
Another fun beer to drink--and one of my favorites among Grand Rapids beers--is Founders Double Trouble Imperial IPA. Head Brewer Jeremy Kosmicki says he wouldn't necessarily describe Double Trouble as a balanced or delicate beer, as it clocks in at over 9% ABV (Alcohol By Volume), but that the malt bill effectively keeps the bitterness in check. It provides a sweet backbone and still allows the hops to steal the show. The first time Kosmicki brewed Double Trouble, he invited his dad to Founders to help him make it. "One of my brewers, Laura Houser, gave it the name Double Trouble," he explains, "on account of two Kosmickis loose in the brewhouse."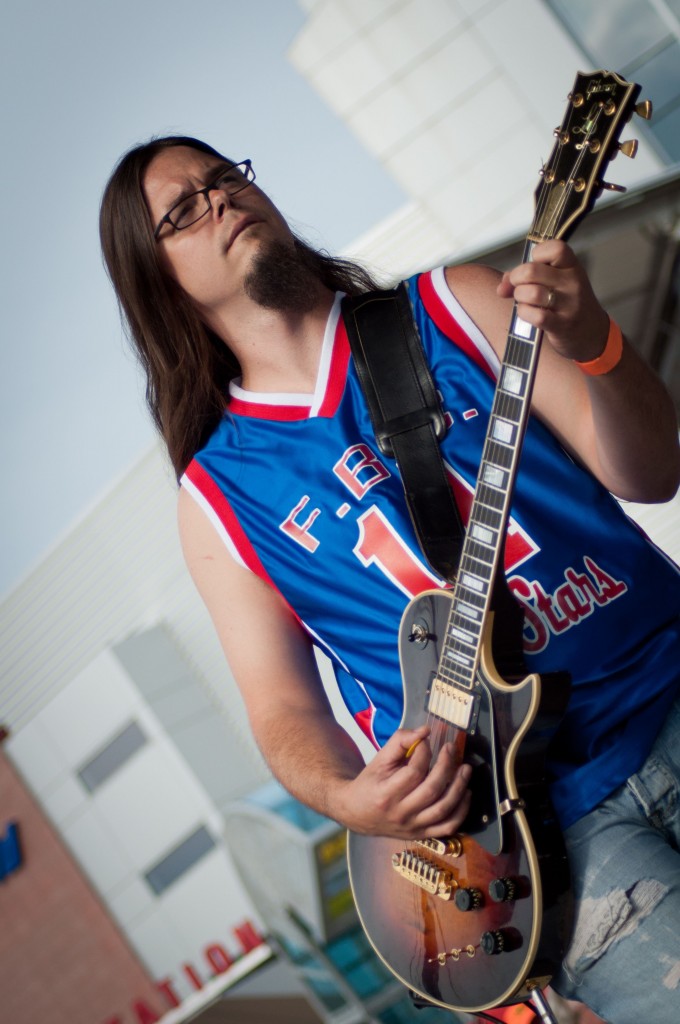 Founder Brewing Co.'s Header Brewer, Jeremy Kosmicki, at Founders Fest 2012
If you're in the mood for something with a little less kick, Founders All Day IPA is a session beer that comes in at less that 5% ABV. "Since I usually drink beer all day, literally, it's part of the job," says Kosmicki. "I wanted to create a beer in which I could enjoy excellent hop aroma and flavor without the generally high alcohol level of an IPA or Double IPA."
Kosmicki worked on the recipe for a long time, trying to find a way to keep the alcohol level down and the beer balanced and delicate. "When I finally got the recipe dialed in a few years ago, it won a silver medal in the session beer category at the Great American Beer Festival." (It's working name at the time was Endurance IPA Jr.)
As Grand Rapids' brewers continue to refine and create, beer aficionados all over the world look forward to Grand Rapids' next best beer--which, if you're lucky enough to be in Grand Rapids, you're likely to find at one of your favorite local watering holes.
Grand Rapids-area breweries
The B.O.B.,Brewery Vivant,Founders Brewing Company
Grand Rapids Brewing Company,Harmony Brewing Company,Hideout Brewing
HopCat,Jaden James Brewery,Perrin Brewing Company
Pike 51 Brewery,Rockford Brewing Company, Schmohz Brewing Company
The Mitten Brewing Company, Walldorff Brewpub,White Flame Brewing Company
Osgood Brewing Co. (opening summer of 2013)
Other West Michigan breweries
Saugatuck Brewing Company (Douglas) Our Brewing Company (Holland) Olde Peninsula Brewpub (Kalamazoo) Old Hat Brewery & Grill (Lawton) Old Boys Brewhouse (Spring Lake) New Holland Brewing Company (Holland) Michigan Beer Cellar (Sparta) Arcadia Brewing Company (Battle Creek) Bells Brewery (Kalamazoo)
Can you help Grand Rapids retain our Beer City designation in 2013?
In 2012, Examiner.com named Grand Rapids Beer City USA- a huge honor for our city, establishing us as a leader in the brewing industry. This year we're determined to bring the title home again where it belongs! To help, we need YOU to vote- and encourage your friends to vote! in this years Beer City USA vote, May 6 10. Check back to cast your vote for Grand Rapids as Beer City, USA as soon as voting opens May 6!