It might be hard to believe with snow still on the ground, but for Grand Rapids kids, Spring Break is just around the corner. It's time to start planning some activities to keep you all from climbing the walls during your week off. Luckily, Grand Rapids is brimming with Spring Break fun!
Here are five ideas sure to keep your kids entertained while school is out: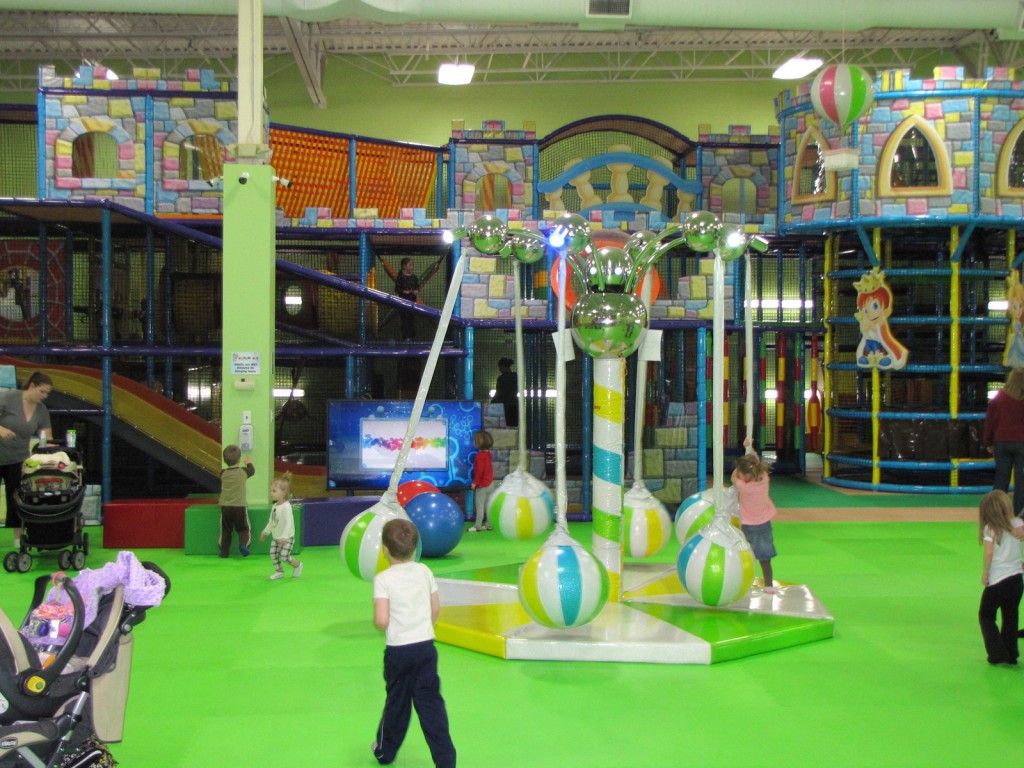 Grand Rapids' newest indoor play place is located near Woodland Mall. It's full of fun, unique, and dynamic activities that you won't find anywhere else! Their giant three-story play castle houses a ton of activities, including ball pits, ball shooting games, a climbing pavilion, giant slides and more. There's also Tiny Town, a place for kids 48 inches and under with enticing activities for the smaller set. Everything is padded and cleaning is a top priority for this family-friendly business. If you go, make sure you stay for one of their impromptu bubble-enhanced dance parties and save a few dollars to buy pizza. Children 2 and under, $6 plus tax, children 3 and older, $9 plus tax. Adults are free with child. 2978 28th St SE, Kentwood MI 49512.
Head out to Kidz Fest 2014 at the Deltaplex Arena and Conference Center. Running Tuesday, April 8 through Sunday, April 12, the entire building will be filled with exciting activities and entertainment for young children through teens. Attractions include a Zipline, Ferris wheel, giant slides, obstacle courses, live stage shows, face painting, rock wall, laser tag, bounce houses, fun mirrors, carnival games - just to name a few! Non-rider admission is $5 and $12 buys and All Day Wrist Band.
Butterflies Are Blooming is Meijer Gardens' most popular annual exhibition and the largest temporary tropical butterfly exhibit in the nation. March 1 - April 30, visitors can escape the Michigan winter and mingle with more than 6,000 tropical butterflies flying free in the 15,000-square-foot Lena Meijer Tropical Conservatory. Free with paid admission or membership.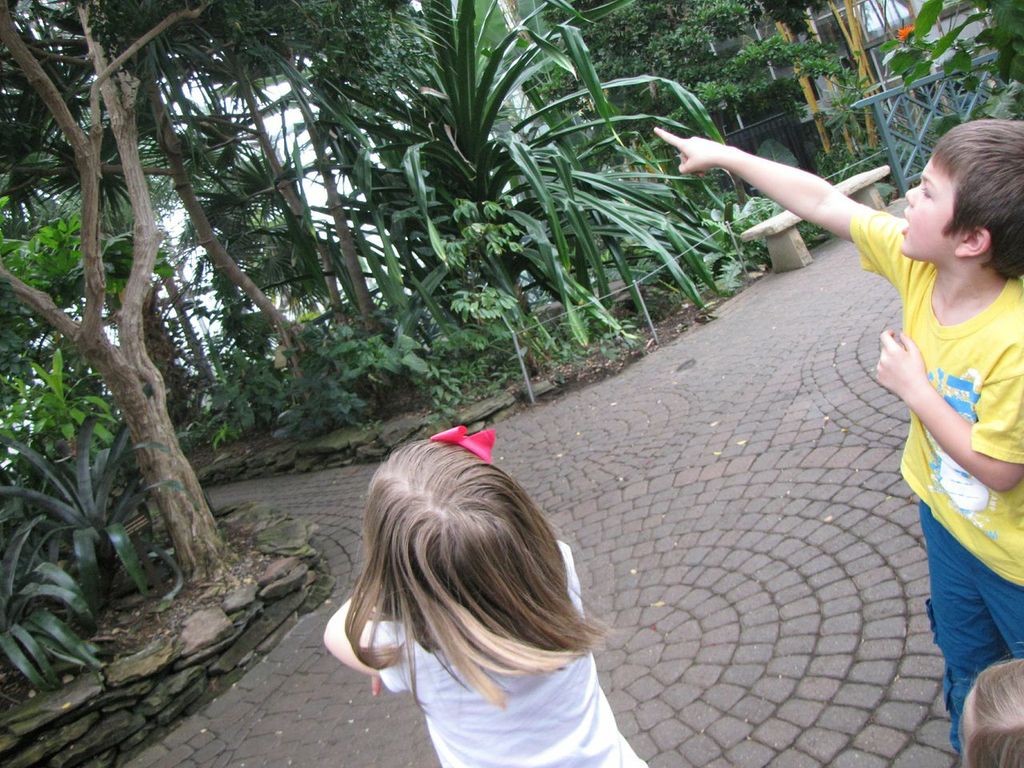 Get Down on the Farm - Two Options
Option 1: At Spring Fling at the Critter Barn you can bottle feed a goat kid, milk a dairy goat, feed animals, hold baby chicks, or plant seeds in the gardens. Admission is free and donations are appreciated. Runs April 4&5, April 7-12. Located in Zeeland, Michigan.
Option 2: Take part in Dairy Discovery's Spring Break Bash. This is Farm Fun for the whole Family! Your guided educational tour includes a hayride, bottle feeding a baby calf, watching cows be milked, a sample of dairy snacks and more! April 11 & 12 tours start at 10 & 11:30. Admission is $8. Family rate: Buy 4 get 1 Free! Located in Alto, Michigan.
Visit the Public Museum's Dinosaur and LEGO Exhibits
The GR Public Museum has two exhibits running right now that are a thrill for families: Dinosaurs Unearthed and the Dream It, Build It LEGO exhibit.
Dinosaurs Unearthed is filled with larger than life feathered animatronic dinosaurs and feathered fossils. Stationed throughout are interactive iPad stations as well as hands-on experiences. During Spring Break the Museum will be staying open late for Dino Late Nights and offering kid meal deals as well.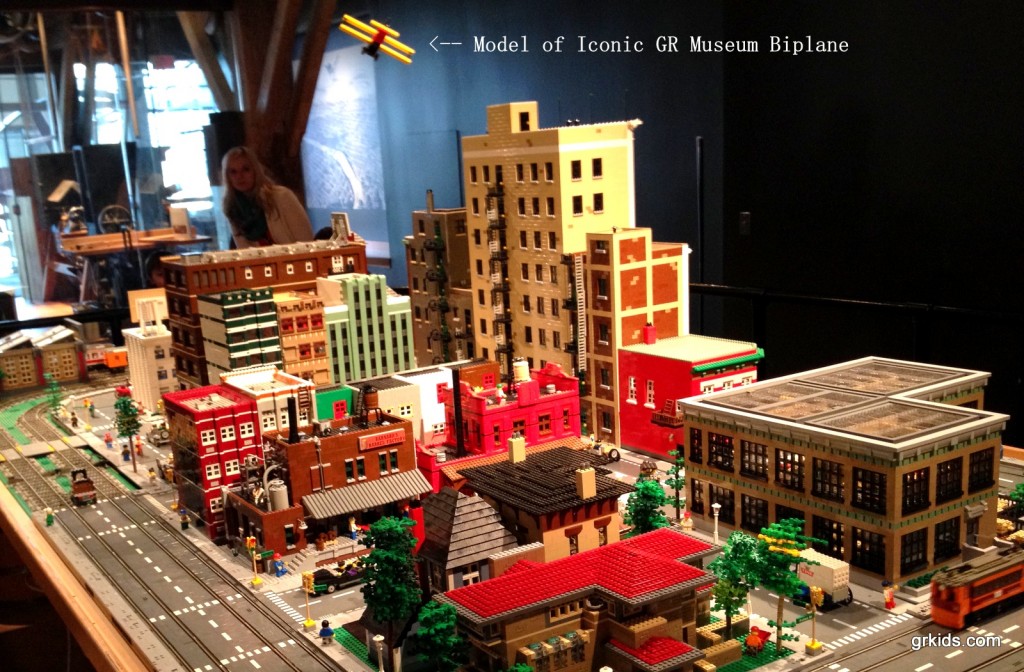 Dream It, Build It is a LEGO exhibit showcasing the architecture of the worlds tallest buildings, as well as a cityscape of Grand Rapids. Plenty of hands-on, interactive experiences just for families have been built into this exhibit, like an I Spy game and more.
During spring break (April 7 - 11) the museum will be open from 9am-8pm daily. Ticket prices for the Dinosaur Exhibit include general admission and are $12 for adults and $7 for children ages 3-18. Members and seniors pay reduced rates.