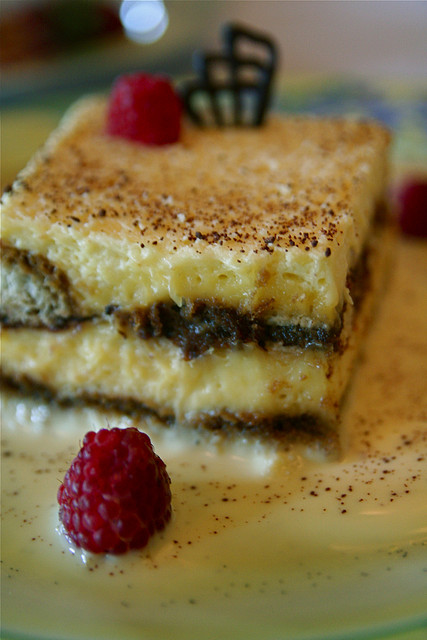 photo by stevendepolo via flickr
With fresh New Years Resolutions and the energy of a New Year ahead, many of us are hoping to eat healthier and prepare better meals in 2013. What better way to kick things into gear than by taking a Grand Rapids cooking class?
There are so many cooking classes offered in Grand Rapids that it might be hard to choose. Some classes are free and others charge a well-worth-it fee. Some also require registration. (Be sure to check the websites for details.)
Ready to get started? Here are a few spots for a cooking lessons that will help you keep your resolution and make your 2013 more delicious. Bon appetite
Grand Rapids Cooking School Started last spring by Chris McKellar and Molly Clauhs, the GR Cooking School offers regularly scheduled classes. Coming up: 1/16 Fresh and Local in the Winter (or, prepare for Valentines Day with a class I think looks yummy: one I think looks great on 1/23: Chocolate Technique)
Kissing Rock Kitchens Chef Tina Marie dishes up tips and techniques (or will serve as a personal chef for your event). Coming up: 1/16 Thai Cuisine and 1/23 Indian Cuisine
GRCC Cooks! Check out the course offerings--they're amazing!--at Grand Rapids Community Colleges Secchia Institute for Culinary Education. Coming up: Fun in France with Michael Schafer and Beer and Food with Josef Huber, Executive Chef at Amway Hotel Corp.
Amore Trattoria Italiano This favorite local restaurant shares its secrets, free, on the 2nd Saturday of every month. Coming up: 1/12, Zuppe (soup) and 2/9, Desserts (tiramisu, truffles, etc.)
Spartan Culinary Classroom Held at the D&W in Grandville, the Spartan Culinary Classroom offers a variety of classes throughout the year. Coming up: 2/2 Superbowl Party Foods and 2/14 Romantic Dinner for Two
Aces in the Kitchen Rylee's Ace Hardware isn't the first place Id think to look for a cooking class, but Chef Kathleen offers them in the Housewares Department (Michigan Street location.) Coming up: 1/12 (12:00pm 1:15pm) Bread Machine Basics and 1/18 (5:15pm 7:30pm) Wok Around the Bloc
The Starving Artist Torrence OHaire, a chef, sommelier, mixologist, and proponent of the Slow Food Movement, leads regular classes and shares his wealth of knowledge. Coming Up: 1/23 (6:00pm 9:00pm) Crucial Chocolate Technique
Reds on the River If you're willing to make the short drive up to Rockford, Reds offers both a cooking school and a wine school. Coming up: Cooking School: 1/19 (11:00-1:00), The Art of Braising; Wine School: 2/5, Germany
Especially For Kids: San Chez (yes, the tapas place!) offers cooking classes for kids. Coming up: 1/14, 1/24, 1/28, and 2/4, 5:00 7:00 Kids learn knife safety, make bread or playdough, and try their hand at decorating cakes and cookies.
Watch For: Bekins Cooking School, which currently offers classes in Grand Haven, is planning to offer cooking classes in GR beginning in 2013.