Ladies and gentlemen, start your engines! The 2014 Freedom Cruise is almost here. This new, patriotic event takes place June 25 - 29 and will feature classic car and bike events and cruises throughout West Michigan in support of local veterans.

Sparta Commissioner Tom Antor, whose father was a veteran, organized the Freedom Cruise to raise money for a new organization, Finish the Mission Veteran Relief Fund, which has applied for 501(c)(3) non-profit status. The Fund aims to provide support to the Grand Rapids Home for Veterans as well to help meet the needs of local veterans and their families. "Freedom isn't free," explains Antor. "People have sacrificed the ultimate sacrifice. Through this event we want people to understand what veterans are going through and create a revenue stream to help them out."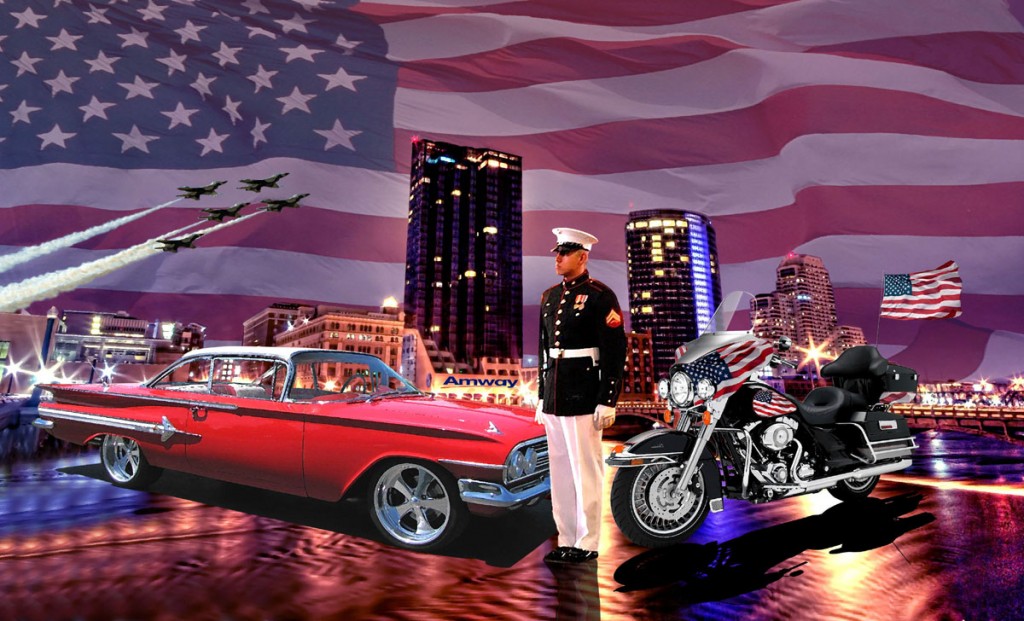 The event kicks off on at 4:00 p.m. on Wednesday, June 25 at Fifth Third Ballpark, with the Whitecaps Motor Rally, where you can enjoy a custom car show, food, beer, and entertainment. "It's going to be a heck of a night," says Brad Schroeder, Operations Director for Village MotorSports, which is the title sponsor for the event.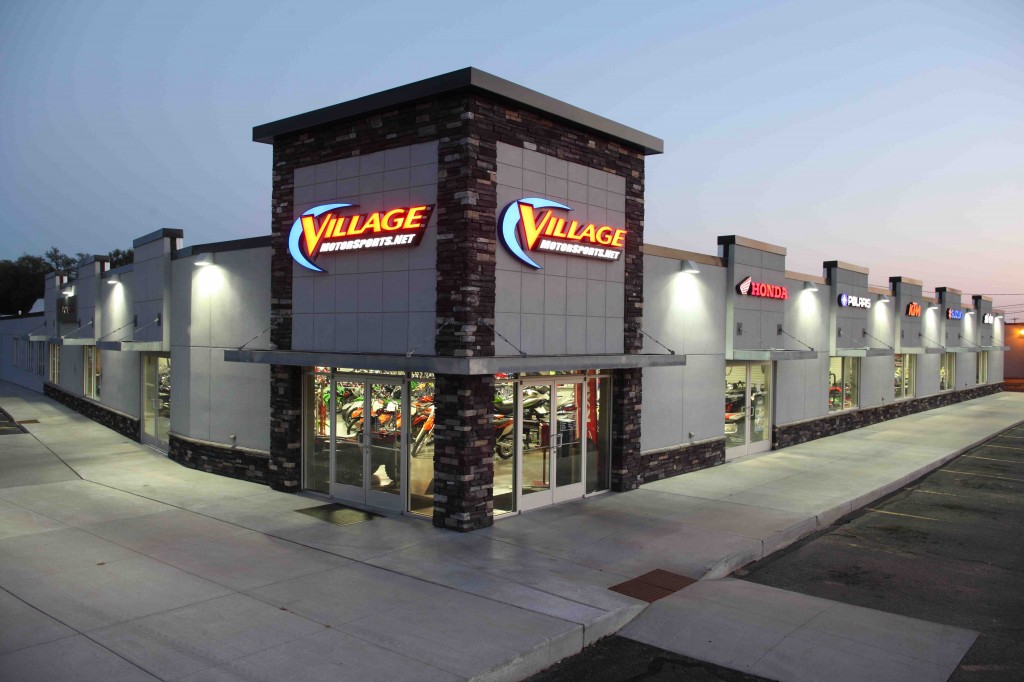 "The entertainment isn't just an afterthought but will be a real treat for attenders. Just for the night, WLAV is moving Blues on the Mall to the ballpark and, aptly, calling it Blues on the Ball," says Schroeder. Live music begins at 6:00 p.m.
Bikers who ride their motorcycles to the Whitecaps Motor Rally will have their own parking section in the main parking lot the car show will be on the other side. In addition, from 4:00 p.m. 6:00 p.m., AJ's Funpark, located right next to Fifth Third Ballpark, will have go-cart races for kids of all ages (AJ's Funpark Kids Fun Race).

The first honor cruise also takes place June 25, which Antor hopes will raise more awareness for veterans. Riders will start at Comstock Park High School and end in Cedar Springs. Car and motorcycle riders who wish to participate can begin gathering as early at 4:00 p.m. at Comstock Park High School. The cost is $20 per vehicle or bike.

"For the honor cruises, all the bikes and cars in the procession will have American flags on them," says Antor. They'll be taking place all over the area, so theres a good chance you'll see one. If you want to participate and don't have a flag, they'll be available for purchase at all of the start venues. "At the end of each honor cruise, gold star families and purple heart recipients will be honored with full military honor guard present," says Antor. (Click here for a list of honor cruise dates and locations.)
At the Village Motor Festival, which takes place in downtown Sparta on Thursday, June 26 (4:00 p.m. 10:00 p.m.), you'll find the main street and parks filled with artists, vendors, free kid events, music, beer and food tents, and lots of entertainment including a dunk tank at Sparta Lanes & Garden patch.
These are just a few many fun events taking place during the Freedom Cruise (most of which are free). Two others you won't want to miss are the Freedom Cruise Golf Classic at The Golf Club at Thornapple Point (June 27, 9:00 a.m., shotgun start) and the Beer City Twilight Cruise. You can see the full schedule of Freedom Cruise events here.
On Friday evening and all day Saturday, The DeltaPlex is the place to be. The 2014 Freedom Cruise Car and Bike Expo begins at 3:00 p.m. on Friday, June 27 and will feature special guests Rick and Kelly Dale from one of the History Channel's most popular shows, American Restoration (5:00 p.m. 9:00 p.m.) as well as the stars of the We're The Fugawis. The bands ODR, Fled Five, and Madison Rising will perform Friday afternoon and evening.
The seminal event of the Freedom Cruise takes place at the DeltaPlex on Saturday, June 28. (This event requires tickets: you can buy them here.) The Bike and Car Expo opens at 11 a.m. and the fun doesn't stop all day. There will be over 250 booths, live entertainment, beer and food. Plus, both The Fugawis Motorcycle Club and Rick and Kelly Dale will be back.
You won't want to miss the special event that evening, which begins with the American Fallen Soldier Presentation honoring fallen MI soldier Spc. Brandon L. Stout, and ends with a Freedom Rocks Grand Rapids Concert featuring Danny The Count Koker (star of Counting Cars) and his band, Counts 77.
"Saturday night event is the epicenter of the event," says Schroeder. "The night will be a celebration of life, proud heritage as Americans, and patriotism. There will be some somber moments but Danny [Koker] does wonderful job of grasping the moment and turning it into a positive event."
In addition to raising money through ticket sales for the Saturday night event at the DeltaPlex, the event will raise funds through a raffle for a 2014 Softail Slim Harley Davidson motorcycle. Raffle tickets are $25 each and will be for sale at all of the Freedom Cruise events. Only 5000 tickets are being sold, so be sure to buy a few and up your chances of taking home the bike!
"Whether or not you win the raffle, Grand Rapids residents can show their support of our troops by flying your flag during the 5 days of the event," says Anton.
If you're a local business that wants to show support, Anton says its easy to become a Destination Sponsor. When you do, your business will receive a Welcome Freedom Cruisers sign to display during the event and event organizers will encourage attendees to support your business.
"This event is very family-oriented and it's inclusionary," says Schroeder. "We all fall under the greater umbrella of Americans. Whether or not we support the wars, supporting the troops is a totally separate thing. Through this even we can say thank you, show our appreciation, and show the people of West Michigan that we believe in our star spangled banner. Everybody's welcome."
In addition, says Schroder, this event will give visitors drawn here for the event the chance to experience everything Grand Rapids has to offer. Hopefully they'll fall in love with the community and keep coming back, he says.