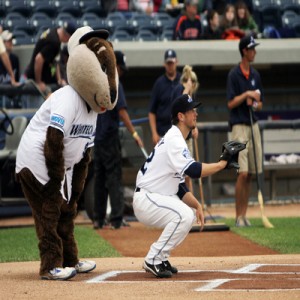 Photo Courtesy of Fifth Third Ballpark
If you're missing football or already losing your March Madness bracket, you're in luck! Baseball is coming back to Grand Rapids quicker than you can say "Strike." Fifth-Third Ballpark, home of the West Michigan Whitecaps, has endured an unprecedented off-season and is excited to announce opening day on April 8th, 2014.
In January of this year, fans weren't so sure that opening day would still be happening as scheduled when a fire tore through the ballpark unexpectedly. I spoke with media relations director Mickey Graham about the challenges to get to opening day. While construction is moving along as weather allows, Graham said it was never an option to not go through with opening day festivities. "The fire was on a Friday, and after cleaning up all weekend, we came to work on Monday and knew opening day was the goal. The fire has made events like opening day even more important."
Spirits have remained high, and while the majority of the visible construction will be done by the game on 4/8, the crew will continue working on the ballpark until Tuesday, June 17th. While a Tuesday end-goal may seem odd, that day is significant for the Whitecaps because Fifth-Third Ballpark will be hosting the 50th Annual All-Star Game that evening! Tickets are on sale now for April 8th's season opener, and Graham is confident that this will be one "that the fans will appreciate."
There will be fireworks following the game, as well as live music, face painting, jugglers and stilt walkers in the concourse!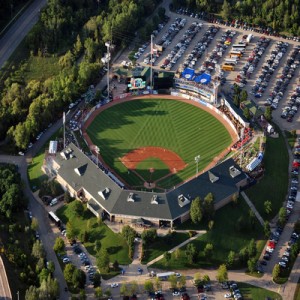 Photo Courtesy of Fifth Third Ballpark
As we approach opening day, Graham pointed out all sorts of things aside from the remodel for fans to love this season. For starters, a new additional mascot has been selected to help Crash the River Rascal cheer on the Whitecaps. Her name (yes, it's a girl!) was voted on just weeks ago and will be released on opening day.
Another vote you still have time to participate in is the newest menu item down at the ballpark: choices for the 2014 delectable treat range from bacon taco shells stuffed with vanilla ice cream to a Pop-Tart BLT...have your say and vote here before March 7th.
This season we also welcome a new team manager, Andrew Graham. He hails from Sydney, Australia and is the first former Whitecap to manage the team. We can expect exciting things from the former catcher.
The Whitecaps are up against the Wisconsin Timber Rattlers at 6:35 pm on Tuesday the 8th, and as Mickey Graham said, "Opening day is always an experience, one of those first signs of spring."
Hope to see you there- PLAY BALL!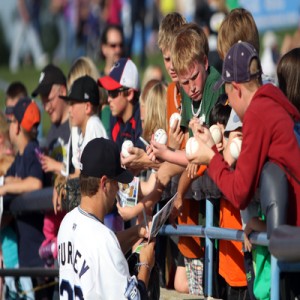 Photo Courtesy of Fifth Third Ballpark