The Gerald R. Ford Presidential Museum will reopen its doors June 7 after undergoing a nearly eight month and a $13 million dollar renovation giving museum guests a more interactive experience as they learn about the life of President Ford from childhood to the White House and beyond.
The redesigned 13,000 square foot second floor exhibit area welcomes visitors with a new theater area, six galleries covering President Ford's life from 1913-2006 and 400 items on display including many for the first time.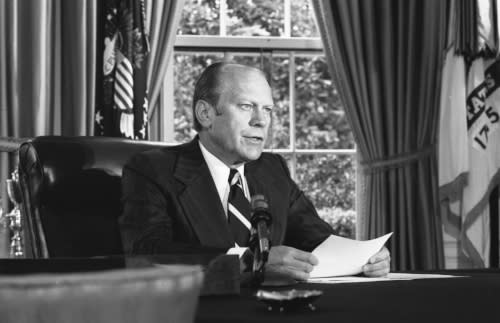 President Gerald R. Ford
Also new to the museum are eight interactive exhibits that give visitors the opportunity to walk in President Ford's shoes when making many of the tough decisions he faced during his presidency. According to Red Cavaney, chairperson of the Gerald R. Ford Presidential Foundation, the foundation hopes the new exhibits teach the next generation of leaders the importance of leading with integrity just as President Ford and the first lady demonstrated.
Keeping the focus on learning, the two-story DeVos Learning Center adds 8,000-square-foot to the museum creating a space for teachers to bring entire classrooms into the museum for an unparalleled educational outing.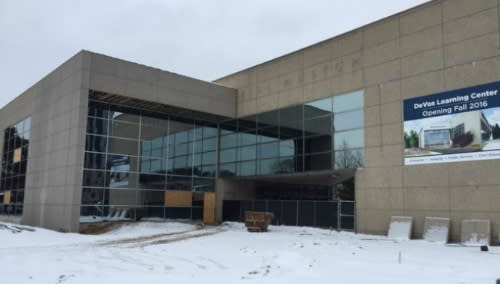 DeVos Learning Center 
Photo courtesy WOODTV.com
Intrigued yet? Then make sure to come to the grand opening ceremony June 7 at 10:00 a.m. featuring a kid-friendly ceremony, children's activities and free admission. Look for more details on their Facebook page and see you there!