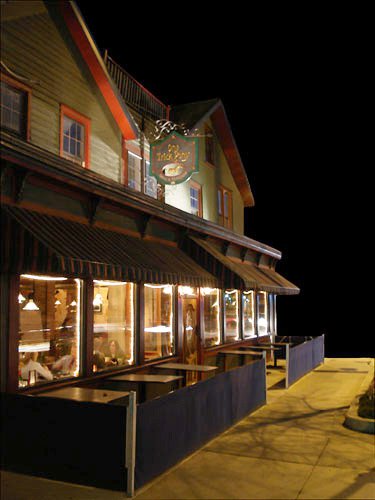 One Trick Pony, Grand Rapids
You can't visit Grand Rapids without feeling the impact of its philanthropic denizens. From beautiful Meijer Gardens (Frederik Meijer) to DeVos Performance Hall (Richard M. DeVos), evidence abounds. But philanthropy in Grand Rapids isn't limited to corporate business owners. Restaurateurs and entrepreneurs in Grand Rapids have found creative ways to give back to the community, including one innovative program that aims to end hunger for children.
One restaurant owner who's serious about giving back is Dan Verhil, owner of The Cottage Bar and One Trick Pony. "Philanthropy is contagious," he says, "and this is a very philanthropic community we live in. There are a lot of good models of people who have given back. If I can do that in even a small way I'd like to emulate that."
That's exactly what he's done--but in a rather big way.
Verhil is this years recipient of the Michigan Restaurant Associations Cornerstone Humanitarian of the Year award. He received the statewide award, which was created by the National Restaurant Association, for his commitment to community service and community projects. It's the second time Verhil has been honored with the award; he was also the 2007 recipient.
As one of 50 nominees in contention for the National Award, which will be announced at the National Restaurant Association's Public Affairs Conference in Washington, DC. later this week, Verhil is eligible for a $5000 prize. If he wins, Verhil says he'll direct the winning to support local charities in Grand Rapids. That's not surprising, given that he's been hosting charity events at his restaurants for thirty-two years.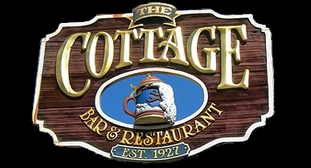 The Cottage Bar held its first annual chili cook-off in 1981, pitting chili chef against chili chef in the streets outside the restaurant. That first year, says Verhil, 12 chefs competed for bragging rights and proceeds benefited the Kidney Foundation of Michigan.
The event has grown in popularity and these days Verhil limits participation: the first 40 chili competitors to sign up are in. He fences off the entire first block of LaGrave Avenue and brings in a stage for musicians so guests can enjoy live music while the chefs tend to their chili under the tents. At 3:00 in the afternoon, an impartial panel of judges chooses the winner. It's one big charity block party, and over the years its netted more than $145,000 for Gilda's Club of Grand Rapids.
But Verhil's philanthropy doesn't stop there. Just around the corner, at One Trick Pony, he's raised over $75,000 for a number of local charities through the Monday Night Hat Trick Concert Series. That event has come to a close, but Verhil and friend Ralston Bowles have teamed up to launch Earthwork Music Presents Monday Night Live, featuring artists from the Earthworks Music Collective label. The first show, with artist The True Falsettos, took place last week. There are 3 more scheduled this spring (artists begin at 7:30 p.m.):
4/22: Jen Sygit, Americana singer-songwriter
5/6: Red Tail Ring, progressive/traditional folk duo
5/20: Gifts or Creatures, progressive/nostalgic Americana
But Dan Verhil's not the only philanthropic restaurateur in Grand Rapids.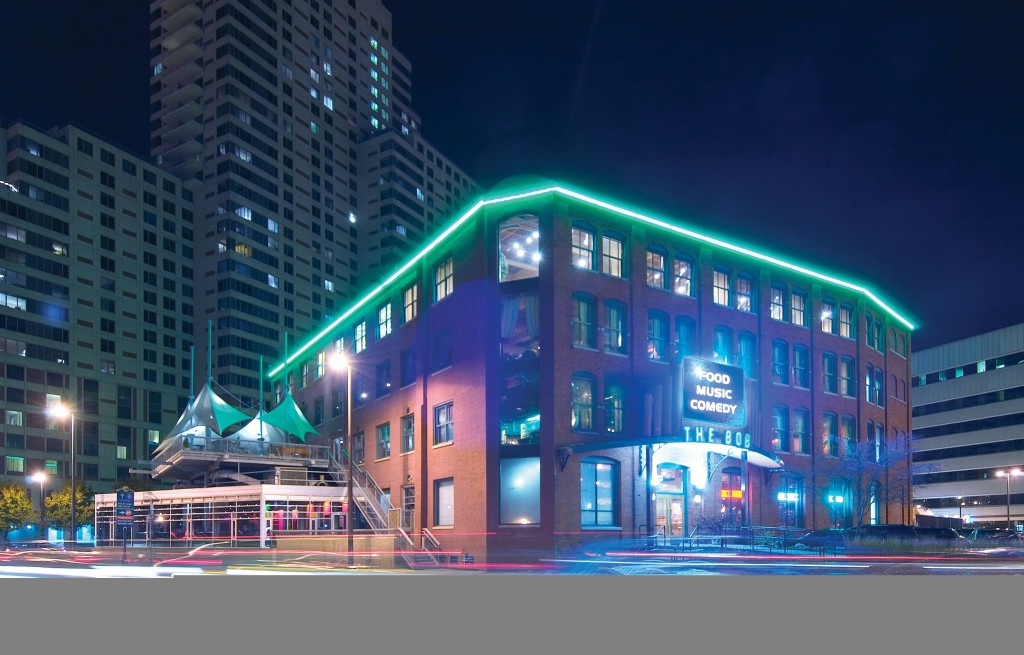 The Gilmore Collections the B.O.B. hosts a twice-a-year fundraiser, Soups On For All!, which benefits Catholic Charities West Michigan. Each year the event raises over $100,000 to help CCWM deliver meals to the homebound, stock food pantries, and more.
And chefs from a number of local restaurants join forces to annually to support the Signature Chefs March of Dimes Auction. (Last year's participants included chefs from local favorites--Amore Trattoria Italiana, Bostwick Lake Inn and six.one.six.) Guests at the fundraiser sample culinary delectables and bid on silent and live auction items to raise money for lifesaving research and educational programs, including the March of Dimes NICU Family Support Program at Helen DeVos Children's Hospital.
If all of these restaurants are making you think about going out to dinner, wait! Instead of just eating a meal out, you can score a deal, eat out, and help feed a hungry child in one fell swoop. How? Jonathan Kumar is glad you asked!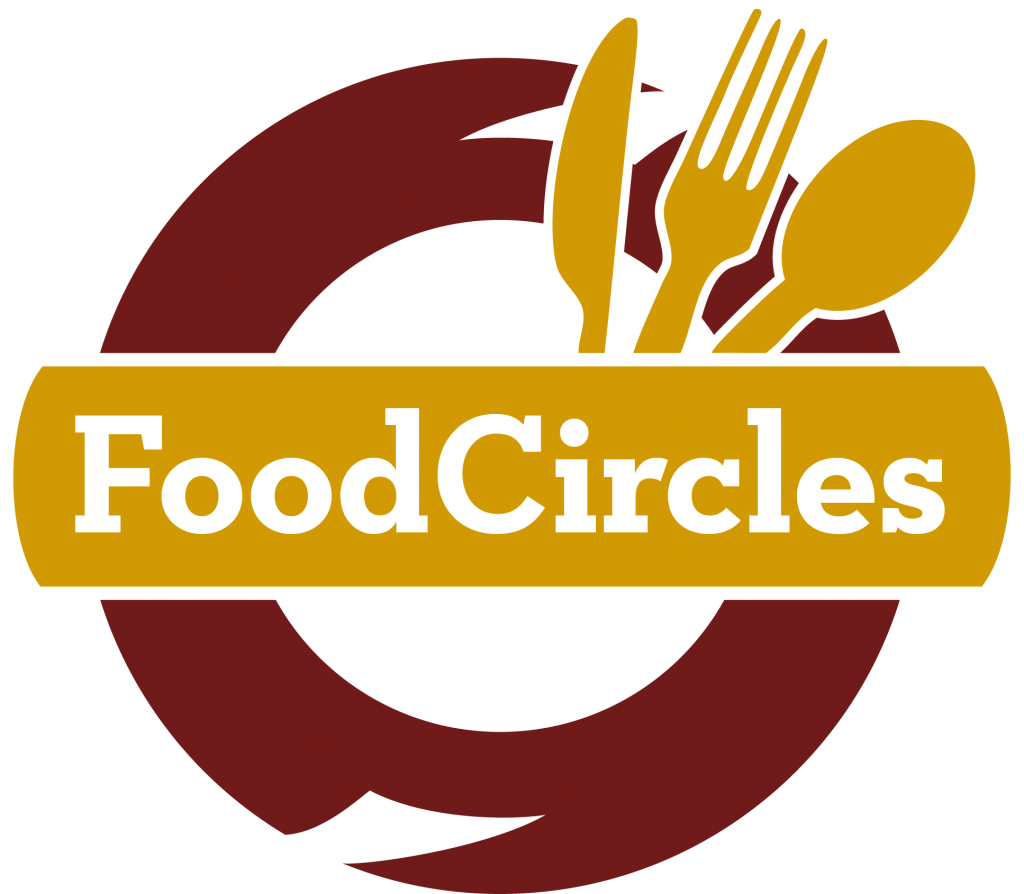 Kumar, founder of FoodCircles.net, wants consumers to stop and think for just a minute before we head out to eat for the evening. His company contracts with local restaurants to give customers a deal if they eat at their restaurant. Currently, that means $5 off of a $25 bill at San Chez, for example, or free crack fries at HopCat. When you redeem your voucher, FoodCircles makes a donation that helps feed a hungry child. Users choose whether to support Kids Food Basket, a local charity, or World Vision, an international charity. Either way, the restaurants gets customers, you get a deal, and a child gets a meal. Its a win-win-win.
When he talks about kids and hunger, Kumar is passionate about the cause. "The ultimate solution is education and awareness for the parents," he explains, "but while were in this process kids shouldn't have to suffer. These kids aren't able to study and play when they want to because they're operating on an empty stomach. After two years, that has permanent effects. It impacts their high school experience, their college, their future, their job. It all starts with getting basic dinners at home."
Since the FoodCircles website and free app premiered in Grand Rapids just a year ago almost 1300 children have been fed.
FoodCircles will be launching a new easier-to-understand model in the next few months, where consumers will purchase a coupon for an appetizer, dessert, or non-alcoholic drink at participating restaurants for just $1. "Think of it like a Groupon with a conscience," says Kumar, where 100% of your $1 goes to feed kids in need. Grand Rapids restaurants benefit from increased traffic and additional sales, says Kumar, and he believes these patrons are likely to be repeat customers. Essentially restaurants are able to meet new customers who are very passionate and loyal to causes, says Kumar. "They're getting a customer who believes what they believe: that no one should go hungry."