Forget about a trip to Cannes: we have our own stellar film festival right here in Grand Rapids!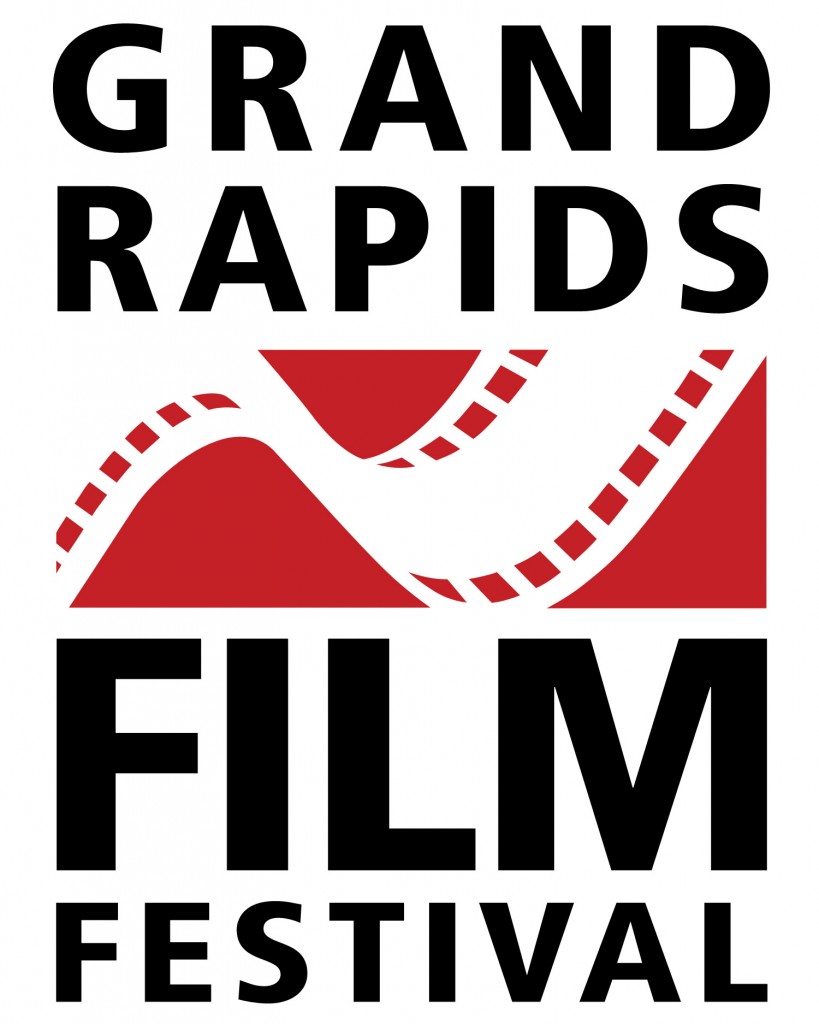 Get ready to view some fantastic flicks at the The Grand Rapids Film Festival, which runs from April 9 - 13, 2014. With 45 films, including 8 from Michigan and others from the Netherlands, the UK, Serbia, Canada, and Sweden, the Grand Rapids Film Festival has something for everyone.
Finalist for the festival were culled from 122 submissions by 25 judges, who used a rubric designed by professors from the film programs at Grand Valley State University, Cornerstone University, Calvin College, Compass College of Cinematic Arts, and Ferris State University. Having the resources of five local schools with film programs allows the Grand Rapids Film Festival to pull from a breadth of knowledge about the industry to produce a high-quality film festival.
17 Pearl Street (the Kendall College of Art and Design's N. Woodbridge Ferris Building AKA the old Art Museum) is the education hub of the festival, so that's where you'll find screenings of documentaries, student shorts, educational panels, and the festival's hallmark production workshop.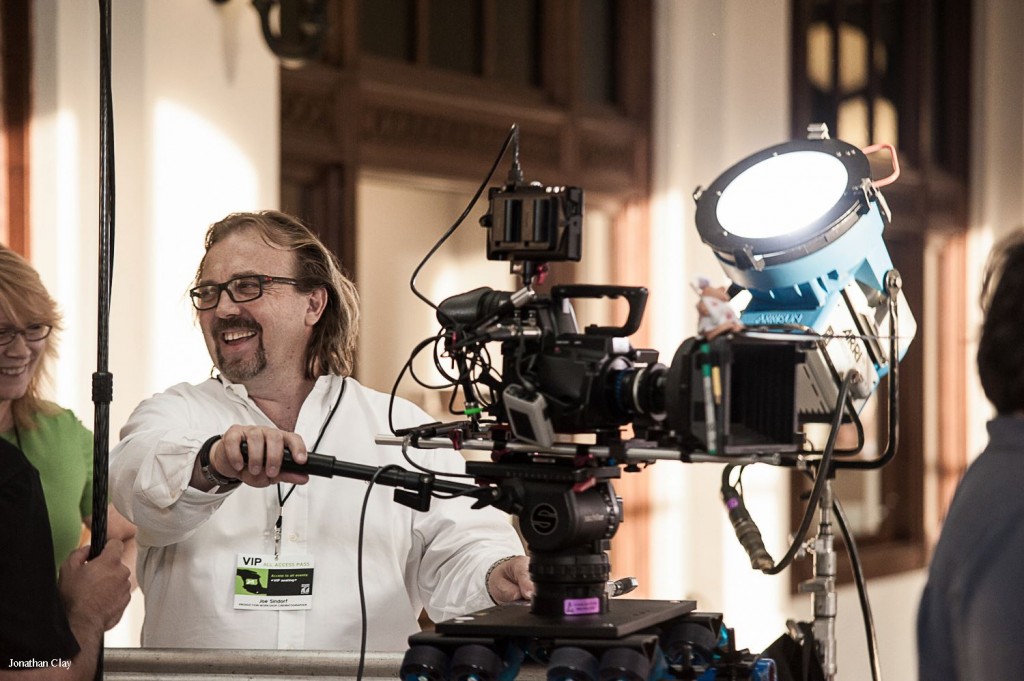 photo courtesy of GRFF
"Participants in the production workshop write a script, storyboard, and shoot a 3-minute short. After the live shoot on Saturday, we give the footage to three different editors," says Jennifer Shaneberger, Executive Director of the Grand Rapids Film Festival. "On Sunday, the participants watch the three different edits. The whole thing is a really great experience and helps students see what a career in film looks like."
Viewing the production workshop is free to the public. If you'd like to participate, you can click here to enroll in the screenwriting segment of the production workshop; and click here to enroll in the storyboarding segment. (Do both - it's worth it and they're only $5 each!) The production workshop runs the length of the festival, with script writing on Thursday (4/10), storyboarding Friday (4/11), shooting Saturday (4/12), and screening on Sunday (4/12).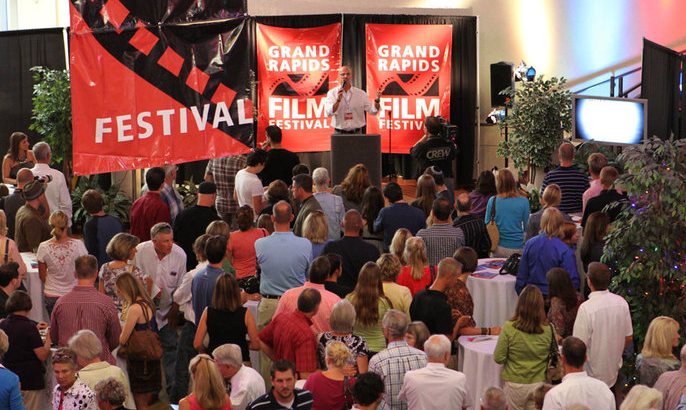 photo courtesy of GRFF
You'll also find several free panels at 17 Pearl Street, including a Portfolio Presentation from Bernadette Vida, a Sound Design presentation by Kelley Baker, a panel on crowdsourcing, and a panel for the Addy Award winners.
"Crowdsourcing is so hot right now," explains Shaneberger. "It's the dream that the public will fund your project." The Grand Rapids Film Festival crowdsourcing panel will include experts Rose Spinelli (TheCrowdFundementals) and Kelley Baker (Angry Filmmaker), both of whom will talk about crowd funding and what it's like to source your film from your own network. The panel takes place at 3:00pm on Saturday 4/12.
Another panel, for the Addy Award winners, reflects the focus of this year's film festival, which is exploring the different economic inputs that the film industry employs: essentially, the ways creative people can make a living in the industry, which includes advertising. "There's a world of work for filmmakers in commercials," says Shaneberger. "We're really trying to show the different kinds of jobs that creatives can have in the film industry." You can catch the Addy Awards panel at 1:30 Saturday (17 Pearl Street).
Also at 17 Pearl are free educational presentations. Bernadine Vida, a professional costume designer who's worked on films like Transformers, The Island, and Real Steel, will be giving a portfolio presentation at 1:00 on Friday, 4/11. Kelley Baker, who's also participating in the crowdsourcing panel, has done sound design for films like Good Will Hunting and My Own Private Idaho. Hell be giving a presentation on sound design at 3:00 on Friday 4/11.
The Grand Rapids Public Museum is where you'll find family friendly programming, like Saturday mornings animation screenings. For just $5 per person, you can enjoy cartoons you wont see anywhere else. Plus, your admission includes admission to the Public Museum, so you can spend a few hours afterwards touring their current exhibits with your kids
If you're up for something a little more edgy, check out the film screenings at the Pyramid Scheme on Thursday night, 4/10. One of the first films to rise to the top in this years submissions was a student film called If We Were Adults. You can see it here, along with other adult content films, during the Thursday night screening which is only for adults 18 and older.
If you come to the Pyramid Scheme earlier, from 7:00pm - 9:00 pm, you can catch the Fashion for Film Showcase at the Pyramid Scheme. The showcase ties in with this years theme by presenting costume design as another area of the film industry where creative people can earn a living. "For the Fashion for Film Showcase, Bernadine Vida has been working with Kendall Students, teaching them about design for the film industry," says Shaneberger. "On Thursday night, we're going to showcase their designs." Tickets for the Fashion for Film Showcase can be purchased here.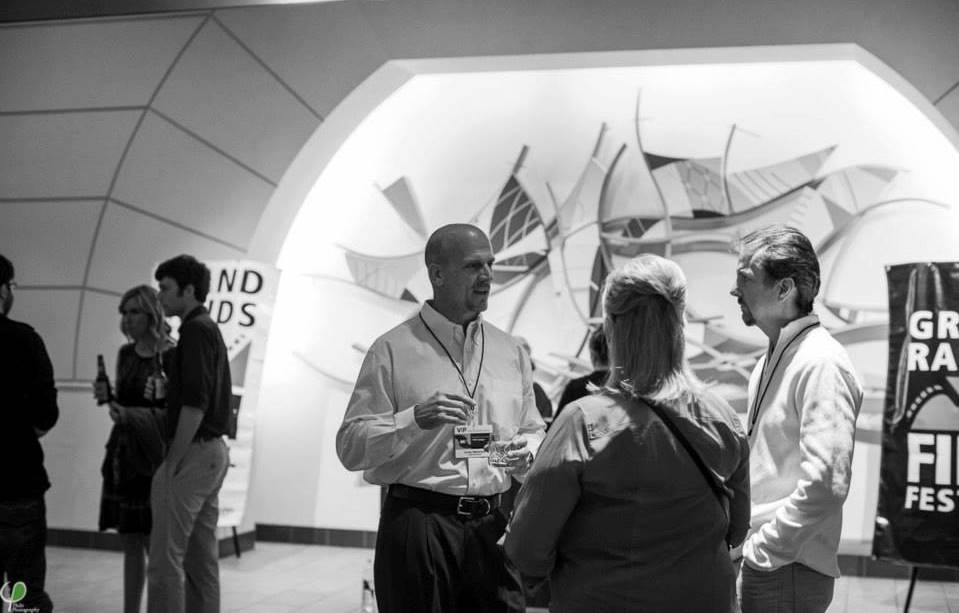 photo courtesy of GRFF
Check the Grand Rapids Film Festivals website later this week for the final schedule for screenings and other events. One screening you wont want to miss is the documentary Aliens. The filmmaker is a Somalian refugee who lived in Ukraine before coming to Grand Rapids. "His film is about being a Somalian refugee, living in another country, and what that looks like," says Shaneberger. "It's a great documentary."
Awards for the best feature, short narrative, documentary, student short and best in show will be presented on April 11, in a program from 7:00pm - 9:00pm, at the Eve Lounge in the B.O.B.