Grand Rapids is bursting with local shopping destinations that will keep up with your style standards and delight your wallet. Whether looking for yourself or a special someone, the resale and consignment scene in GR has much to offer. Today's consignment shops are trendy, ecoconscious and just full of surprises. Grab a friend and head out to make your next discovery!
You'd never guess you were in a consignment store when first stepping into this boutique. Clothes and accessory displays looks like that of a retail boutique and offer a lovely shopping experience. Dresses, shirts, skirts and jeans are arranged according to size, making it easy to find treasures just right for you. Even better - this store has a play area, changing table and kids clothing section for those bringing little shoppers along.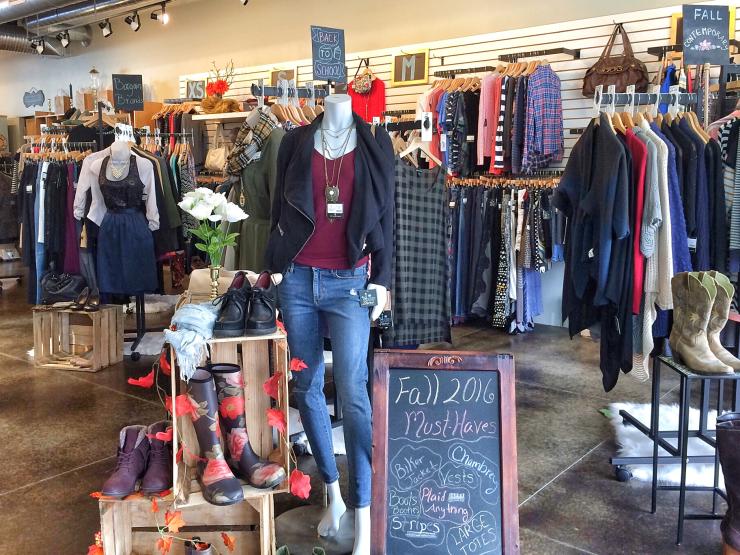 Hours: M-Sa 10am-7pm
1005 Lake Dr SE. Grand Rapids. 49056
(616) 202-4949
Featuring a mix of new furniture and quality consignment pieces, this large show room carries everything from dining room tables to sofas to throw pillows and lamps.
Hours: M-Th & Sa12pm- 6pm; F 10am- 8pm
3555 Lake Eastbrook Blvd SE, Grand Rapids, MI
(616) 813-8831
This upscale women's clothing shop in Ada features a Designer Room with couture by Gucci, Chanel, Prada and more. Throughout the rest of the shop, find name brands and boutique labels all arranged by size and color for easy shopping. 
Hours: T,W,F: 10am-6pm; Th 10am-8pm; Sa 10am - 4 pm
7504 Thornapple River Drive, Ada, MI 49301
(616) 676-1869
A shop for men and women, Hello Again mixes consignment items with new outlet-priced name brands wares from Armani, Zanella, Cole Haan, Burberry, and others. This is a great place to find luxury accessory gifts for him or her.
Hours: M-F 10am-6pm; Sa 10am-4pm
6744 Cascade Rd SE, Grand Rapids, MI
(616) 608-6265
High end consignment furniture with an eclectic mix of new furniture to gives that perfect mix for all budgets. Check back often as their inventory changes constantly.
Hours: M 10am-7pm; T-F 10am-6pm; Sa 10am-4pm
753 Lincoln Ave. Holland, MI 49423
(616) 546 8642
ReBlue
Trendy and hip, ReBlue offers merchandise in an eclectic setting. This upscale Goodwill boutique features unique items for women, men and your home.
Hours: T,W 11am - 6 pm; Th,F 11am-7pm; Sa,Su 11am-5pm
1423 Lake Drive Grand Rapids, MI 49506
(616) 232 -5879
Consignors offer home accents, furniture, and a mix of new and like-new clothing at this downtown Rockford store.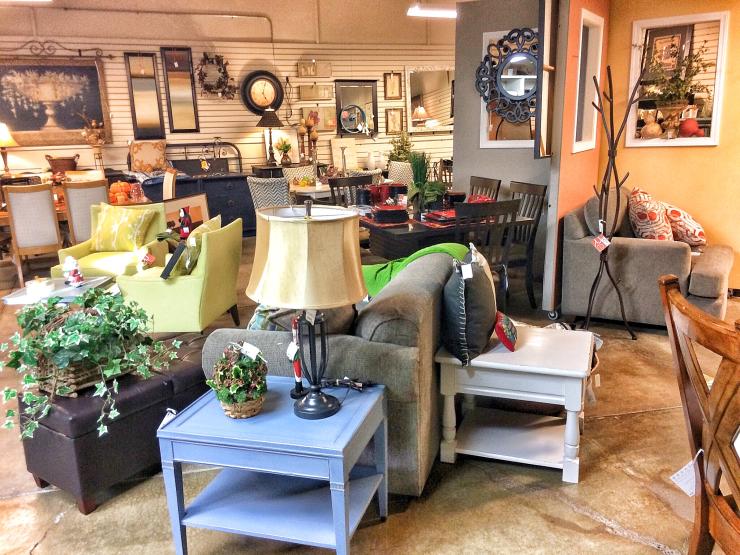 Hours: M-F 10am-8pm
41 Courtland St. Rockford, MI 49341
(616) 884-0535
Shop affordably, in style, at Rock Paper Scissors in their historic building. This local consignment store is home to "on-trend, gently worn items from style-conscious people like you." What's not to love?
Hours: M-Sa 10am-7pm
145 Diamond Avenue Southeast, Grand Rapids, Michigan 49506
(616) 805-6848
Rosa's closet is popular with consignors and shoppers alike. Known for providing designer clothing and accessories in great condition, there's always something new to find at Rosa's Closet.
Hours: M-F 10am-7pm; Sa 10am-6pm; Su 12pm-4pm
2141 Wealthy St SE, Grand Rapids, MI 49506
(616) 242-9100
Energetic and fun, Urban Exchange is know for their wide selection of upscale denim, as well as styling women's outfits from separates to accessories. Stop in for friendly service and wardrobe inspiration!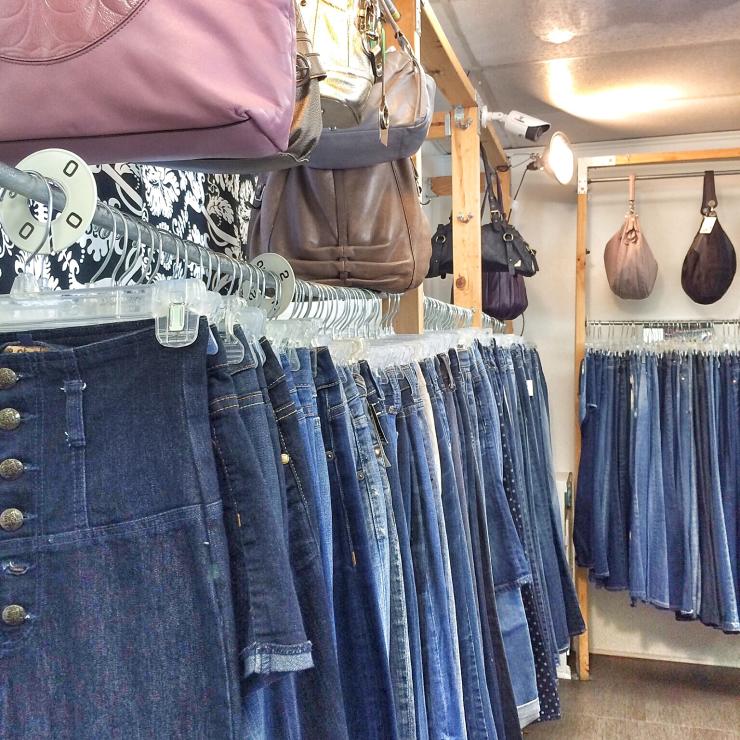 Hours: M-F 10am-7pm; Sa 10am-5pm
926 Fulton St E, Grand Rapids, MI
(616) 889-0947
This fantastic consignment boutique houses clothing for kids from newborn to young teen. Brands like Lilly Pulitzer, Justice and Matilda Jane are displayed alongside other well-known makers. Children's accessories and handmade articles round out the offerings at Village Kids in Ada.
Hours: M-F 9am-6pm; Sa 10am-3pm
6739 E. Fulton Ada, MI 49301
(616) 682-2848
Windsor Cottage boasts two locations, brimming with top-notch resale furniture. In addition to furniture, their stores are filled with artwork, mirrors, rugs, lamps and other household items.
Thornapple Location
Hours: M-F 10am-6pm; Sa 10am-4pm
2899 Thornapple River Drive, S.E., Grand Rapids, MI 49546
(616) 940-3290
Cherry Location
Hours: M-Th 10am-6pm; F-Sa 10am-8pm; Sun 11am-4pm
923 Cherry St. S.E., Grand Rapids, MI 49503
(616) 233-0411