While there have been many things I've missed as a result of the pandemic, one of the things I've missed the most is seeing live performances. Now that theaters and concert venues are reopening their doors, I can't wait to return to Midtown on the second floor of Studio Park, essentially a one-shop stop for entertainment that includes restaurants and a nine-screen movie theater, in the heart of downtown Grand Rapids. 
Taking in a performance at Listening Room is a great way to spend an evening. The well-lit and clean Studio Park garage made parking a breeze and even got me in a musical mood. No elevator music being piped in through those garage speakers!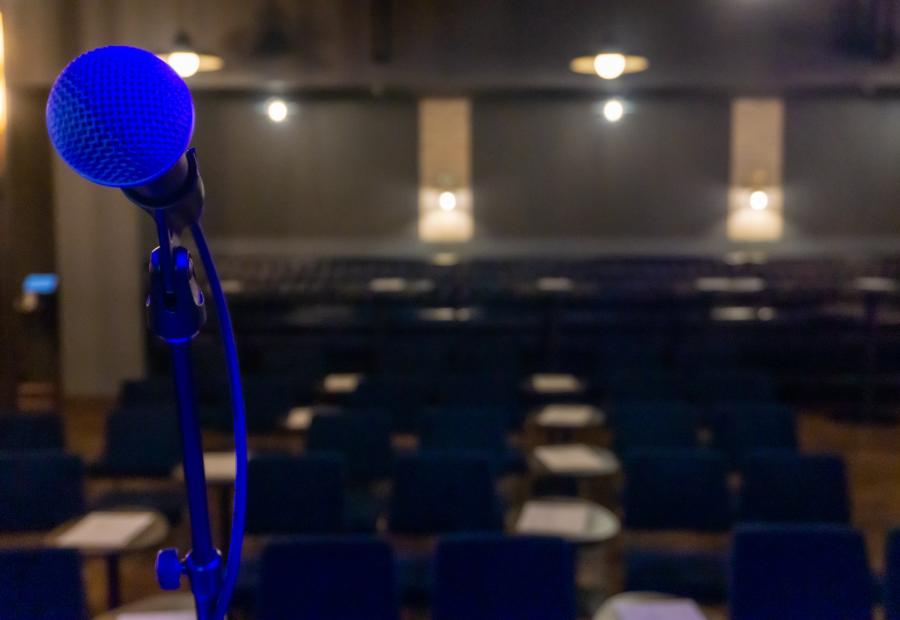 Midtown was designed to have a cozy and intimate candle lit vibe.
Photo by Brian Craig for Experience Grand Rapids
With only 200 seats, the venue holds quite a few fans and yet still feels intimate. Midtown is general admission seating on a first-come, first- served basis so I suggest getting there early. The floor features comfortable chairs with plenty of legroom and cocktail tables ready for your drinks. 
The fantastic wait staff and full bar selection including wine, liquor, craft cocktails, and beer at very reasonable prices make the pre-show wait a breeze.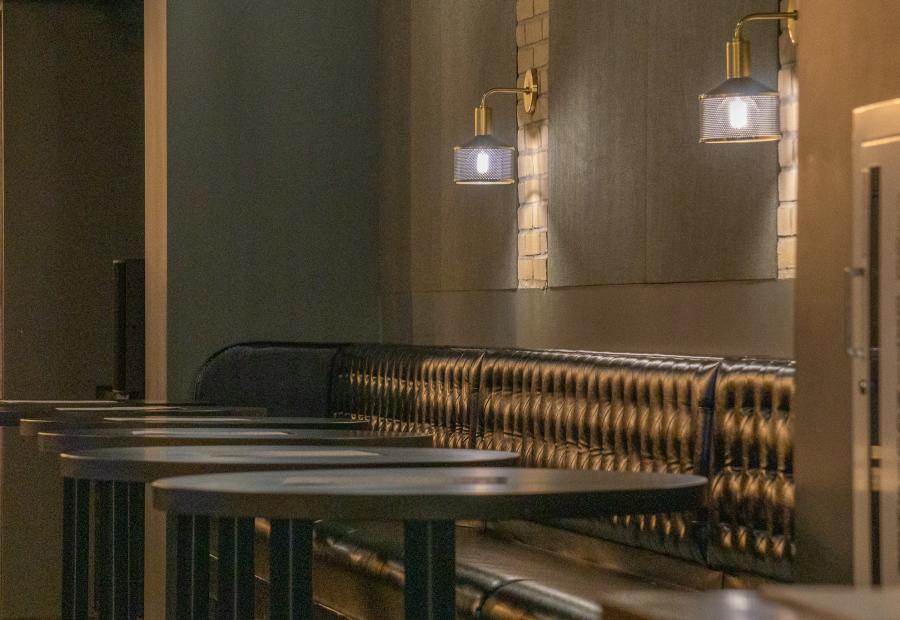 Midtown features seating wrapping 180 degrees around the stage with booths and high tops along the walls.
Quinn Mathews, Director of Music and Programming for Studio Park and Talent Buyer for Midtown, says the concept of Midtown has always been an environment to come in and take time away from everyday life stresses. "We want our listeners to have a drink, bring their friends, and relax," Quinn says. "And when the show starts focus and take in the live entertainment that the performers have worked on to provide for your experience!"
I personally appreciated the cozy, intimate, candlelit vibe of Midtown and found it easy to immerse myself in the experience of a live performance. It is truly one of my favorite ways to spend an evening with friends. 
When designing the room, musicians and music fans were at the forefront. Seating flanks the semi-circle stage 180 degrees from one side to the other, including booths and high top seating along the walls. Seventeen well-placed speakers throughout the room allow the sound to travel to the back of the room without blasting speakers near the stage. 
Once the lights go down, Midtown truly shines. Attendees are expected to fully listen and attentive wait staff makes that easy. If you care for a refreshment simply raise your hand and the attentive wait staff will come to you, allowing everyone to enjoy the artists. 
Quinn is proud to say Midtown books their live entertainment for everyone. "We enjoy all forms of live performance from jazz to rock to comedy, improv, bluegrass, and anything in between and I am sure you will too," he says.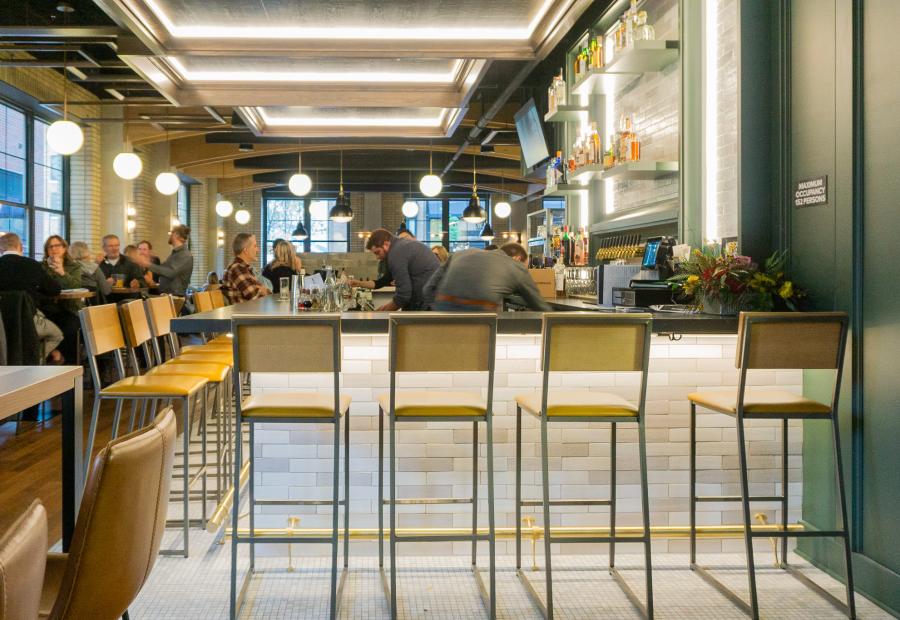 Head to dinner before the show - or grab drinks after - at One Twenty Three in Studio Park.
Photo by Brian Craig for Experience Grand Rapids
Just because the music stops doesn't mean you have to go home! A great option right inside Studio Park for a snack or drink to talk over the great show you just saw is One Twenty Three located on the first floor. 
After sitting for a bit, I like to stretch my legs with a quick walk so we usually head to HopCat or Stella's Lounge to finish our evening. Z's Restaurant and Bar is also a nice walk from Studio Park, and if you are there on a Tuesday, Wednesday, or Thursday and feel inspired, put your name in for karaoke night! 
Keep an eye on the schedule for Midtown as Mathews adds new shows often. "Many of the artists we book play in much bigger venues in larger markets like Detroit or Chicago and we are able to land them on a travel day between sometimes to play in this intimate space," he says.
If you haven't been to Midtown or attended a show on the lawn at Studio Park, this is the time to do it. You won't be disappointed!
Get your groove on at 100+ live-music venues, indoors & out. pictured: Studio Park