Laughfest tickets went on sale this week, which has me thinking of all things funny. I have to wait until March to get my Laughfest on, but in the meantime Grand Rapids has a lot of great comedy to tide me over. Here are three places you definitely want to check out for the Grand Rapids comedy scene.
Grand Rapids Comedy Jam
​Friday January 18th at the Intersection, the New World Comedy Presents in the "Black, White, and Brown Unity Show" in honor of Martin Luther King Jr. Happening at the Intersection, doors open 8pm and tickets are $7.00. Check out Intersection's website for more details.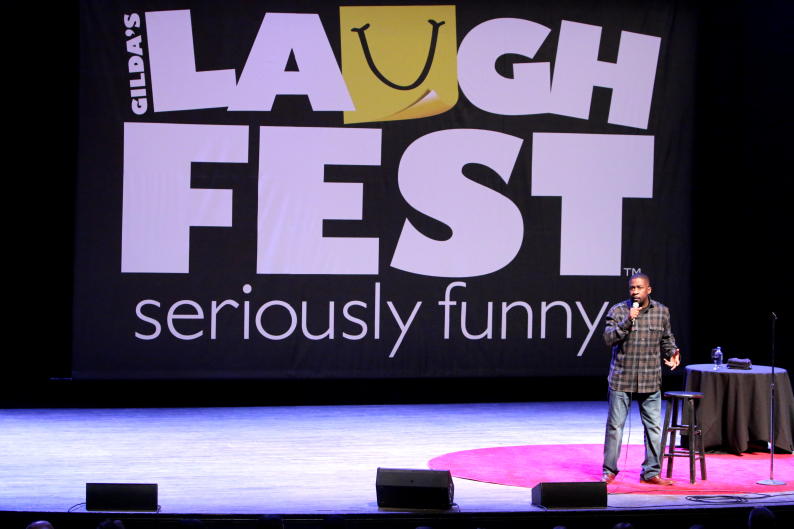 LaughFest is the nation's first-ever community-wide festival of laughter.
Photo Credit: LaughFest
---
Dr Grins
Grand Rapids major comedy club and the place to see the country's up and coming comics. Located in the B.O.B. downtown, so you can conveniently make a night of it, you can catch a show on Thursday, Friday or Saturday night. You can check out their website for their upcoming lineup, pricing and times.
River City Improv
Improvisational comedy without being offensive is the mission of River City Improv. Made up of Calvin College alumni, their crew is often changing, but the guaranteed laughs remain a constant. Tickets are $10 and held at either the college or downtown at the Ladies Literary club. Check out their website for schedule and details.
Never miss a post!
Subscribe to the Insider Experience blog.