When Mercedes Lopez-Duran was a little girl, she imagined she might go to the head of the class when she grew up - as a teacher. Instead, today she's the head of a thriving, local restaurant. Lopez-Duran is the owner and creative chef at El Granjero, a Grand Rapids restaurant that prides itself on serving delicious, authentic Mexican dishes like grilled cactus, and bright pink, sweet Jamaica (pronounced ha-my-cah) juice made from the Jamaica flower.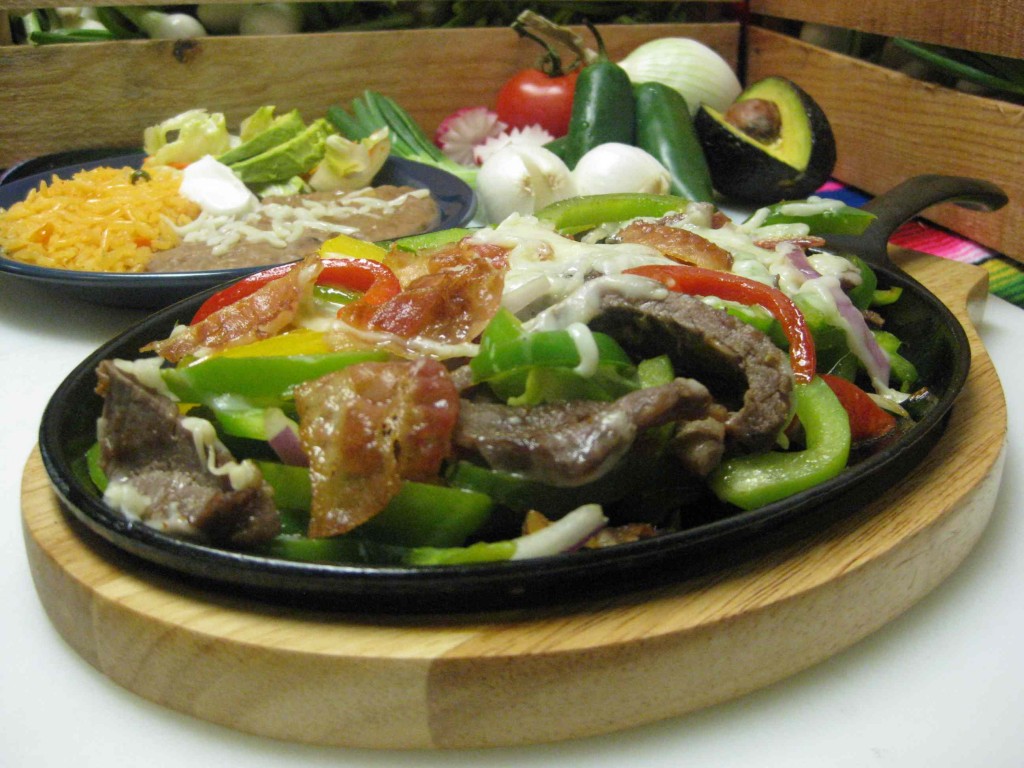 Alambre Especial, photo courtesy of El Granjero Mexican Grill
Lopez-Duran's path to restaurant ownership and culinary creativity took a few twists and turns. As a young woman she entered the business world rather than teaching, working as a secretary in an accounting office. She later pursued schooling to become an accountant herself, but married before she embarked on a career filled with numbers and balance sheets. Once married, Lopez-Duran stayed home and it was more than a decade before she returned to the workforce.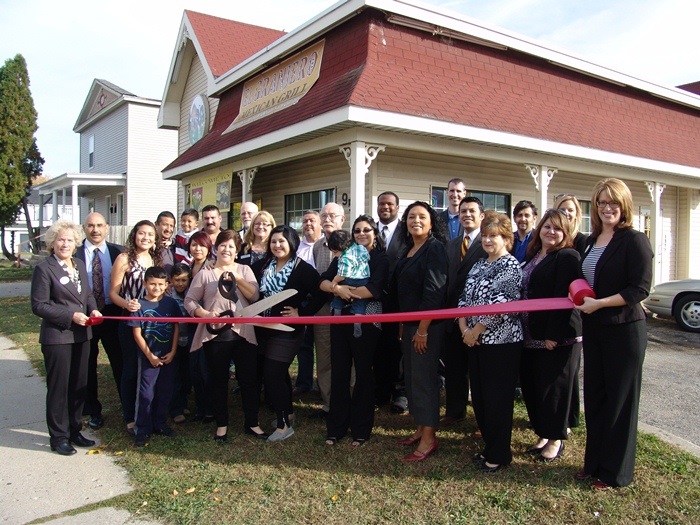 photo courtesy of El Granjero Mexican Grill
When Lopez-Duran decided to return to work, she ditched the accounting idea and turned to her passion: cooking. She inquired at restaurants in Mexico City, but without restaurant experience was only able to find work as a dishwasher. Her new manager assured her that if she worked hard she could rise through the ranks. Such a roadblock might have dissuaded a less determined person, but not Lopez-Duran. Three days after she began her new dishwashing job, she received her first promotion.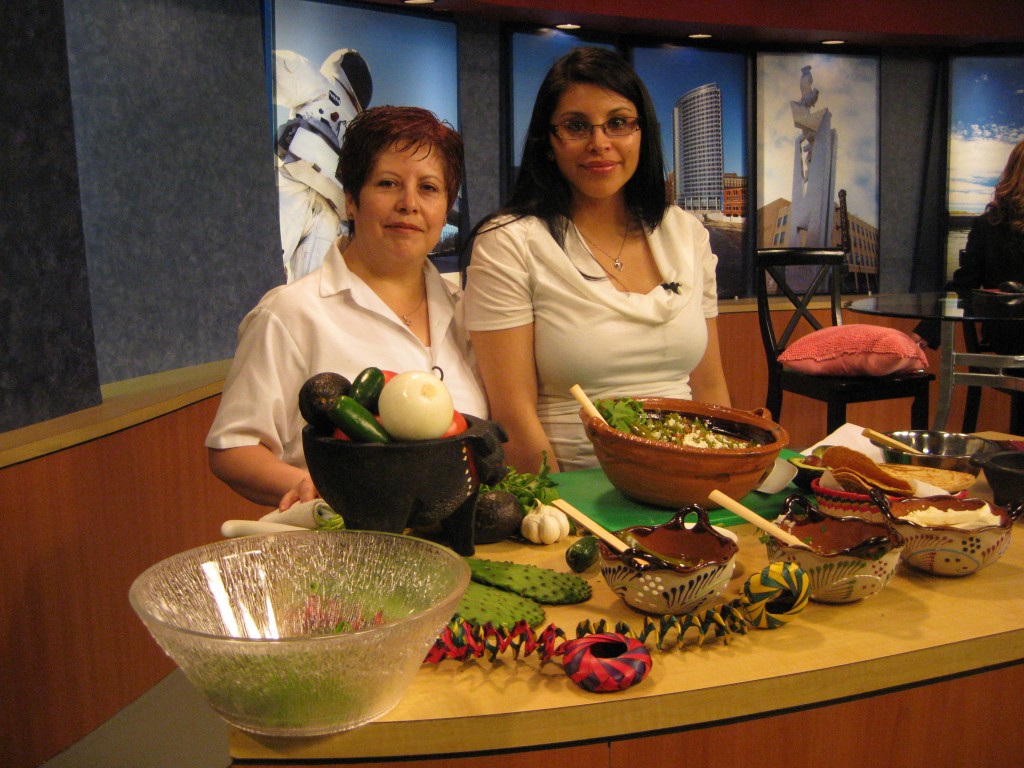 Mercedez Lopez-Duran and her daughter, Paola R. Mendivil; photo courtesy of El Granjero Mexican Grill
In time, Lopez-Duran moved from Mexico City to the United States, and took a job waitressing--her first time serving tables--at Tacos El Ganadero in Grand Rapids. (At 5' tall, she didn't meet the requirement for Mexico City restaurants that waiters be at least 5'1"!) When the owner of Tacos El Ganadero decided to close the restaurant and move out of state, Lopez-Duran was concerned about the other employees losing their jobs and decided to buy the restaurant rather than allowing it to close. "Working in the kitchens, my mother always thought about having her own restaurant one day," says her daughter and El Granjero co-owner, Paola R. Mendivil. "She just didn't know it would be so soon!"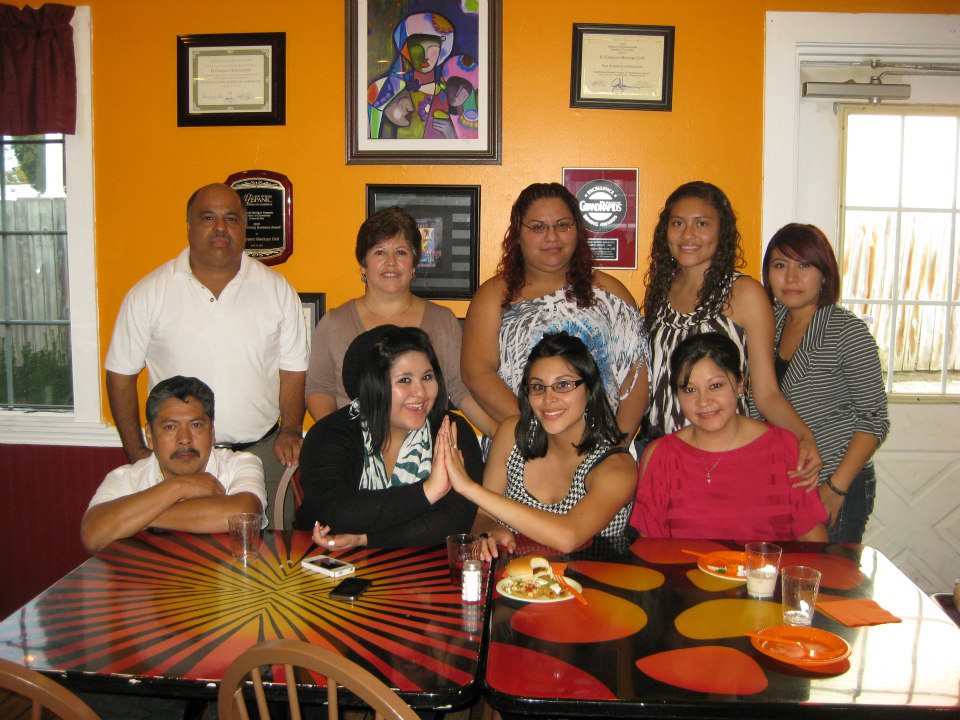 some of the El Granjero staff celebrating the restaurant's 5th anniversary; photo courtesy of El Granjero Mexican Grill
Although it's quite a leap from waitress to owner and cook, Lopez-Duran was undaunted. By that time, she'd worked in restaurants for 15 years and she understood how to run the kitchen. "All the time I was working," she says, "I was learning."
Lopez-Duran and Mendivil changed the restaurants name to El Granjero, which means the farmer in Spanish, to reflect their desire to have farm fresh ingredients on the menu. Lopez-Durans creativity didn't stop with her initial menu overhaul: she still seeks inspiration for new dishes today. On a recent trip to the Mexico City region, she found exciting, new, authentic dishes to try, including quesadillas made with Jamaica flower.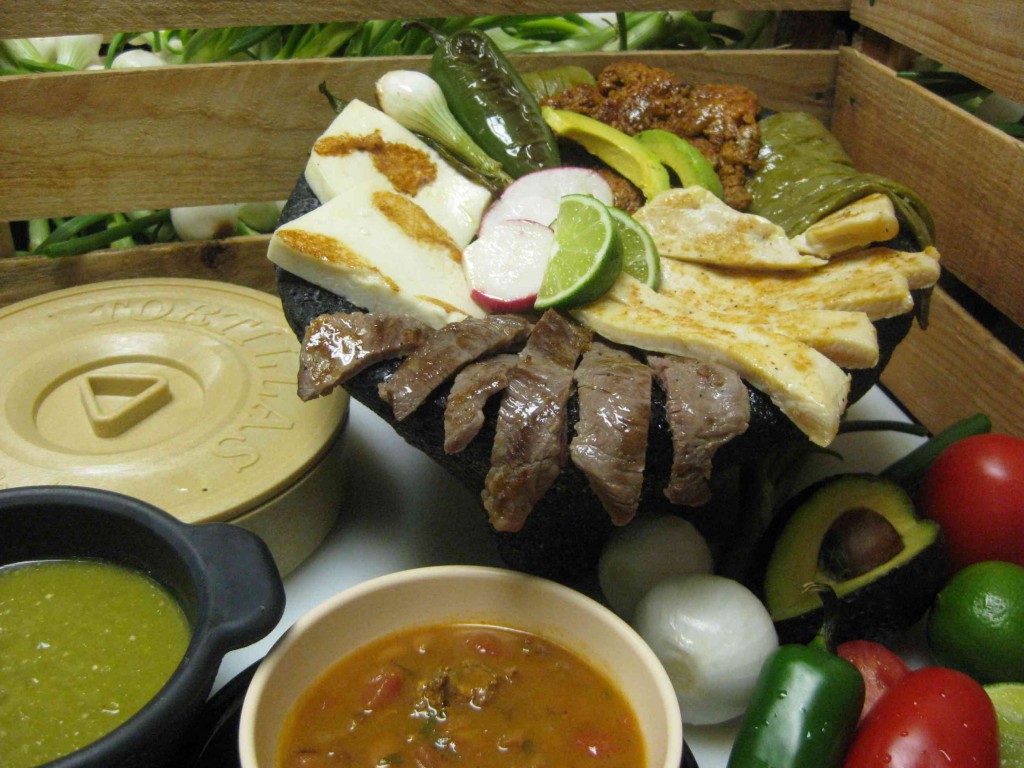 Molcajete, photo courtesy of El Granjero Mexican Grill
Customers can try her inspired creations during Restaurant Week in Grand Rapids, which runs from 8/14/13 8/24/13. For just $25, two people will be able to sample several different tastes during a 3-course authentic Mexican dinner that includes a shared appetizer, two main dishes (one selection includes the quesadilla with Jamaica flower), and two delectable desserts featuring fresh, local ingredients.
For a sweet treat, try their Fresas con Crema, which showcases Michigan strawberries (its similar to strawberries and cream, but with a slightly different sweet sauce). The Fresas con Crema is Mendivils favorite dessert but Lopez-Duran favors the Chongos Zamoranos, a sort of sweet, curdled milk made with whole milk, sugar, and cinnamon. During Restaurant Week, you can try either, or both--or try the third dessert option, a Mexican-style gelatin that made with spiked eggnog, called Gelatina con Rompope.
Whichever option you choose, you can't lose at El Granjero. With a farm-fresh focus and customer-oriented service, you'll be sure to enjoy an authentic meal from the Mexico City region, right here in Grand Rapids. And don't be surprised if Lopez-Duran herself takes your order--she's as likely to wait and clean tables as she is to cook and create dishes in the kitchen. "I like doing everything," she says. "I don't like things to be the same all the time. I like to be moving."
El Granjero shared this Fresh Cactus Salad recipe for our readers.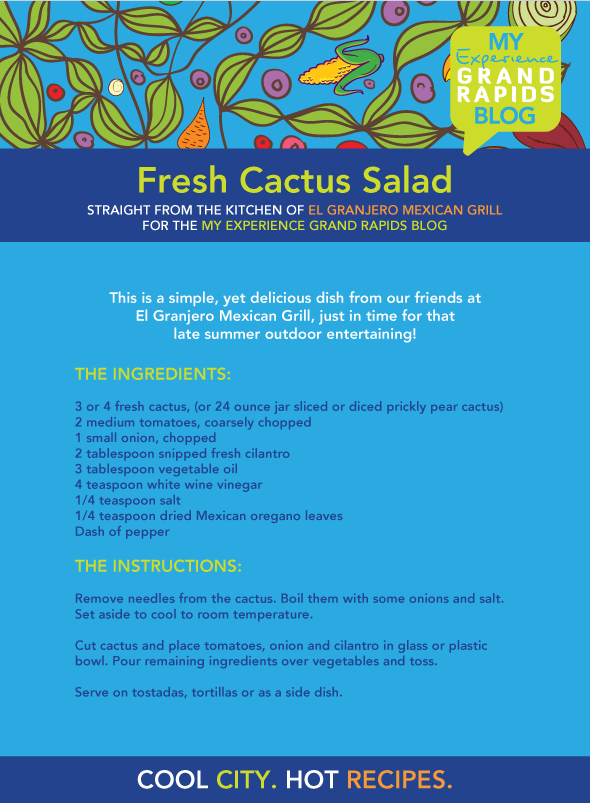 Click here to find a list of all the restaurants participating in Restaurant Week, along with the special menus they'll be offering.
Other profiles in our Restaurant Week series:
Pat Wise, Executive Chef at Grove
Chef Scotty Petersen, SpeakEZ Lounge