Whether or not you have a thumb green enough to grow your own garden, it's easy to appreciate the simplicity of growing the food that you eat.  Michigan is overflowing with agricultural talent, and for those who can't grow food themselves, the next closest achievement is to pick it themselves. Not far behind is the ability to purchase it directly from the farm(er).  West Michigan growing season is about to kick off, so here are some tips on timing and some places you and yours can pick it yourself!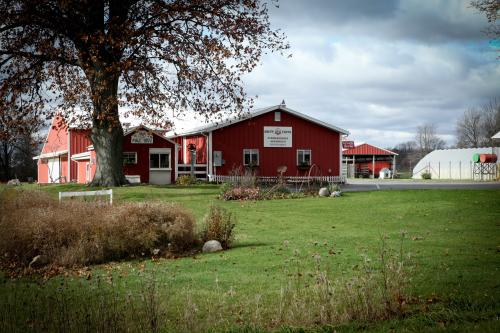 Photo Courtesy of Experience GR
West Michigan's U-Pick season begins late April and early May with asparagus season.  Asparagus lasts until early June, so head over to Krupp Farms, where you can pick the veggie and check out the berries for later in the season. Krupp Farms is located in Comstock Park and also boasts a small petting zoo and ice cream.  During growing season, they allow U-Pick for asparagus, strawberries, and raspberries. You can also buy pies and fresh cut flowers- bring check, cash or debit card only!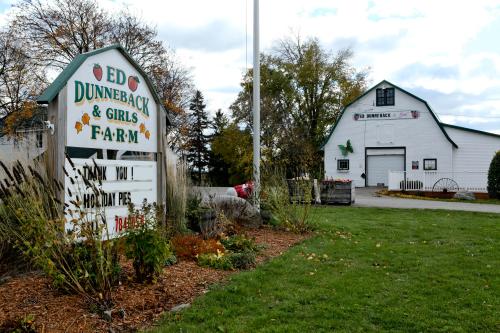 Photo Courtesy of Experience GR
On the heels of asparagus are strawberries, the delicious warm-up act for raspberries, blueberries, and cherries.  Strawberries generally last the month of June into early July.  At Ed Dunneback & Girl's Farm on 6 Mile Rd., you can pick all of the above, and apples and pumpkins further down the road.  Since pricing and timing is weather and harvest-dependent, Like their Facebook page for up to date info on U-Pick availability.  Another popular stop for strawberry season is Bob Alt's Farm, in Comstock Park.  They can often be found at Fulton St. Farmer's Market too, so you could check them out there!
If you're less interested in fruit, and don't want to pick your own, maybe you'd rather look for herbs, tomatoes, goat cheese, honey, and cucumbers. Lubber's Family Farm is about 10 miles west of downtown Grand Rapids and opens for the season on Saturday, May 14th.  The Lubber family began farming their own meat, bread, dairy, vegetables and fruits when they were confronted with health issues that revealed how much processed food can effect the mind and body.  Now their farm store is connected to The Little Rooster Bread Co., and offers pork, beef, and turkey butchered to order.  When you visit this farm, you and your crew can milk a cow, feed pigs, groom a horse, or gather eggs for a hands-on experience.  If you Like their Facebook page, you can see what other local events and celebrations take place seasonally on the farm!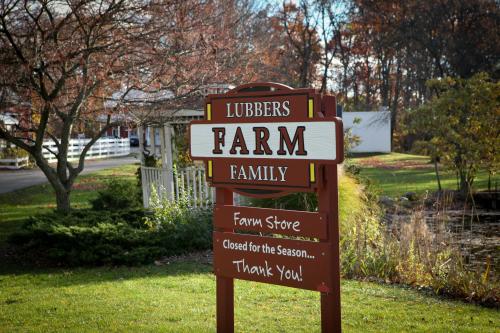 Photo Courtesy of Experience GR
Please keep in mind that all farms are at the mercy of the weather!  Call before you plan your big picking trip to make sure that the crop is ready and the U-Pick is a go for the season. Now get out there and enjoy the fruits of the farmer's labor...and your own.