In January, we told you about  warm drinks to enjoy on cold winter days in Grand Rapids, and you responded via the Experience Grand Rapids Facebook page with even more suggestions for local drinks that will provide a sense of comfort and warmth during chilly weather. Thanks to your recommendations, here are even more warming drinks to enjoy in Grand Rapids.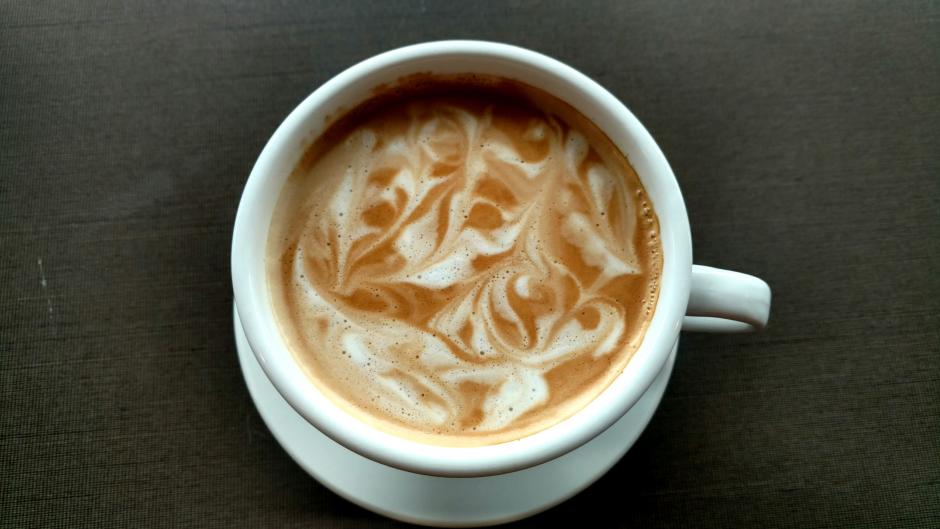 Lots of Lattes – Lucy's Café
Photo Credit: Lucy's Café
---
What could be better than one flavored latte option at a local coffee shop? How about six flavored lattes? Lucy's Creston Kitchen offers a variety of standard flavors for lattes on the menu, including mocha, vanilla, hazelnut, caramel, salted caramel and raspberry, with sugar free options available for mocha, vanilla, hazelnut and caramel. All lattes at this Creston neighborhood family-owned café are crafted with Sparrows coffee, and blended with your milk preference of either oat, coconut, almond, or whole milk.  Lucy's also offers breakfast, lunch and baked goods every day, which makes it the perfect location to cozy up with a warm cup of Joe on a chilly Michigan winter's day.
Mayan Buzz Café is best known for the Mayan Mocha, which is considered a warm drink not just because of its temperature. The Mayan Mocha is a smooth and sweet, yet spicy blend of two shots of Guatemalan-based espresso, Ghirardelli dark chocolate, chili pepper and velvety milk, all topped with a sprinkle of cayenne pepper. For non-coffee lovers, the Mayan Mocha is also offered as a hot chocolate, sans the espresso, with whip cream added. If that description doesn't tickle your tastebuds, take the word of Mary Rose, co-owner of Mayan Buzz Café. "Some customers start with this drink and never try anything else because they love it so much," she said.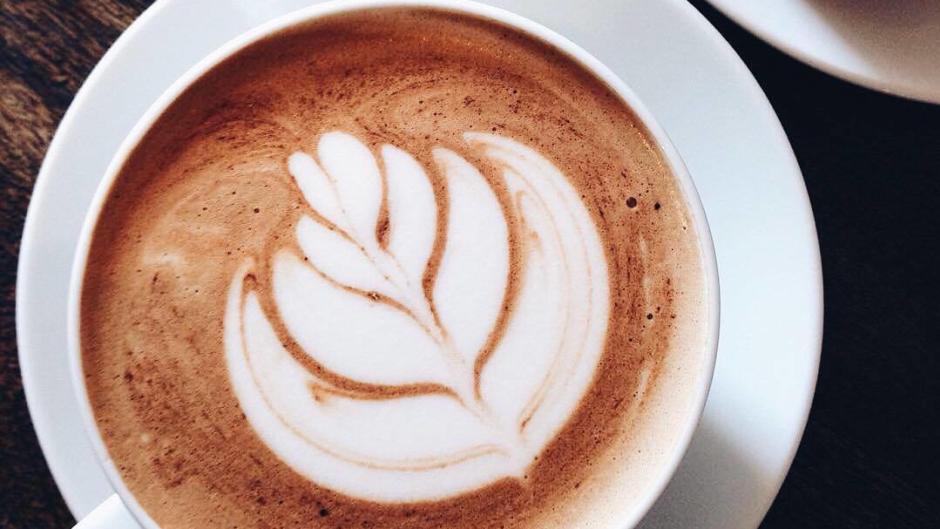 Vanilla-Rose Latté, aka "I Like You a Latté" – PaLatté Coffee & Art
Photo Credit: PaLatte Coffee
---
The Lavender Latte is the most popular drink at Le Bon Macaron, and it's a no-brainer why. The hand-crafted lavender syrup and velvety steamed milk blended delicately with espresso from Rowster New American Coffee make the Lavender Latte a year-round menu favorite. Le Bon Macaron's Cherry Street location offers more than coffee and espresso. Their delicious macarons consist of a rich buttercream filling sandwiched between two crunchy shells of flavors like the signature salted caramel or cake batter. Along with a Lavender Latte and tasty macaron, Le Bon Macaron offers fresh croissants daily, Cone Appetit sundaes, and French and Italian sodas made with hand-crafted fruit purée.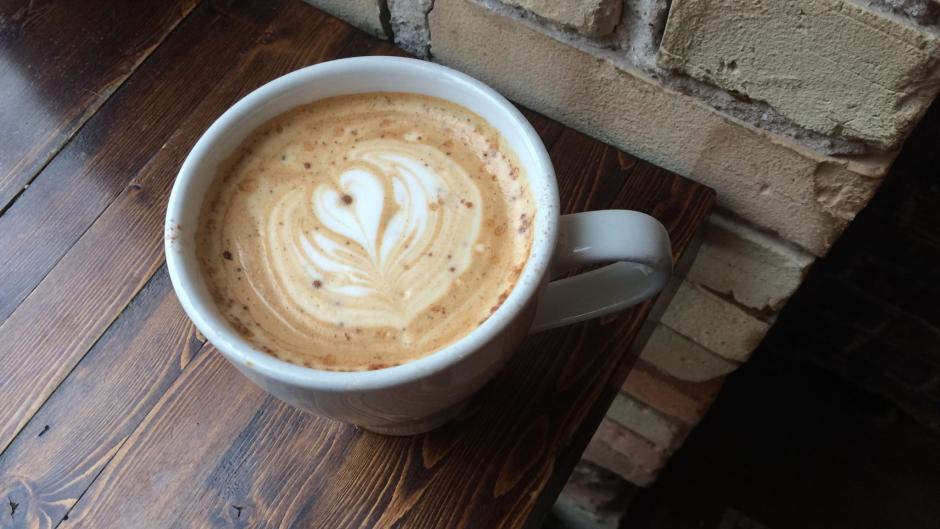 Cafe Miele - Lantern Coffee Bar and Lounge
Photo Credit: Lantern Coffee Bar and Lounge
---
If you're searching for a warming drink that's sweet with a little extra kick with each sip, cozy up at Lantern Coffee Bar & Lounge with the Cafe Miele. Artfully blending espresso, steamed milk, honey and cinnamon, this latte is not only warm, but also smooth and soothing. It's the perfect drink to sit in a big comfy chair and sip while watching the world go by on a cold day in Grand Rapids.
As you can see, beer isn't the only beverage lovingly crafted in Grand Rapids. Check out this guide to area coffee shops, cafes and roasters and let us know what your favorite warming drink is in the comments below.
Never miss a post!
Subscribe to the Insider Experience blog.