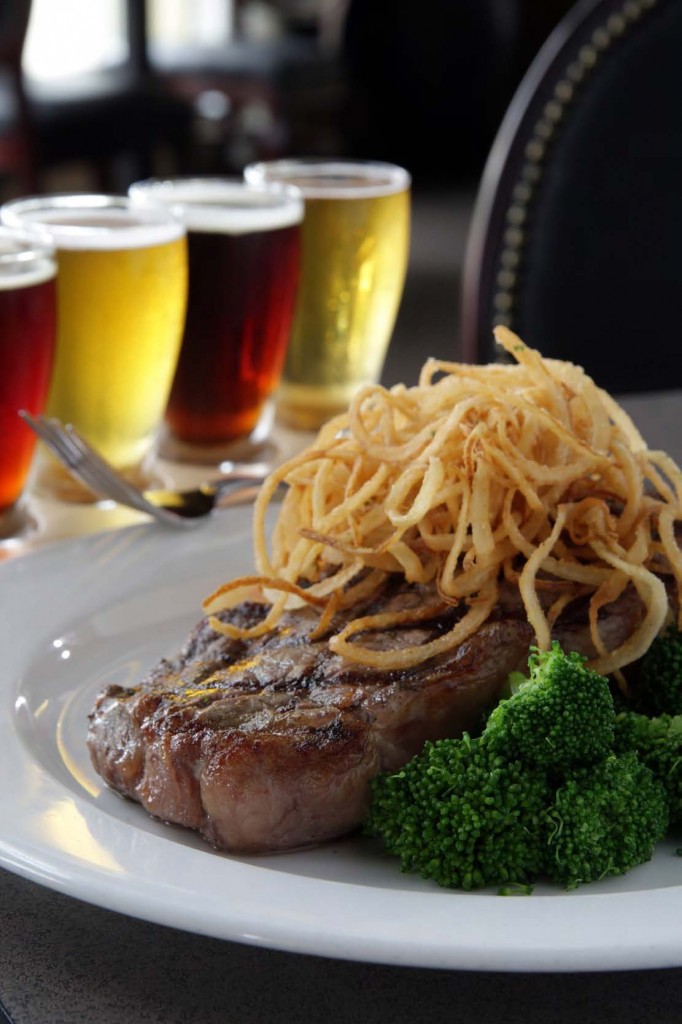 Photo Courtesy of Watermark Grille
Despite boasting almost a dozen local breweries and receiving national accolades (Beer City USA 2012 and 10 Best Vacation Cities for Beer Lovers), Grand Rapids beer community isn't quaffing quietly this winter. Instead, in conjunction with the already sold out 8th Annual Winter Beer Festival on February 23, Grand Rapids restaurants are breaking out the beer--and adding it to the menu!
Photo by Tavallai, via flickr
From February 18 March 2, 2013, local chefs will choose beer, right along with saffron and cream, as an ingredient for their menus during Cool Brews. Hot Eats. During the two-week beer celebration, foodies who love beer--and even those who don't think they do--will find tempting specials on menu at restaurants throughout the city.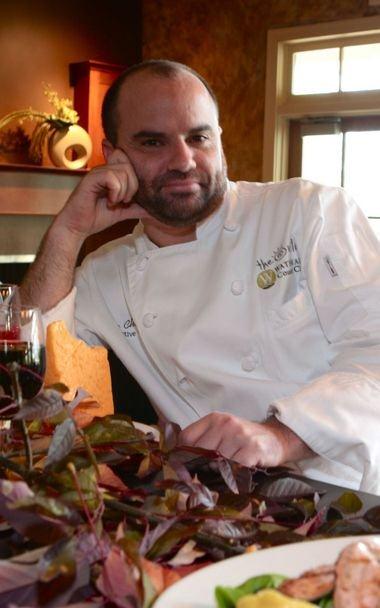 Photo courtesy of Watermark Grille
Eric Chaitin, Corporate Chef, Watermark Properties, isn't just thinking about bratwurst and beer (although he is offering a delicious-sounding beer-braised bratwurst with Saugatuck's Oval Beach Blonde Ale). "I'm also doing a mascarpone stout brownie sundae," says Chaitin. "I reduce this Double Cream Stout from Bells and I use half of it in the brownie mixture and half in the ganache that goes on top."
Wow.
Chaitin's creativity isn't surprising. He boasts an extensive culinary background that includes training with the late Dennis Terczak at Sole Mio in Chicago, and he's been playing with food since middle school. His first experience in the kitchen came during a summer he worked in Ravinia, the summer home of the Chicago Symphony Orchestra.
"What got me hooked was simple tasks," says Chaitin. "They'd say, Here are 500 onions. Peel them. I was a very bad student at the time and I was excited to do a task and do it well."
When he returned home, he began experimenting in the kitchen and a future chef was born. He worked in Chicago for many years and has been with Watermark Properties in Grand Rapids for the last 8 years. Chaitin says he enjoys cooperative efforts like Cool Brews. Hot Eats. because they're fun and they inspire creativity.
When we asked him how he came up with inspiration for using beer as an ingredient, Chaitin explained that everyone contributes. "A lot of my inspiration comes from what my wife cooks for dinner," he says. "She's a phenomenal cook. For other guys it might be experiences in other restaurants. We have 3 chefs and over 70 employees in the kitchen. [The creative challenge] really brings everyone into the mix and we bounce ideas off one another. Its far from just me."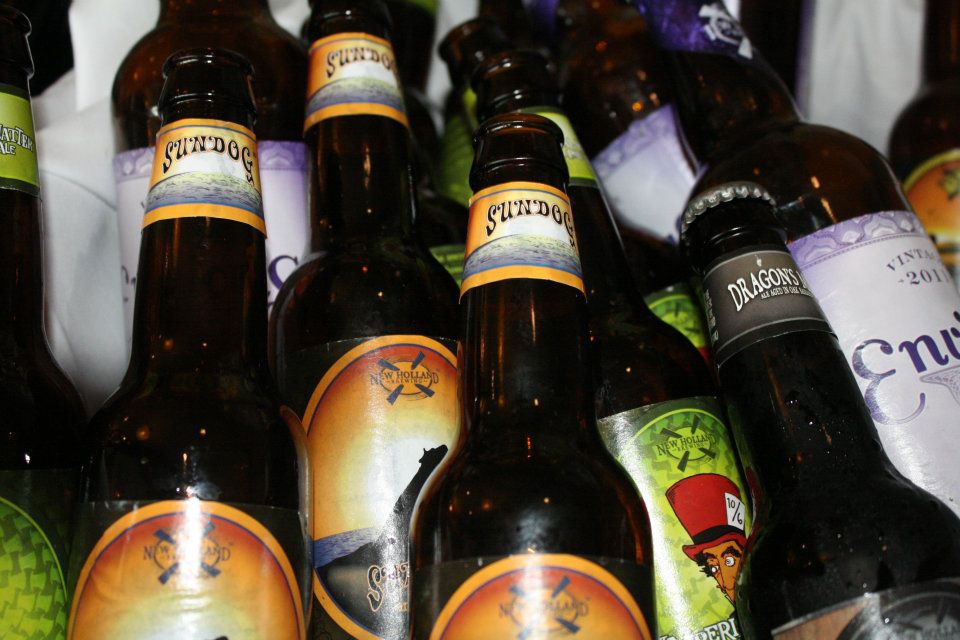 Photo courtesy Rush Creek Bistro
Watermark is embracing Cool Brews. Hot Eats. for the entire month of February (not just during the official two-week promotion). They're featuring 6 different food dishes including a yummy beer-battered fish and chips (paired with Founders Centennial IPA); a cheddar-ale soup (paired with New Holland Full Circle); and tempura battered vegetables with a yogurt dipping sauce (paired with Dark Horse Amber Ale).
Each of the 6 dishes is paired with a different Michigan microbrew, and every microbrew is just $3 a bottle for the month of February! Chaitin says price point is important to Watermark, and he feels that the Cool Brews. Hot Eats. specials are all priced reasonably. "This gives us an opportunity to show off great food at a good price," he says.
Chaitin also wants customers to know that the menus aren't set in stone. "We want to be very flexible," he says. "We're always happy to give the guests what they like. So if you want the short ribs with the cabbage or if you'd rather have a stout with your fish & chips (instead of the IPA), that's fine," says Chaitin. "We believe the customers palate is the best palate."
Watermark Properties includes Watermark Grille (at Watermark Country Club, FireRock Grille (at Stonewater Country Club) and Rush Creek Bistro (Sunnybrook Country Club). All 3 restaurants are participating in Cool Brews. Hot Eats. and are open to the public.