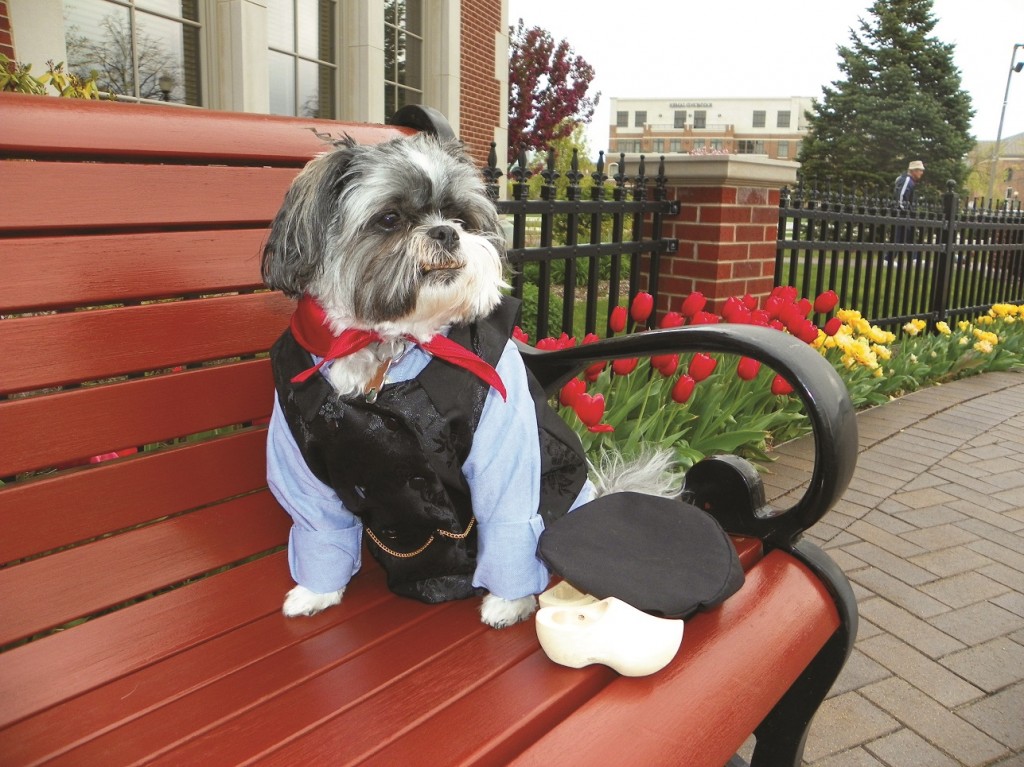 Sparky, the inspiration for Dutch Dogs on Parade. Photo courtesy of Julie Raak
Summer in West Michigan brings beach days, ice cream and festivals! With so much going on it's hard to keep track of it all. We've done the work for you and are happy to share. So grab a pen and your calendar and start planning some summer fun.
May
May 3-10 marks the 85th anniversary of the Tulip Time Festival in Holland. Millions of tulips, three parades, Dutch dance performances, national and local entertainment, fireworks, art & craft fair and more will be available for your enjoyment along the lakeshore.
While Tulip Time does feature millions of tulips, the festival is about so much more than those harbingers of spring. Entertainers range from Bill Cosby to the Chicago sketch comedy theatre The Second City. If you enjoy working up a sweat be sure to partake in the Kings Day Criterium or Tulip Time Run featuring a 5K, 10K and a 1K kids fun run. And don't forget the spectacular fireworks that kick off the week along with the weeklong carnival in this scenic town.
"Holland in the spring is absolutely beautiful," said Susan Zalnis, Marketing and Group Sales Coordinator, for the Tulip Time Festival. "I love to walk down the streets of downtown Holland, people-watch and see people enjoying our town."
And this year, you can dog-watch too!
"One day a volunteer brought her dog, Sparky, in a Dutch costume and we couldn't resist the idea of having Dutch Dogs in the parade," Zalnis said. Don't worry though, your dog does not have to be as elaborate as Sparky. Anything with some Dutch spirit will do! If you and your dog are interested be sure to join the fun!
Beginning May 11, the Grand Rapids Downtown Market will host a Vintage Street Market on the second Sunday of each month. The Vintage Street Market, located in the Outdoor Market Shed, will feature vintage furniture, clothing, accessories, kitchen goods, home decor and more.
"Most major cities like New York City, LA and Chicago have a vintage street market," Cecily Near, Vintage Street Market Coordinator said. "The Vintage Street Market is just two block away from West Michigan's largest antique malls, making Grand Rapids a premiere travel destination for antiquing and thrifting!"
Shoppers can expect to find everything from vintage bicycles and furniture, to jewelry and vintage clothing.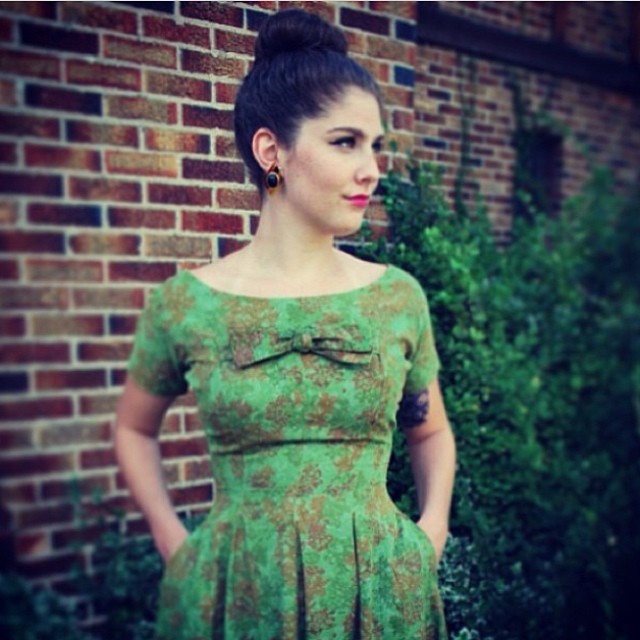 An example of what you might find at Vintage Street Market. Photo courtesy of Chelsea Andrews - Good Soul Antiques
"We are excited to be a part of the amazing vintage and antique community in Grand Rapids," Near said.
The Vintage Street Market will take place May 11, June 8, July 13, August 10 and September 14 from 10 a.m. to 4 p.m.
June
Many who have attended Rendezoo, the largest fundraiser for John Ball Zoo, call it the best fundraising party in town and its hard to disagree. The fun and casual outdoor event features animals, great food, music and cocktails. To celebrate the opening of Tigers of the Realm this summer the theme of the 25th annual event is The Great Catsby.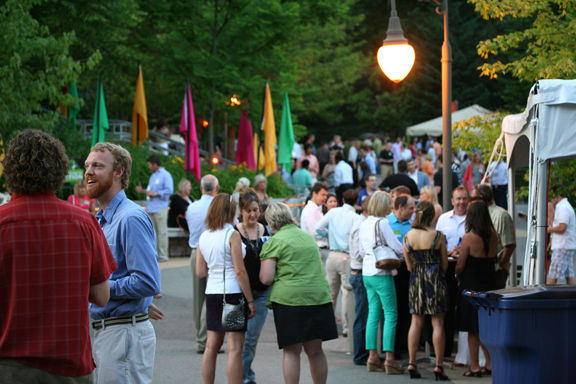 Rendezoo attendees enjoying the event in 2013
"This is a must-do for anyone who has not been before," Krys Bylund, Marketing Director for John Ball Zoo, said. "It's a great way to see the zoo in a smaller setting and support it at the same time."
Tickets start at just $60. Purchase tickets and learn more here.
Lights, camera action! The 16th annual Waterfront Film Festival in South Haven starts Thursday, June 12 with a beach party featuring regional food, drink and four bands followed by the first film of the event at dusk.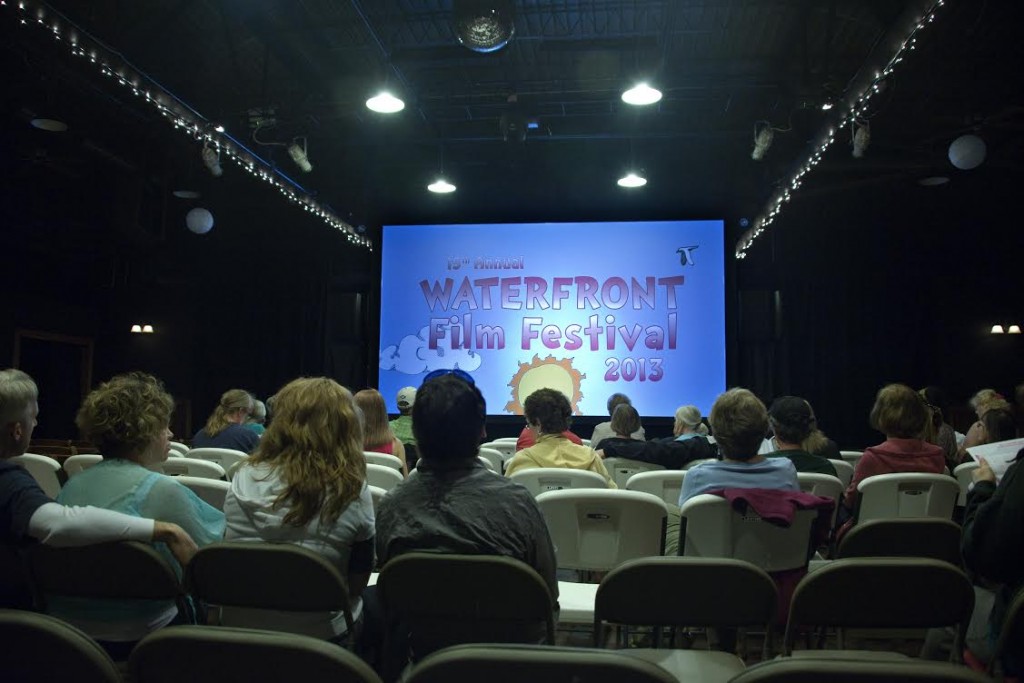 Waterfront filmgoers wait for a film to start in 2013. Photo courtesy of Dianne Carroll Burdick.
"It's a great way to kick off the event and also a lot of fun," Patrick Revere, Waterfront Film Festival Media Coordinator, said.
The festival will feature nearly 90 independent documentaries, dramas, comedies and film shorts showed on seven screens throughout South Haven over four days.
Besides viewing films from around the nation, the festival provides an opportunity for attendees to hear from those behind the scenes including producers and actors in panel discussions held before every film.
"While we are an internationally recognized film festival, not all of our films are necessarily art films or feature subtitles," Revere said. "We were the Midwest premiere of Napoleon Dynamite in 2004 and Murderball in 2006. Check out our website mid-May when we announce the film lineup. I guarantee there will be something for everyone."
Individual tickets start at $12 with a wide variety of passes available.
July/August
This year marks the 90th anniversary of the Grand Haven Coast Guard Festival July 25-August 3. What started as a Coast Guard personnel-only picnic when the local Coast Guard station held rowing competitions for service members stationed in Grand Haven has grown to a 10 day festival focused on family fun and honoring the United States Coast Guard men and women.
A national memorial service, carnival, street dance, entertainment acts on the waterfront, Coast Guard ship tours, a 2-hour parade and spectacular fireworks are just a few of the events to attend.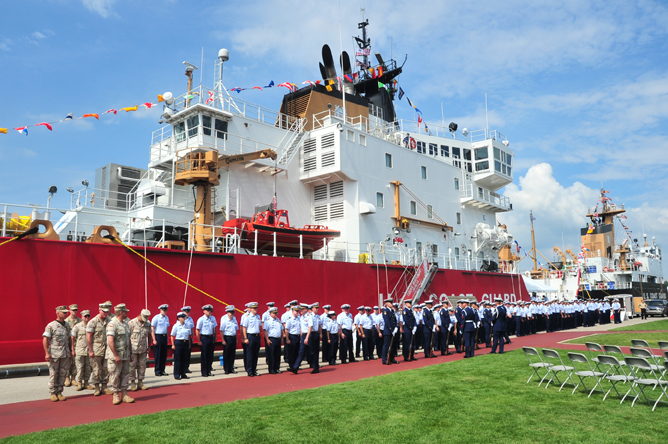 Coast Guard personnel in front of the USCSG Mackinaw at the National Memorial Service in Grand Haven
This year we've added another night of entertainment on Thursday, July 31, said Annie Lengkeek, Director of Marketing and Fund Development for Grand Haven Coast Guard Festival, Inc. For only $5 you can enjoy Toppermost Beatles Tribute. It should be a great show!
Visit the website for more detailed event information.
If you would rather peruse art and craft shows this summer, West Michigan can fulfill that as well. The season kicks off May 10 with an art and craft show at the Tulip Time Festival and Arts in Ada. June brings Festival of the Arts in downtown Grand Rapids along with the Grand Haven Art Festival June 28 and they keep coming from there. View more art festivals and set your tour schedule.
While it's nearly impossible to list all the fun-filled events this summer in our area of the state, keep checking back for more updates and get ready to explore summer in West Michigan!