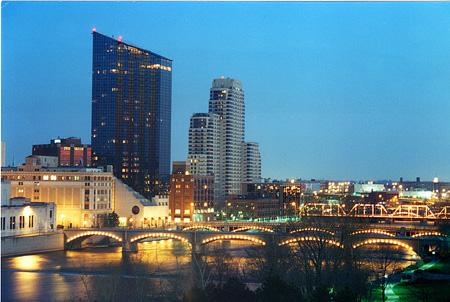 It looks like it might be a rainy weekend, but hopefully that won't stop you from enjoying these great things Grand Rapids has to offer over the next few days:
Grand Rapids has some amazing museums that are must-see's for tourists. And once a quarter, the museums band together to open their doors to offer free admission. Sunday, April 15th, (that's this Sunday!) is the next date you can take advantage of their generosity. From noon to 5 you can check out the Grand Rapids Art Museum, the Grand Rapids Children's Museum, the Gerald R. Ford Presidential Museum and the Grand Rapids Public Museum for absolutely free. This is such a fantastic deal for families. Expect crowds but navigating them is very worth it. Check out the Museum Free 4 All website for more details.
Missing Art Prize? Need another art fix to tide you over until fall? This Friday the 13th artists are once again taking over downtown in a one night celebration of over 300 local artists at over 30 different locations. The Grand Rapids trolley system will be transporting people around to the various galleries, studios, parking ramps and restaurants and there will be plenty of volunteers with maps to help you find where you should go. This event in completely free and would be great fun for the whole family. You can find out more information on the Art.Downtown website.
Did you catch my post earlier this week about my love for wine? This weekend there is another great event for the wine lovers among us. On Friday night, check out the Noto's 16th Bi-Annual Charity Spring 2012 Wine Fest. I have been to this event on two different occasions and have never seen more wine available for tasting. Over 300 wines are available as well as amazing dishes prepared by some of Grand Rapids best chefs. If you find a wine you like, they are available for discounted purchases as well. The Wine Fest runs from 7-10 pm and costs $65. A portion of ticket sales will benefit six local charities. You can find out which charities and all event details on the Noto's site.
Grand Rapids is home to a lot of local bands with quite a following. One of the bigger ones is Midlife Crisis. So if you are visiting and you have a chance to catch them in action, you should definitely take advantage. And this Saturday night they are taking advantage of tax time as an excuse to have a party. Head over to Bobarino's at the B.O.B. for dinner and then check out their show at 9:30. You aren't required to have your taxes done to attend ;)
How will you be spending your weekend in Grand Rapids?