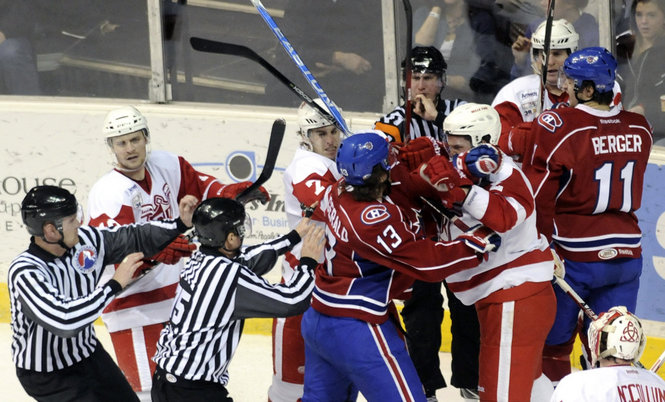 Like most weekends, there's a lot going on in Grand Rapids this Saturday and Sunday. But combine St. Patrick's Day with LaughFest and you've got even more entertainment, night life and fun than usual. Here is a small sampling of what's going on around Grand Rapids this weekend:
St. Paddy's Day. This year the 17th falls on a Saturday, which means you don't have to get the day off of work to party. We've got some ideas of how to spend St. Patrick's Day in Grand Rapids this year. Will you hit the town - wearing green, of course?
Final weekend of LaughFest: It's your last chance to get out and see some hilarious stand-up or improv, enjoy a musical performance or crack up at a funny film, or even try out some "Laughter Yoga"! Sunday the 18th is the last day of LaughFest, so take advantage this weekend. On tap: a Family Improv Workshop, Bob & Tom's Comedy All-Stars, LaughFest at the GRAM, and so much more.
Grand Rapids Griffins: See the Griffins face off against the Hamilton Bulldogs at this St. Patrick's Day home game at Van Andel Arena. Buy tickets today (they're $2 cheaper than on game day!)
How do you plan to spend your Grand Rapids weekend?