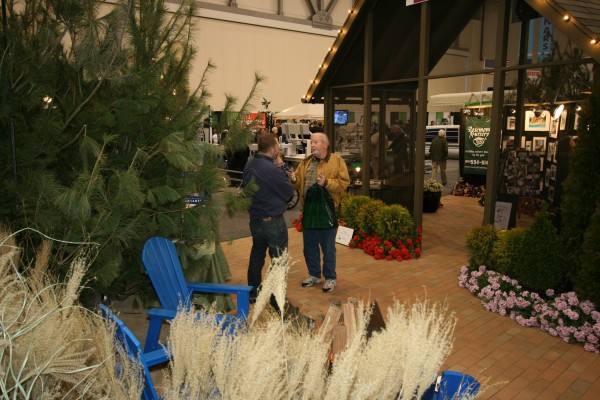 Happy Friday! While the recent unseasonably (and awesomely) warm weather has probably kept you out of doors as much as possible, this weekend's forecast calls for rain. But don't worry, because there is plenty to do and see indoors this weekend in and around Grand Rapids! Here are a few examples:
Do you live or play along the shore...or just hope to one day? Head to the Cottage & Lakefront Living Show at DeVos Place, today, March 23, from 3 - 9 PM, Saturday March 24 from 10 AM to 9 PM, and Sunday, March 25, from 11 AM to 5 PM. Daily events include a giant sandcastle build, instructional sessions on everything from how to build an outdoor shower to nature photography, the Lakefront Marketplace carrying goodies you can buy and take home, and of course an expo floor packed with exhibits to help make your cottage dreams come true. Visit www.GRCottageShow.com for more information, a schedule, and a complete list of exhibitors.
There's still time to see the Facing Mars exhibit at the Grand Rapids Public Museum. More than 20 interactive exhibits demonstrate the challenges of traveling to and working on Mars. "Fly over", view Mars artifacts, and experience what it would be like to walk on the Red Planet. Admission is just $4 for non-members with the purchase of a general admission ticket (members get in free.) The Public Museum is open today and tomorrow (Friday and Saturday) from 9 AM to 5 PM, and Sunday from noon until 5 PM.
If you're in the tourism industry, are a Michigan business owner, or are just concerned about Michigan's economic future, you may want to attend the Pure Michigan Governor's Conference on Tourism, starting Sunday at the Amway Grand Plaza Hotel. Featured speakers will include Governor Rick Snyder, Peter Greenberg, Travel Editor from CBS News, and George Zimmerman, VP of Travel Michigan.
Of course, this is only a small sampling of the events happening around Grand Rapids this weekend. Check out the Experience Grand Rapids calendar for a full listing - and then get out and have fun in Grand Rapids!