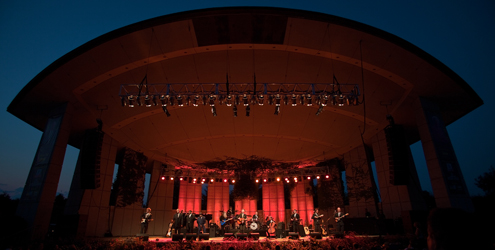 Holy cow, it is going to be a hot one this weekend! We will be at a wedding. Outside. Hopefully you can find a cooler activity to do this weekend. Here are a few things to check out in Grand Rapids over the next few days:
Meijer Garden Summer Concert Series: As a local I cannot say enough about Meijer Gardens. It is one of Grand Rapids' most impressive treasures. But one of the best parts, hands down, is their summer concert series. They bring in impressive artists and you literally pull up a lawn chair and enjoy. Pack some food to enjoy during the show but you will need to purchase your drinks inside. Many concerts sell out almost instantaneously but this weekend you can still catch two great artists. Emmylou Harris plays on Friday night and Rufus Wainwright performs Sunday. You will want to check out the Meijer Garden website for details (and there are a lot of regulations to follow) and you can order your tickets through Star Tickets.
USA Table Tennis US Open: Just dont call it ping pong. Instead it is North Americas largest table tennis tournament and it is taking place at DeVos Place this weekend through July 4th. $30,000 in prize money is up for grabs to some of the best table tennis players in the country. It should be a blast to watch and is affordable entertainment for the whole family. All sessions pass $25 with daily passes $10. Kids 12 and under are free. All details can be found at the official website.
Caledonia Independence Day Celebration: Kick off the Independence Day festivities a little early in the suburbs. Head down to Caledonia on June 30th for a 5K run/walk, a parade, live music, and fun and games for the whole family. Of course there are fireworks. They begin at dusk. The Village of Caledonia website has all the info you need.