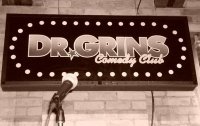 Is it just me or is time flying by? How is this the last weekend in April already? Thankfully there is a lot to do this weekend around Grand Rapids so you don't feel like life is passing you by.
Grand Raggity Roller Derby: If I had a bucket list of things to do in Grand Rapids before I die, this would be on it. I have yet to check out our local roller derby team but I have heard from many people how fun it is. And this Saturday the 28th you can catch a double header at Rivertown Sports. Tickets are $15 for adults, $8 for kids 6-10 and kids under 5 are free. The game starts at 5 pm and you can find out all the details on their website.
The Odd Couple: I love going to community theater, but dinner theater is a full date night planned for you. And The Odd Couple is a play you already know will be good because it is one of Neil Simon's best! Reservations are required for the dinner and will run you $23 for both the dinner and show. The show is $12 and tickets can be bought at the door. Lowell is a suburb of Grand Rapids so it is a little bit of a drive from downtown, but has lots of cute coffee shops to enjoy after the show. Get all the details at the Lowell Arts Council Website.
Dr Grins Comedy Club: For a city of Grand Rapids' size I think we get some pretty great comedians coming through. And like most everything in Grand Rapids, seeing them is quite affordable. This weekend you can catch Steve Rannazzisi from FX's The League. If you want to catch the show on Friday night, you can get a 3 course meal and comedy show tickets for only $20 a piece. A great deal considering tickets for just the show will cost $15 on Friday night and $20 on Saturday. Shows are at 8 and 10:30 and to get the meal deal you will need to buy them in advance. Call 616.356.2000 for reservations.
How will you spend your Grand Rapids weekend?