On any given night of the week in Grand Rapids, you can find a place to soothe your soul with live jazz. Just grab your coat and take your pick. Here's a sampling of where you'll find it:
LaFontsee Galleries Underground Concert Series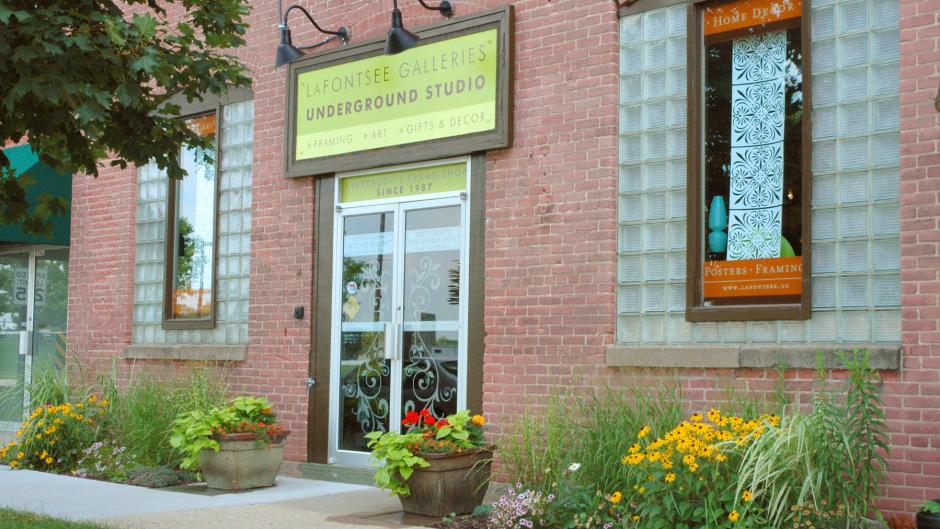 ---
On February 15 at 3:00 p.m., you can catch the inaugural concert in LaFontsee Galleries Underground Concert Series, presented in collaboration with AdventureMusic.org. A string quartet and jazz quintet with arrangements composed by Steve Talaga will accompany poet Linda Nemec Foster while she reads from her composition Contemplating the Heavens.
"The idea for this series is a throwback to the 1990s," says Megan Dupuy, Marketing and Communications at LaFontsee Galleries. "We had a series with the same title when we were at our old location on Monroe. During that era, the Underground Concert Series featured artists like Roscoe Mitchell, Reggie Workman, Nels Cline, Regina Carter, Ken Vandermark and the late Fred Anderson. We're excited to get to it again!" 
These concerts bring in musicians from all over the place.
One unique aspect of the LaFontsee series is that they feature improvisational jazz. "These concerts bring in musicians from all over the place," explains Dupuy. "The musicians may or may not have played together before. In a lot of cases, they haven't. So it's very creative."
The second concert in the series is scheduled for March 22 at 3 p.m. and will feature Charlie Kohlhase's Chicago Explorers Club. The final event in the series is scheduled for May 3- you can find details on the LaFontsee Galleries website soon. "Our plan for next year to have a concert in October [2015], February, March, and April," says Dupuy.
Tickets for each concert are $20 in advance, $10 for students with a student I.D. and $25 at the door. Purchase advance tickets from www.adventuremusic.org.
West Michigan Jazz Society's (WMJS) Monday Night Jazz Series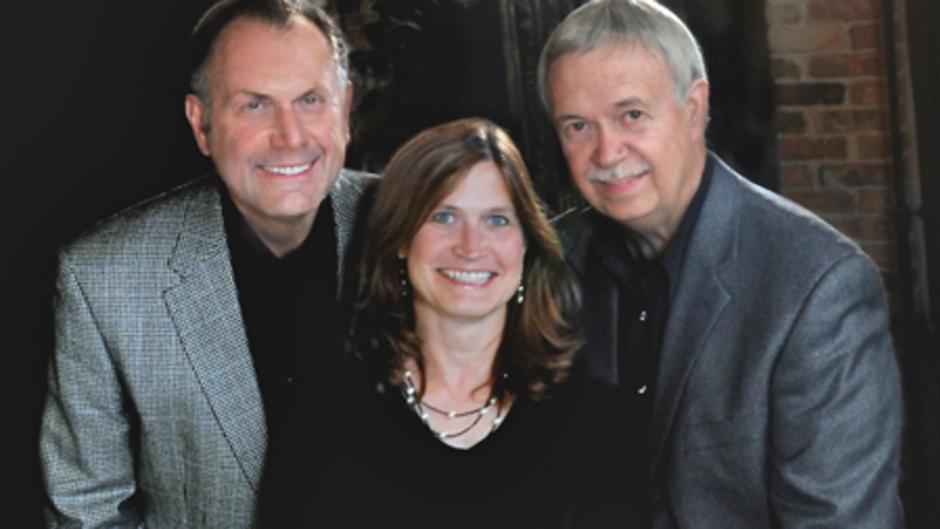 Tom Hagen Trio
Photo Credit: WMJS
---
Jazz aficionados will also want to check out the West Michigan Jazz Societys Monday Night Jazz Series. The series, formerly known as the Jazz Gumbo Showcase, originated at the at the old Kopper Top restaurant (now the Blue Dog Tavern) on the West Side. When the Kopper Top changed hands several years ago, the popular jazz night found a new home downtown and new moniker as the Monday Night Jazz Series.
Now you can slip into the week with toe-tapping tunes at Bobarino's (on the second floor of the B.O.B.) as you kick back and enjoy dinner or a drink. "You're going to hear some classical jazz standards," says Eddie Tadlock, Volunteer Boards Member at WMJS and Chair of Communications and Publicity.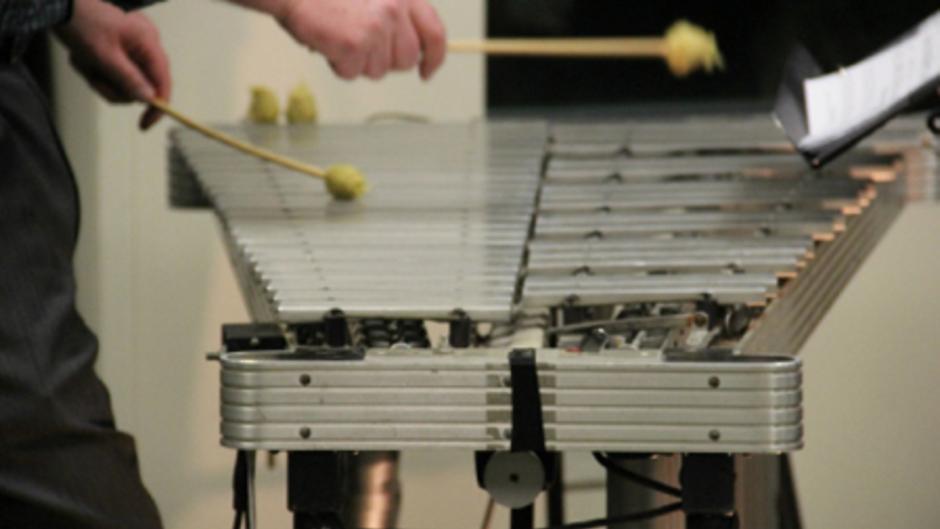 Jazz band, My Thin Place
Photo Credit: WMJS
---
Upcoming bands:
February 16: The Tom Hagen Trio
March 16: My Thin Place
April 20: Tony Reynolds Trio
The cost for the Monday Night Jazz Series concerts is $5 for WMJS members and students; $10 for non-members.
"The WMJS has been an institution in the community for many years," says Tadlock. He explains that the group is dedicated to supporting and presenting live jazz as well as to promoting jazz and educating people about jazz. In addition to their own jazz series, the WMJS helps promote all jazz events happening in Grand Rapids through the event listing on the WMJS website. "You can go out in GR seven nights a week and hear jazz," says Tadlock. "Some nights you have a pick between three or four or five things!"
The WMJS Monday Night Jazz Series runs through May, and then they kick off Jazz at the Zoo in June, an amazing, free, outdoor concert series that runs for 10 weeks in the summer.
Founders Brewing Co.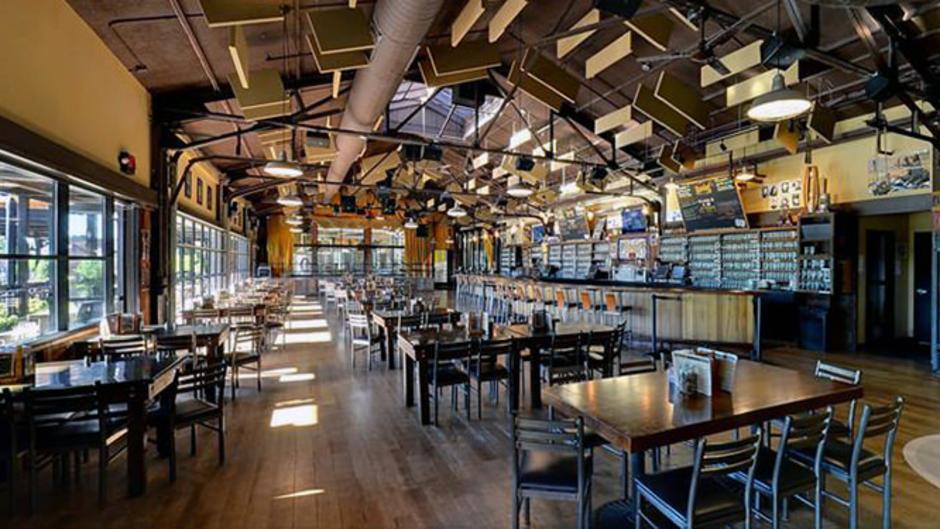 Founders Brewing Co. interior
Photo Credit: Experience Grand Rapids
---
The first Sunday of every month Founders hosts The Grand Rapids Jazz Orchestra, a local 16-piece jazz dynamo. Enjoy your favorite Founders brew and something tasty from their menu (I highly recommend the antipasto platter to share) while you're serenaded by classic and original jazz tunes. The 2-hour performances begin at 5:30 and there's no cover charge. (Double check the schedule, here.)
GRandJazzFest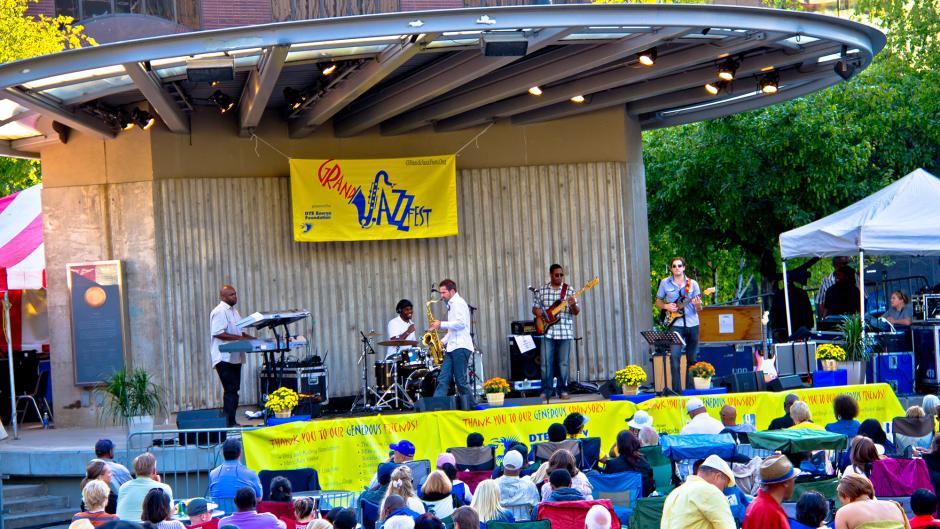 ---
The fourth annual GRandJazzFest will take place on August 15 an 16, 2015 at Rosa Parks Circle in downtown Grand Rapids. Last year, more than 10,000 people from near and far gathered downtown to enjoy the free, weekend-long live jazz festival. Performers, including headliner Rick Braun, came from around the country to entertain the Grand Rapids audiences. Jazz lovers can expect more great performances this year the major headline act, as well as other details, will be announced in the spring.
St Cecilia's Jazz Series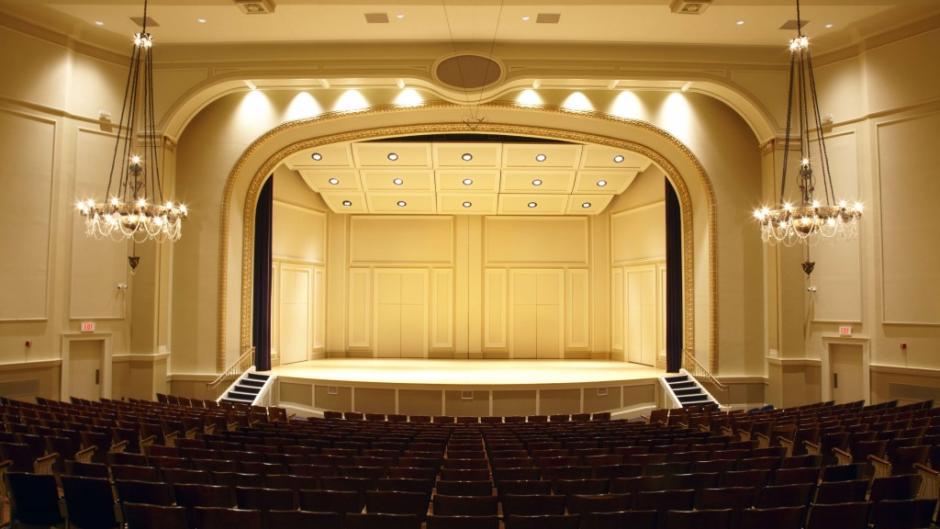 St. Cecilia's Interior
Photo Credit: St. Cecilia's
---
St. Cecilia's beautifully appointed rooms provide the perfect background and acoustics for music lovers of all types, and jazz is no exception. The unique setting draws audiences in, creating an intimate feel like no other.
Two concerts remain in St Cecilia's 3-concert series: The Christian McBride Trio on February 19 and Ren Marie on March 12. For tickets to or more information on these events, click here.
More Jazz Around Town
There are so many more jazz options in Grand Rapids its impossible to list them all here! But check out these links for lists of whats happening, when, and where.
The WMJS keeps a calendar of jazz events. In addition to their own Monday Night Jazz Series at the B.O.B., their website lists jazz concerts at venues all over Grand Rapids and the surrounding areas, from local restaurants like Speak EZ, Republic, and the Lumber Baron Bar at the Amway Grand Plaza to The Grand in Grand Haven and The Book Nook and Java Shop in Montague.
The Blue Lake Jazz Datebook lists jazz events by night of the week, including one-time concerts as well as regularly scheduled events, like the John Shea Trio at Notos Old World Italian Dining on Saturday nights at 7:30).
Never miss a post!
Subscribe to the Insider Experience blog.